MBTA Begins Rolling Out New Locomotives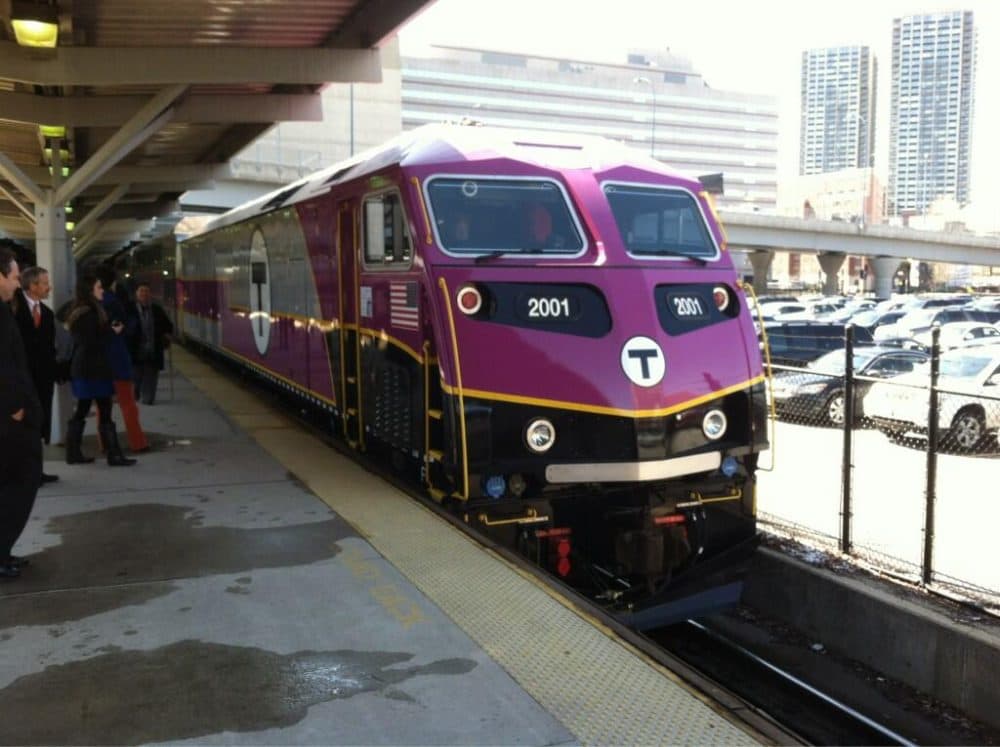 This article is more than 5 years old.
The MBTA is rolling out the first of 40 new commuter train locomotives as part of a plan to upgrade its aging fleet.
The new engines cost about $220 million collectively, and the MBTA says they're cleaner, safer and more reliable.
MBTA General Manager Beverly Scott says that reliability is crucial on one of the busiest and oldest commuter rail systems in the country.
"We're running locomotives now that are well over 35, 40 years [old], and the average useful life, if you will, for a locomotive in the industry is 25 to 30 years old," she said.
The first of the new trains took off from North Station bound for Haverhill Wednesday morning.
The other 39 will be phased into the system over the next year.