Mom's Memo To Schools: Please, Make These Random Half-Days Stop
This article is more than 7 years old.
May I share with you the delights of my children's April school schedule? They get out at 12:40 because of parent-teacher conferences on these days sprinkled through the month: Tues., April 1; Weds., April 9; Tues., April 29. Oh, yes, and just when you thought it was safe, one more on May 7. (Plus they're off April 18-25 for spring vacation.)
That's in addition to our new regular Friday early dismissals at 1:40. When we got word of that, one mother I know said to the superintendent, "You must really hate parents."
I don't think the administration hates us, but I do think that perhaps we haven't spoken up loudly enough about the logistical stress these half-days create. And they're common around the state, from year-round early-release Tuesdays in Newton to April half-Wednesdays in Westwood.
They're an old tradition. Many of us remember the joys of occasional half days from our own school years. You know, back when our mothers were mostly housewives. Now, virtually all mothers work, and I venture to say that virtually all working parents wish that all our public schools provided universal, affordable after-school care.
Or at the very least, reliable after-school care on random half-days. At our school, a team of mothers has created a "half-day matinee," gathering all the children who need looking after for a movie that runs until the normal 2:30 dismissal time. But their altruistic efforts are in danger of being overwhelmed by demand: More than 200 children have been coming to the movies this month, straining even their heroic volunteer powers.
"First-world problems," you may say, and I'd agree but go a step further: This is specifically a first-world middle-class problem.
If you're poor, your public school is most likely set up with after-care. If you're rich, you just add nanny hours or you're not working anyway. If you're middle class, you scramble, brokering deals with other parents, trying to work from home, lining up sitters, ever fearing a schedule malfunction, a missed pick-up and child cast adrift.
Schools are not babysitters, of course. They exist to educate children, not to keep them off the streets, right?
But let's consider the impact of school schedules that remain in denial about the current realities of family life. I mean the bigger impact, beyond daily stress, particularly on women's lives and the work choices that parents make.
Suffolk University professor Jodi Detjen says that research for the book she co-authored, "The Orange Line: A Woman's Guide to Integrating Career, Family and Life," found that some younger women make career choices based on the thinking that "When my kids are in school, I'll be able to work school hours."
For example, they might choose to become a school nurse rather than a doctor, or choose not to be on partner-track at a law firm so they can manage their future work/life.
And once women have families, they often then take primary responsibility for their children and try to fit work in around school logistics, limiting their career options, she said. How do you sustain your work quality when you're the one who always stays home when the children are sick, or when you're always the "goalie" for vacation days and snow days and yes, half days?
"They rearrange things because the work world is not conducive to school hours — so rather than say, 'Let's change the system,' we change ourselves," she said.
Detjen sees our tolerance of school half-days as an example of a common working-mother attitude: "We all feel like it's our individual problem — 'I have to solve this myself, it's nobody else's responsibility.' This is women saying this, they're the ones sucking up the extra work, and this is the real problem."
So what's the solution?
Until there's push-back, nothing will change, Detjen said. Parents have to come together and go to their school committees and say, "This is not acceptable anymore."
But school budgets are so tight; won't we be told there's no money for more after-school care? Wouldn't it be a teachers' union issue?
Union contracts are negotiable, she said. If an issue gets loud enough, money can be found and organizational solutions may suddenly materialize.
"Take the example of the moms at your school who pulled together for the matinee," she said. "Think about the energy it took, the logistical nightmares. What if they took some of that energy and got all the parents of those 200 kids together and went to the school committee and said, 'This is absolutely ridiculous'? I don't think this is a money issue; this is a priority issue."
And this is about much more than babysitting, she added. We need to rethink how we educate our children to thrive in a global workplace — and part of that should be longer school hours, perhaps with physical activity breaks in early afternoon and then a return to the classroom. Not more half-days.
Our schools face so many huge and complex issues. A few half-days may seem trivial. On the other hand, a small problem should be a more tractable one. It's a place where parents can at least start asking schools to step up into 21st-century family reality. This April is a lost cause, but the next heavy season of parent-teacher conferences comes in fall.  I'll start drafting my letter to the school committee now. Come to think of it, maybe I'll just send them this post...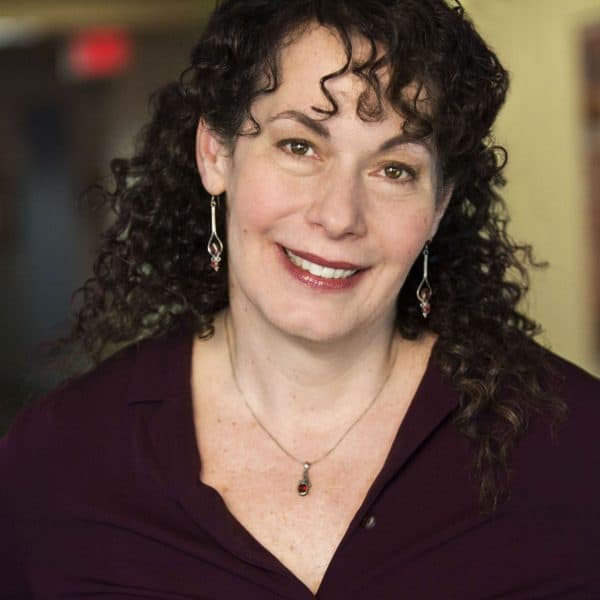 Carey Goldberg Editor, CommonHealth
Carey Goldberg is the editor of WBUR's CommonHealth section.