Alvin Ailey's Spirit Wades Through Boston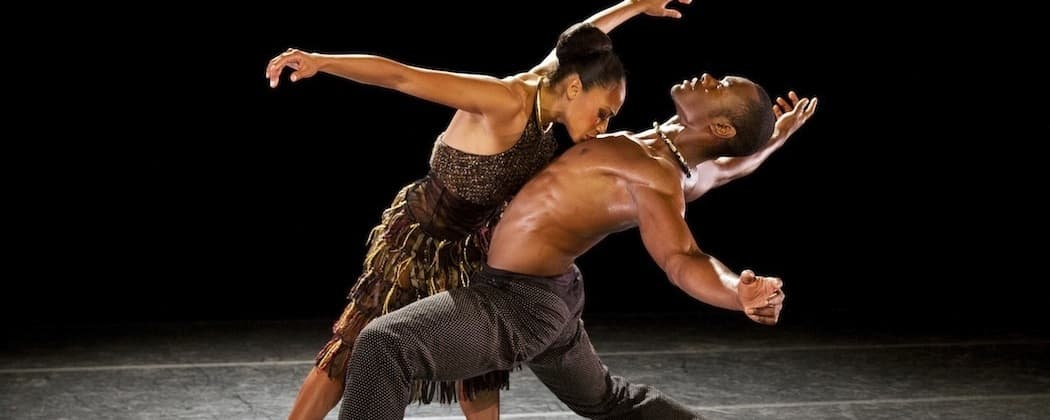 This article is more than 7 years old.
BOSTON – "Dance is for everybody. I believe that dance came from the people and that it should always be delivered back to the people," said Alvin Ailey, world-renowned dancer, choreographer, and founder of the Alvin Ailey American Dance Theater. Even 25 years after his death, the company has lived up to Ailey's legacy, and this weekend (May 1-4), the dancers will share their invigorating spirit with audiences at the Citi Wang Theatre as part of the Celebrity Series of Boston.
For many of the dancers, Boston may simply be the 22nd stop on their 23-city North American tour, but for Belen Pereyra, performing here means much more. The Dominican-born Pereyra was raised in Lawrence, Mass., and she attended the Boston Arts Academy for high school. This weekend will mark her third time performing locally with Ailey. "Every time I go there [Boston], I have an entire mob of people that I love that come support me," she says, "I don't get that clearly in any other city. You see people you know here and there, but in Boston, it's just home."
With five performances in four days, the company will present two different programs, featuring premieres as well as repertory favorites. While each work is strikingly different, there is a connecting element of hope, a celebration of humanity throughout. This theme is reflected in the title of Aszure Barton's "Lift," a new work choreographed for the company, which will close the opening night and Saturday evening performances.
"Revelations" will close the remaining three performances, but unlike "Lift," Ailey's signature work has been in the company's repertoire since 1960. "Every single country falls in love with the ballet," Pereyra says, "and as an artist, as a dancer performing it, every night, it has new meaning." A tribute to the African-American heritage, "Revelations" is set to spirituals and gospel songs, two of which are "Wade in the Water" and "Rocka My Soul in the Bosom of Abraham." The soulful rhythm of the music, accompanied by the dancers' absolute dynamism, makes sitting still nearly impossible.
Also on the program is Wayne McGregor's "Chroma," proving the company's versatility. This is the first time the Alvin Ailey American Dance Theater has performed a McGregor piece, and vice versa, this is the first time McGregor has staged "Chroma" for a modern-dance company. In "Proving That Ailey Never Stands Still," an article in The New York Times, McGregor says, "There's something about the dancers, a kind of raw physicality, that you don't get in many places around the world."
McGregor's spiderlike movements are no easy feat, but the Ailey dancers certainly have the vivacity to embrace the challenge. Still, Pereyra describes learning "Chroma" as a tough experience. "It's a whole new way of moving," she explains, but she insists the company grew from the process, both as individual dancers and as a group.
Pereyra was one of eight dancers offered a position in the company by the incoming artistic director Robert Battle in 2011. She may not have started her dance training in The Ailey School, but she understands the organization's vision of making dance available to everyone in a way that not many do. Before she joined the company, Pereyra had a work-study position at The Ailey School and took extra classes through The Ailey Extension for three years. She attributes her success to the opportunity the school provided her by being open "to all walks of life, all levels." As Ailey believed, dance should be for everyone, and Pereyra says, "I honestly feel like the people who are a part of Ailey have made Mr. Ailey's vision come true."

Lawrence Elizabeth Knox is a journalism major in Boston University's College of Communication. Prior to attending college, she was a professional ballet dancer with Tulsa Ballet. She may be contacted at knoxlawrence@gmail.com.