Somerville Bike Path To Extend To Boston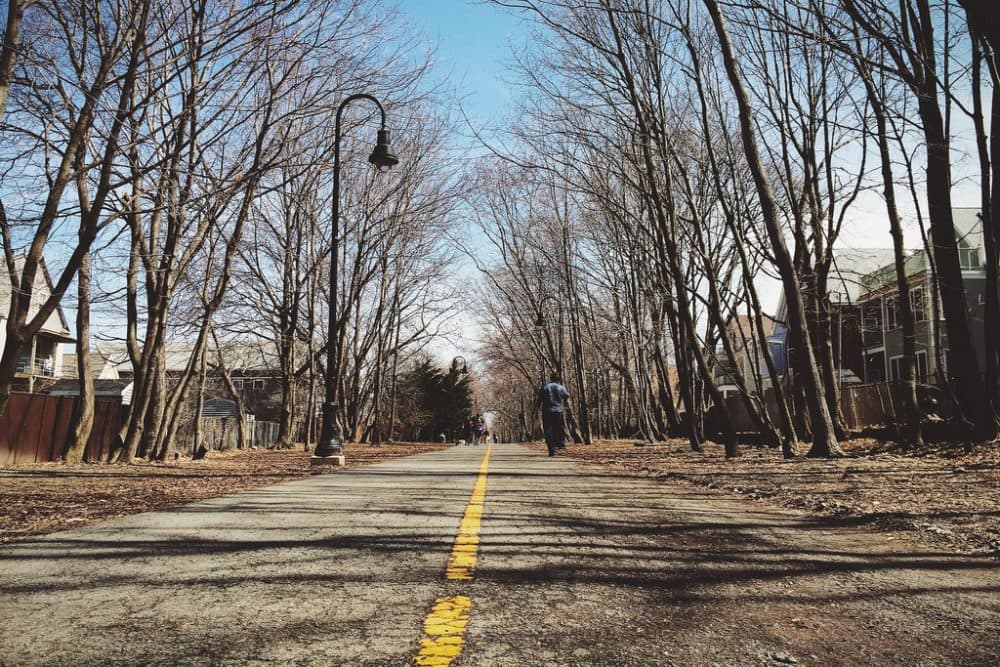 This article is more than 8 years old.
Somerville's bike path is coming to Boston.
City and state officials announced Wednesday that a 1.9 mile bicycle and pedestrian path will be built alongside the Green Line extension project, ultimately creating a continuous route from Bedford to Boston's Charles River paths via the Minuteman Bikeway, Alewife Linear Park and the Somerville Community Path.
The first phase of the project will connect a renovated Lechmere Station to the new Brickbottom Green Line Station at Washington Street near Somerville's Union Square. The remaining stretch will connect Brickbottom to the new Lowell Street Station near Magoun Square. (Construction to extend the path from where it currently ends at Cedar Street to Lowell Street is already underway.)
"This project is about much more than biking and walking — it's about building a community and a region that is equitable, connected and vibrant," Somerville Mayor Joseph Curtatone said in a statement. "When we create connections between neighborhoods and communities, economic health follows as our squares thrive, local businesses get busier and a resilient, self-sufficient economic base is built for our city and the region."
The $39 million bicycle and pedestrian path — paid for by both state and federal funds — will open in phases, but is scheduled to be completed in 2020.
As part of the Green Line extension, officials are already planning for 1,100 bicycle parking spaces spread along the six new stations and a renovated Lechmere Station, including enclosed bike storage that can only be accessed with a registered Charlie Card.
The completed path will be ADA accessible and have lighting, wireless alarm call boxes, landscaping and benches.
Earlier: