Midnight Friends: How Wired Patients Are Transforming Chronic Illness
This article is more than 8 years old.
Over the years, I've watched my cousin Deborah Haber struggle with several chronic, painful medical conditions, including fibromyalgia and a rare incurable disorder called Ehlers-Danlos Syndrome, a connective tissue disease that causes profuse sweating, a high heart rate and insomnia, among its many symptoms.
Largely housebound, and managing the life of her 11-year-old daughter, Deborah faces social isolation and persistent pain.
But along the way, my cousin has discovered a lifeline that's lifted her outlook and improved her health. It combines the best qualities of a mother, best friend, therapist and trusted doctor to help her cope: it's social media.
Deborah, 39, used to lie awake at night with "agonizing, shooting nerve pain," feeling helpless and alone. She began going online, where she found others who were also awake and in pain; they became her midnight friends. "When you cannot sleep," she says, "and you know your kid's going to be up in a couple of hours, and you're going to have to get her to school on time," even if you're exhausted — "knowing that you are not alone is a life-saver."
Early on in her social media journey, Deborah mostly used Twitter. It was through people she met there that she learned about Ehlers-Danlos syndrome. She talked with her doctor, who did her own research and sent Haber to a specialist, who diagnosed the rare congenital disease. Deborah's online activity, then, led directly to the diagnosis, which led to "far better care."
Clearly, Deborah's not alone: she's part of a large and growing group of people with chronic illness in the U.S. who are using the Internet and other online technology to take charge of and improve their own health. This goes far beyond Googling your child's weird rash: these millions of "empowered patients" are joining social-media communities, consulting online health databases, learning and sharing knowledge about drug side effects, crowdsourcing research studies, electronically monitoring their health and becoming health care activists who share what they've learned with their doctors.
Online patients with chronic illness use social media to improve both mental and physical health and to better connect with an understanding community, says Jennifer Covich Bordenick, chief executive officer of eHealth Initiative, which published a study earlier this year on patients' social media patterns.
"It's really incredible, if you look at what social media is allowing patients...to do right now," she says. "It's providing tremendous access to support, information, and it's connecting people in a way that they haven't been able to do before. ... People with chronic illness are more motivated. ... There's an urgency there."
And their numbers are swelling: chronic disease in the U.S. has been steadily increasing for decades: 45 percent of U.S. adults now have at least one chronic condition and that figure is projected to reach 50 percent by 2030.
These wired, actively engaged patients can potentially improve the management of chronic diseases and lead to better health outcomes, says Dr. Joseph Kvedar, a dermatologist and the founding director of the Center for Connected Health at Partners Healthcare System in Boston. Paying attention in this manner matters, Kvedar says. Even "people who are active enough to go and read about their condition on the Internet," he says, "are people who pay more attention to their condition — and the more attention you pay to it the better you do."
The difference, for sufferers of chronic illness, is that they will cope with their conditions for the rest of their lives. It's not "a battle where you gear up and you fight, and you're thrilled that you've beaten an illness, and everyone rallies around you. It's something that goes for years and years," says Erin Kotecki Vest, who has lupus, an autoimmune disorder.
For people like my cousin, the Internet becomes part of health management — for life. "My health and the Internet are completely and inextricably entwined," she says.
Serious And Social
According to a Pew Research Center report from 2013, Internet users with chronic conditions are more likely than other online adults to search the Web for information about medical problems, treatments and drugs; to look at reviews about drugs and other treatments; and read or watch other people's personal stories about their illnesses. They're also more likely than other online users to monitor their health by tracking their weight, diet, exercise, blood pressure and other health indicators.
Kotecki Vest, a former broadcast journalist and later the political director for BlogHer, had to stop working after her lupus diagnosis. Because of her compromised immune system, she avoids leaving the house. "My immune system is so low that picking up my children at school is a danger," she says. "So I keep my sanity with Facebook and Twitter and Instagram and blogs and Pinterest and wherever else we" — her online community — "can all get together."
She belongs to a chronic-illness Facebook group, a lupus group and many others. She enjoys virtual laughs with people online, even watches TV with them, sharing reactions via Twitter.
Like so many others with chronic illnesses, Kotecki Vest says the primary benefit of her time online has been friendship, emotional support, a sense of community. But like others, she has also gained important health information from her social-media activity. Recently, she'd been troubled by unfamiliar symptoms — sort of like hot flashes, she says, with sweating and chills. Online she found a woman describing similar experiences. The woman had recently started taking CellCept, an immunosuppressive drug. Kotecki Vest was taking the drug, too. They chatted via Facebook and Twitter, discovered the link between the drug and their common symptoms, and brought the information to their respective doctors. Both were told that the sweating and chills were side effects of the drug, although uncommon ones.
Receiving the information, Kotecki Vest told me she felt better able to persevere through discomfort and to continue taking a drug she and her doctor considered important.
Only now are doctors beginning to quantify how social media might actually help improve health. Kvedar says he's awaiting final results of a study, sponsored by Partners HealthCare, that is following two groups of children who have asthma. One group is participating in a private Facebook page designed to provide them with information and support. The control group is receiving their usual care. Kvedar says he sees initial signs that the children on Facebook are managing their asthma better than those who are not in the social media group.
From Engagement To Activism
In the spring of 2008, 58-year-old Carolyn Thomas had been feeling "awful," with pain at the center of her chest and down her left arm, nausea, sweating — classic symptoms of a heart attack. Thomas took herself to the emergency department at her local hospital in Victoria, Canada. An emergency physician listened to her symptoms and ordered tests. The results came back normal. The ER doctor told Thomas that she likely had acid reflux.
Thomas left the hospital feeling embarrassed: She figured she'd made a big deal out of nothing. For the following two weeks, however, she didn't feel better. Eventually, she says, she could walk no more than five steps without needing to rest. Certain that acid reflux couldn't explain this, she drove back to the same hospital, the same emergency department — still believing that she wasn't having a heart attack, but sure that something else was wrong.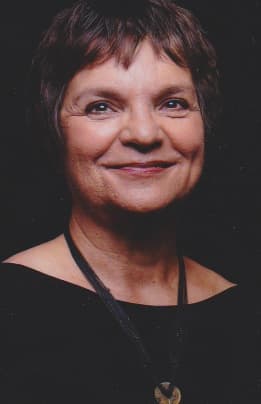 This time doctors found that Thomas's left anterior descending coronary artery was almost entirely blocked. Thomas was having a heart attack. She was rushed to surgery.
Back home, Thomas felt "stunned, shocked and angry." Her first impulse was to go online. She searched for "women and heart attacks" through Google and discovered the Mayo Clinic's website. From there she learned about the "WomenHeart Science and Leadership Symposium for Women with Heart Disease," an annual training program for female heart-attack survivors. "It's sort of like cardiology boot camp," she says. The program trains women to become educators of other women in their home communities: Thomas applied and was invited to attend.
She emerged from the symposium feeling empowered, with more credibility, she says, and motivation to help others. Within a year of her heart attack, Thomas had become a heart-disease activist and now runs a blog to help educate other women about the disease, raise women's awareness of their risks and underscore the fact that women's heart disease is so often misdiagnosed and undertreated.
Feeling Better And Possibly Lowering Costs
A recent report in the Journal of the American Medical Association found that 84 percent of U.S. health care costs go to care of adults with chronic conditions — two thirds of that money to people under 65. Encouraging greater patient engagement through technology can help lower these costs, says Kvedar, citing a program called Connected Cardiac Care which found that among patients participating in remote health monitoring, hospital readmission rates were reduced by 51 percent.
The greatest potential benefits of patient engagement, it seems to me, are to patients themselves through improved health, solace, a sense of control and less isolation.
Here are some tips I've gathered from digitally savvy patients — they're not prescriptive, rather, just a few subjective nuggets of guidance:
Provide credible information to your doctor. Avoid bringing folk medicine and/or advice that hasn't been tested by medical research. If you do bring ideas for alternative medicine to your doctor, be humble and curious, not dogmatic.
Work for a partnership with your doctor and, as my cousin says, "try to find a balance between going in there convinced that you're right" and being open to your physician's reaching a different conclusion.
Change doctors if necessary. If he or she is not open to your participating in your care, find another physician. It's got to be someone you truly trust.
Google with caution. Asking "Dr. Google" about your condition might be scary — and wrong. Better, perhaps, to visit reputable sites like the Mayo Clinic's consumer site, which will give you a reasonable, informed perspective to start with.
Do your research about online communities before joining. Some online patient support groups are sponsored by drug companies and aim at promoting their products rather than offering unbiased support.
Check with your doctor. The chances are good that the information offered in online communities is correct: A study in the British Medical Journal found that only 10 of 4,600 posts in a sample of online patient groups were false or misleading. And of these, seven were identified by other site participants and corrected within an average of four hours and 33 minutes. Still, it's wise to consult with a physician who knows you before following online advice.
More helpful websites for people with chronic illnesses:
Nell Lake, a journalist and magazine writer, wrote the new book, "The Caregivers: A Support Group's Stories of Slow Loss, Courage And Love" in which she chronicles the lives of family caregivers over two years. She lives in Western Mass.