Portraits Of Boston: 'Origami With Fabric'
This article is more than 8 years old.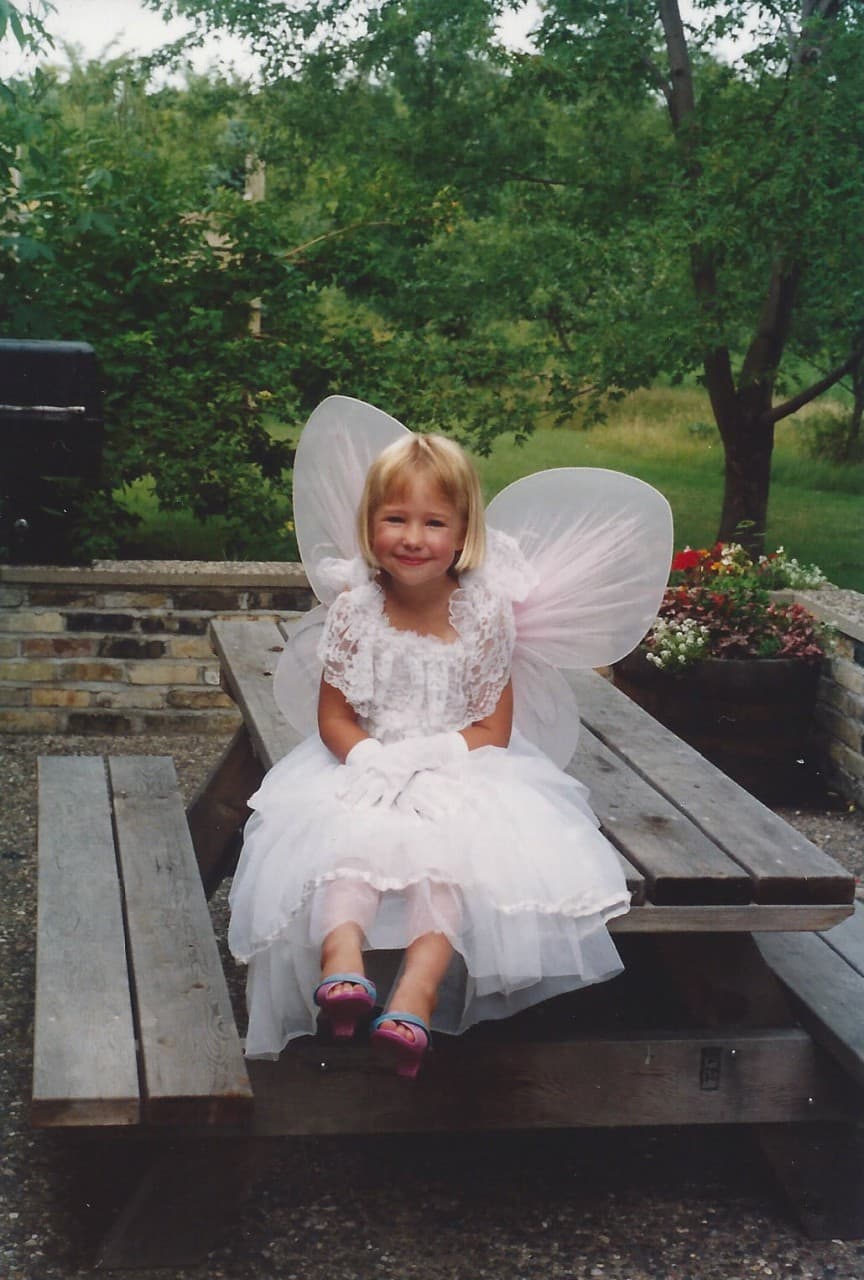 "It's a hobby of mine. I would say it's origami with fabric. I started it eight years ago because it's really difficult to dress yourself, and I wanted a challenge. I think they're absolutely beautiful, and I hang them up as art pieces. It's art I can wear. Also, when I was a kid, I would run around the neighborhood in princess dresses, and my mom would get calls from the neighbors. I guess I never grew out of the habit."
*Later that night, she emailed me a childhood photo her mother was able to scan.
---
Portraits of Boston is a project of independent photographer Ivan Velinov. He is regularly sharing some of his favorite portraits with WBUR. Visit his website to see the hundreds of portraits he has taken on the streets of Boston.