Meditation 'Overrated'? Not So Fast.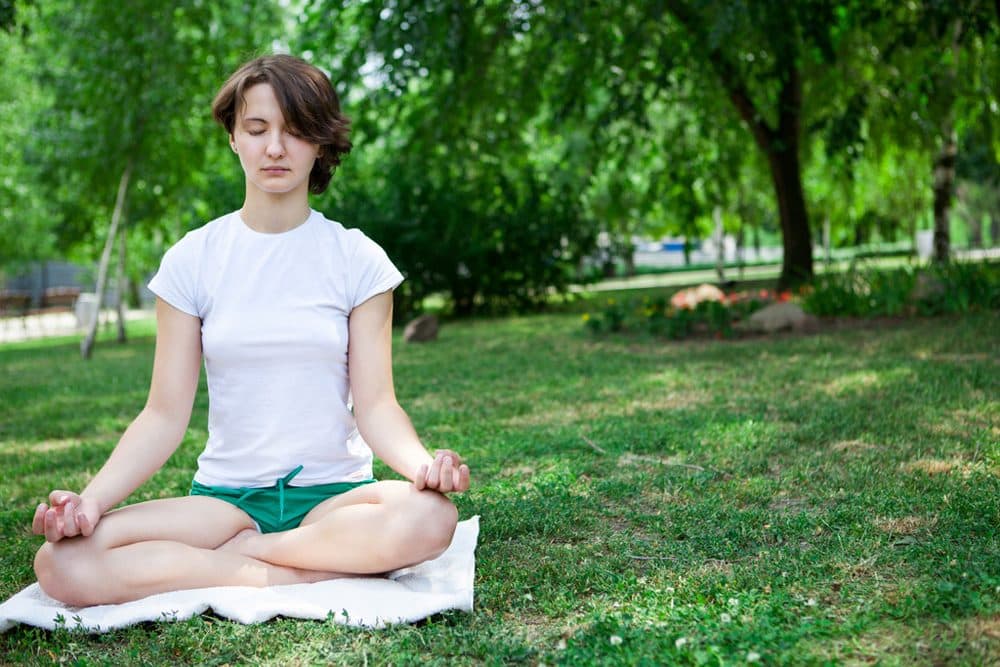 This article is more than 7 years old.
My doctor recently suggested I stop multi-tasking. Focus on one thing at a time, she said: our brains aren't wired to take on the kind of intense juggling — from chauffeuring to food prep, extracurricular logistics, work strategies, worry over aging parents, anxiety about climate change — that many of us attempt (with varying degrees of success) every day.
For me, meditation and yoga offer a lifeline: a quiet sanctuary where focusing on one thing is the only thing required.
So I was slightly annoyed by the headline of a recent Scientific American story: "Is Meditation Overrated?"
The premise of the piece is this: Many people report that meditation improves their mood and relieves various symptoms of chronic stress and other health problems, BUT the data on this isn't terribly robust. So, the story continues, "Johns Hopkins University researchers carefully reviewed published clinical trials and found that although meditation seems to provide modest relief for anxiety, depression and pain, more high-quality work is needed before the effect of meditation on other ailments can be judged."
So shouldn't the headline be: "Meditation Relieves Some Modern Woes; More Research Needed To Conclusively Prove Further Benefits?"
Or, my own personal headline: "Meditation Helps Me Scream At My Kids Less And Not Attack My Husband When There's Yet Another Wet Towel On The Bed." (See also, a new study, entitled: "I Am A Nice Person When I Do Yoga!!!)"
Indeed, when you read the entire Scientific American article, it pretty much comes to a similar, though not quite as self-absorbed, conclusion:
Describing their results in January in JAMA Internal Medicine, the researchers found moderate evidence that mindfulness meditation alleviates pain, anxiety and depression—the latter two to a similar degree as antidepressant drug therapy. Mindfulness meditation, the most widely researched approach, requires focusing one's attention on experiencing the present moment. The scientists did not have enough data to assess other common claims of its benefits, including that it improves mood or attention, or other forms of meditation, such as mantra-based practices.

Goyal argues the lackluster results simply reflect the fact that there is not enough evidence to reach other conclusions, in part because funds for high-quality meditation research are hard to come by. "That's part of the reason why the trials that we're seeing have relatively small sample sizes, and many of them have problems with their quality," he says. Plus, meditation may provide broad lifestyle benefits that go beyond treating disease and are thus difficult to measure. Allan Goroll, a professor of medicine at Harvard University, who published a commentary in the journal at the same time, hopes that the results—or lack thereof—"will be a stimulus for scientists to address these questions in a scientific way," he says.
And the study researchers themselves suggest clinicians should be made aware of the benefits of meditation. From the abstract:
Clinicians should be aware that meditation programs can result in small to moderate reductions of multiple negative dimensions of psychological stress. Thus, clinicians should be prepared to talk with their patients about the role that a meditation program could have in addressing psychological stress. Stronger study designs are needed to determine the effects of meditation programs in improving the positive dimensions of mental health and stress-related behavior.