The 26 Steps I Took To (Try To) Comparison Shop For A Bone Density Test
This article is more than 7 years old.
Twenty-six steps. And still, I failed. I wanted to shop for a bone density test, to compare the price of this simple screening exam at three labs. I tried, but couldn't get the three prices.
This is not the transparency promised in the state's 2012 health care costs and quality law, or the transparency that could save billions of dollars a year nationally.
Insurers and hospitals missed their deadlines for making prices easily accessible to patients. But then the state clarified rules for insurers, and offered guidance for hospitals and other providers.
So while obtaining just one price was nearly impossible back in October, I thought things might be fixed by now, and I could actually shop for care.
Wrong, at least for me, a member of Blue Cross Blue Shield.
A Shopping Marathon
Here's my step-by-step shopping marathon:
1) I call the Blue Cross member services line. A very nice man tells me not to worry about the fact that prices might vary from one place to another, because the cost of a bone density test is fully covered by my plan. I say OK, but I still want to go to the cheapest place, as long as the quality is comparable. So, would he please give me the price of a bone density test, for the spine and hip, at the three cheapest places in or near Boston?
He puts me on hold, picks up and says I'll need to get the CPT code for the procedure and call back. Now, I've been told that insurers aren't supposed to require patients to have these codes, but I say, "Fine, is that all you need?"
He puts me on hold, picks up and says, actually, he doesn't need the code. But he does need the names of the three doctors who might perform the test. OK, I say, but I think what he needs is the names of the hospitals or labs, not the doctors. Am I right?
2) I call my doctor. He had told me to go to the lab at Newton Wellesley Hospital, where he practices. So I ask the receptionist at my doctor's office: Where, in addition to Newton Wellesley, should I call if I am shopping for a reputable low-cost test? The receptionist says she'll ask the doctor and call me back.
3) I realize that I'm not going to find the cheapest place this way. I make a list of things I could do to find the actual cheapest place. I look at the list. Everything would take hours. Too much trouble, I decide. Oh well. At least I'll have options.
4) I remember that a friend was shopping for a bone density test a few months ago, so I send her an email.
5) The receptionist calls back. The doctor suggests that I call Brigham and Women's Hospital and Beth Israel Deaconess Medical Center (BIDMC).
6) What? I love my doctor, but doesn't he read Attorney General Martha Coakley's reports on health care cost drivers? The Brigham may be a wonderful hospital but it is not cheap. I decide to try the Steward hospital that is closest to me. It's St. Elizabeth's. It doesn't look all that cheap, but I'll test the Steward claim of lower cost care.
7) I pull up the website for St. Elizabeth's Medical Center. I type the word "prices" in the search bar. I get "0" results.
8) I call St. Elizabeth's. A woman there says she has no idea what the test will cost, but she'll ask someone else and call me back.
9) I pull up the website for BIDMC and again search for "prices." A number of items come up, so I refine the search, "bone density test prices." No results. There are a few hospitals around the country posting prices, but the idea doesn't seem to have caught on around here.
10) So I call BIDMC. A woman puts me on hold. Another woman picks up and gives me a price right away, $450. I'm so excited, I almost forget to ask: Does that include the test and the cost of reading it? Yep, she says, that's the whole package. It's a lot of money, but still, I feel victorious.
11) I hang up and realize I did not ask if this is the Blue Cross-negotiated price. If I had a deductible, through a Blue Cross plan, I'm pretty sure I'd get the Blue Cross rate, not the higher rate that people who are not insured have to pay. So I might as well find out what amount of money would actually change hands if I got the test at BIDMC. I call back.
12) The phone rings for a while and then the line is cut off. I try again; it's after 5 p.m. now. I get a machine and leave a message.
13) I skip the website step at Newton Wellesley and go right for the main hospital number. The operator forwards the call to the Women's Imaging department. A woman there forwards me to the financial counseling office. I leave a message.
14) My friend with the high-deductible plan emails me back to say that the cheapest bone density test she could find last year was at Dedham Medical Associates.
15) The woman from financial counseling at Newton Wellesley returns my call. She says she needs the CPT code for the test. It's not on the order I have from my doctor, so...
16) I call my doctor again. The receptionist doesn't have the code, but she'll have someone get back to me.
17) The billing person from my doctor's office calls back. The CPT code is 77080.
18) I tap the number for financial counseling at Newton Wellesley and give the woman the number, 77080. The price is $552. "Does that include all the charges?" I ask. No, she says, there will be a separate fee to read the test. "And how much is that?" I ask. She doesn't know, but figures about 20 percent. I should have tried to get an exact figure, I know, but I'm starting to wear down.
19) I switch to the calculator function on my phone and punch in 552 x 0.2. I get 110.4. I add that to $552 and have an approximate price for Newton Wellesley: $662.
20) I call Dedham Medical Associates. The woman asks me for the CPT code, but when she looks it up there are three different tests with that same code. "Do you know if you need 1, 2 or 3?" she asks me. No, I have no idea. "Well," she says, "you better call our billing office, they'll be able to sort this out, but they've gone for the day. Can you call back tomorrow?"
21) I realize I forgot to ask Newton Wellesley for the Blue Cross-negotiated rate. Sigh.
22) I decide to call Blue Cross back and see if they will give me the negotiated rate for this bone density test at the (now) four facilities I'm considering. I picture Orbitz, where you put in dates and a flight destination. The wheel goes around for a while and then a chart with the names of airlines, the number of stops and the price of flights pops up. I laugh remembering the times I've felt my shoulders tighten, waiting for that darn wheel to stop turning.
23) The Blue Cross rep says, "It's always going to be much less expensive at someplace besides a hospital." So obvious, but does everyone realize this? She, like the first rep, reminds me that I won't have to pay anything for this test. "Do you still want the price?" she asks. Yes, I say. "OK, do you want us to send you an estimate?" she asks. Yes, by email please. "Will that include the cost of the test and the fee to read it?" I ask. Let me check, she says, and puts me on hold. She comes back and confirms: The cost of the test and the radiologist's fee will both be included in the estimate.
24) I decide to wait for the Blue Cross estimate and skip calling St. Elizabeth's or Dedham again. I wonder if I really need this test.
25) A week (five business days) later, I get an email from Blue Cross. The law says my insurer is supposed to give me an estimate two days after I've provided all the information requested. Blue Cross says the two-day clock doesn't start until it has received answers to any questions it has for providers.
The estimate comes in a "securedoc" file, which is fine, except that it won't open in the browser I'm using (Firefox). It opens when I switch to Chrome. My heart sinks. It includes one estimate, from Newton Wellesley. The price is $244, about a third of the price the hospital quoted to me.
26) I call Blue Cross. The rep says Blue Cross faxed my request to the providers and is waiting for their response. "Don't you know how much you pay these hospitals to perform this test? I ask. "Yes," she says, "but we have to get some information from them." "But I gave you the names of the hospitals and the procedure code," I say. "Yes," the woman says again, "but we have to verify the procedure code, the diagnosis code and the provider names." "Any idea when you might have the prices from St. Elizabeth's or Dedham Medical Associates?" "No," she says, "but we'll get it to you as soon as we have it."
Giving Up
I give up.
And I didn't even try to compare these places based on quality. A few articles suggest that the test can be more or less accurate based on the precision of the machine, the experience of the people taking and reading the test, and the bones in question. I can't find any industry standard that accounts for these variables. If the test is off, what's the effect? Are some women ODing on calcium and others not taking enough?
So there's the obstacle course I thought would become obsolete once the state health care costs law took effect.
By the way, I'm told that two-thirds of Harvard Pilgrim members can use a tool called Now iKnow to shop for care. But a friend who tried to get a price from Harvard Pilgrim a few weeks ago was asked for several different codes and gave up. She was not told about the tool.
A colleague who "shopped" for care through Tufts Health Plan was asked for a lot of information about the test and doctors who might perform it, then was told any prices provided would only be good for one day. Tufts says it will launch its own online shopping tool, EmpowerMe, in July.
Blue Cross says it, too, will have an online shopping tool ready for October, when insurers are supposed to be able to give patients requested prices in real time.
Yes, Massachusetts looks good on paper. It and Maine were the only two states to earn a "B" on a recent report card based on price transparency laws. No one got an "A." But there's a huge difference between what a law says and how it works, as I'm discovering.
I realize that moving from a culture where prices are invisible to one where they are available is a big leap. Aetna has figured out how to do it. But if it's too hard for most of the insurers and providers in Massachusetts, let's say so and stop sending patients on one wild goose chase after another.
Now, some of you are going to say that insurers and hospitals are not rushing to provide prices because there is not much demand. Insurers report that few members ask about prices because they still don't have an incentive to shop. That might be true for most patients, but we at CommonHealth hear from lots of people who are angry about their medical bills and the increasing costs they pay. Rather than waiting for people to fume about bills, why not give them prices in advance of their test or surgery?
And wouldn't it make sense for lower-cost hospitals, that are trying to lure patients from their higher-cost competitors, to make prices public? Is this just too hard?
Earlier this year, Dr. Ron Dunlap, president of the Massachusetts Medical Society, suggested shrinking the state requirement to just a few prices prices for the most common tests and procedures. What if doctors and hospitals began posting their price for: delivering a baby, removing a gall bladder, performing an MRI and maybe one of the common cardiac tests?
An object is transparent when you can see through it. We can't even see into the world of health care prices yet.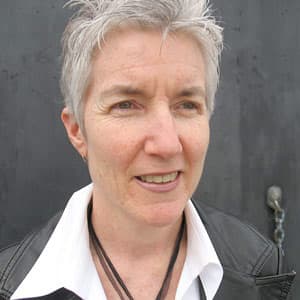 Martha Bebinger Reporter
Martha Bebinger covers health care and other general assignments for WBUR.