Gun Legislation Unveiled On Beacon Hill
03:02
Play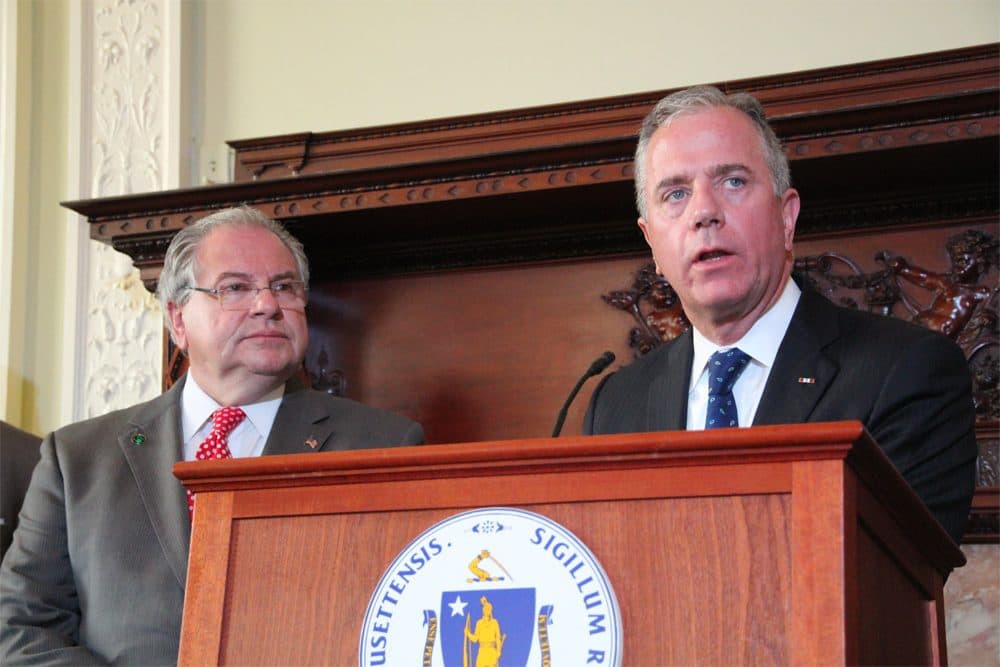 This article is more than 7 years old.
Massachusetts House Speaker Robert DeLeo on Tuesday morning introduced long-awaited legislation that aims to decrease gun violence.
"I've learned that while Massachusetts has some very strict gun laws, we can still make improvements to make our state a safer place," DeLeo said.
The bill is the result of research by a committee the speaker appointed after the Newtown school shootings to recommend new gun laws.
The legislation mandates Massachusetts enter records of mental health commitments and adjudications in the federal background check database, and requires all secondary handgun sales to occur at a location operated by a licensed firearm dealer. It also increases the penalty for not reporting a lost or stolen firearm and instructs authorities to trace the origin of any firearm used to commit a crime.
John Rosenthal, from the group Stop Handgun Violence, applauds those ideas.
"I think it's very important to have a point-of-sale background check, even if you have been licensed, just to make sure that nothing has changed from the time you had that background check and got the license," he said.
The Gun Owners' Action League opposes several of the changes, such as giving police chiefs discretion by expanding the so-called "suitability" clause to firearm ID cards.
"The suitability clause, as far as license to carry, has probably been one of the most widely abused pieces of law as far as firearms in Massachusetts, resulting in lawsuits all over the state constantly," said Jim Wallace, GOAL's executive director. "And, to expand that I think is just a real problem. It's a real non-starter for us."
Wallace said he hopes the new plan improves on state laws passed in 1998, but he's not optimistic.
"One of the things that disturbed me the most was that nobody behind that podium recognized that Massachusetts gun laws have been an abject failure," Wallace said.
This new legislation would do little to prevent guns trafficked across state lines. In 2012, more than half the guns seized by law enforcement in Massachusetts were traced to other states, mainly New Hampshire and Maine.
"The only way we're truly going to be able to address some of those issues is with federal legislation," said DeLeo.
"Ultimately, gun violence must be addressed at the national level," he said. But, then he added, "In the face of continued absence of federal leadership, leaders in state government have to step up wherever we can."
DeLeo is hopeful the omnibus bill will move through the State House swiftly and land on the governor's desk by the end of this legislative session, July 31.
This article was originally published on May 27, 2014.
This segment aired on May 27, 2014.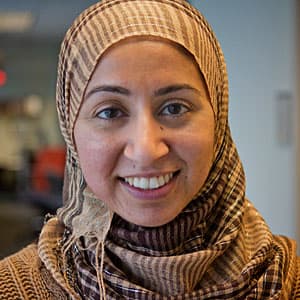 Asma Khalid Reporter
Asma Khalid formerly led WBUR's BostonomiX, a biz/tech team covering the innovation economy.