Navy, National Guard Salute D-Day In Boston Harbor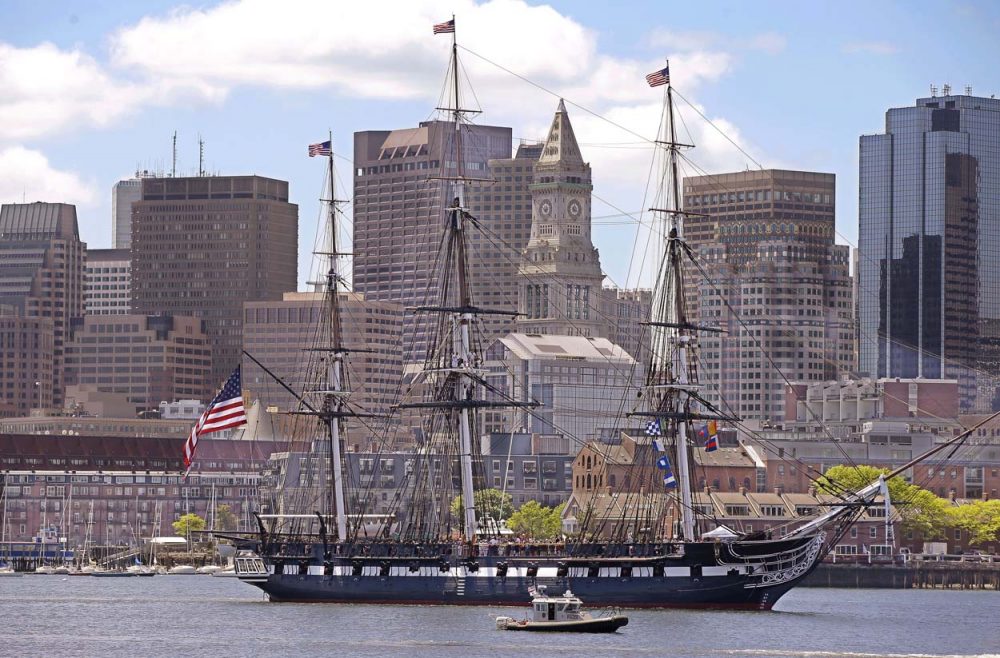 This article is more than 5 years old.
The nation's oldest commissioned warship and the Massachusetts National Guard have marked the 70th anniversary of D-Day and the 72nd anniversary of the Battle of Midway.
The USS Constitution, which dates to 1797, left its berth in Boston's Charlestown Navy Yard on Friday and sailed to Castle Island to fire a 21-gun cannon salute to Fort Independence.
The National Guard's 1st Battalion, 101st Field Artillery Regiment fired ceremonial cannons in return.
The Constitution also fired a 17-gun salute near the U.S. Coast Guard Base prior to returning to Charlestown.
The salutes were made to honor the Allied forces that landed in Normandy on June 6, 1944, in an offensive that liberated western Europe and defeated Germany in World War II, as well as the pivotal battle in the war against the Japanese in the Pacific.
Earlier Friday, a group of local WWII veterans were awarded France's highest honor, the French Legion of Honor, in a ceremony at the Museum of World War II in Natick.
Museum director Kenneth Rendell says the recognition was long overdue.
"These people really suffered from what they experienced," Rendell said. "I mean, this was before post traumatic disorder was recognized. What was wrong with you if you had any problems? You weren't dead."
Jim Zographos, 94 of Westborough, was among those to receive the honor Friday. A lead bombardier in the 8th Air Force with the 388th Bomb Group, he says he will never forget those who didn't make it back.
"I see the white crosses at the cemeteries and the beaches, when I see those white crosses I get very hurt because they died and I'm living here," Zographos said. "Everything is like a dream, but the dream keeps coming back, it keeps coming back all the time."
With reporting by The Associated Press and WBUR reporter Delores Handy. Listen to her full report below: 
More: