5 Democrats Debate Days Before Convention
03:06
Play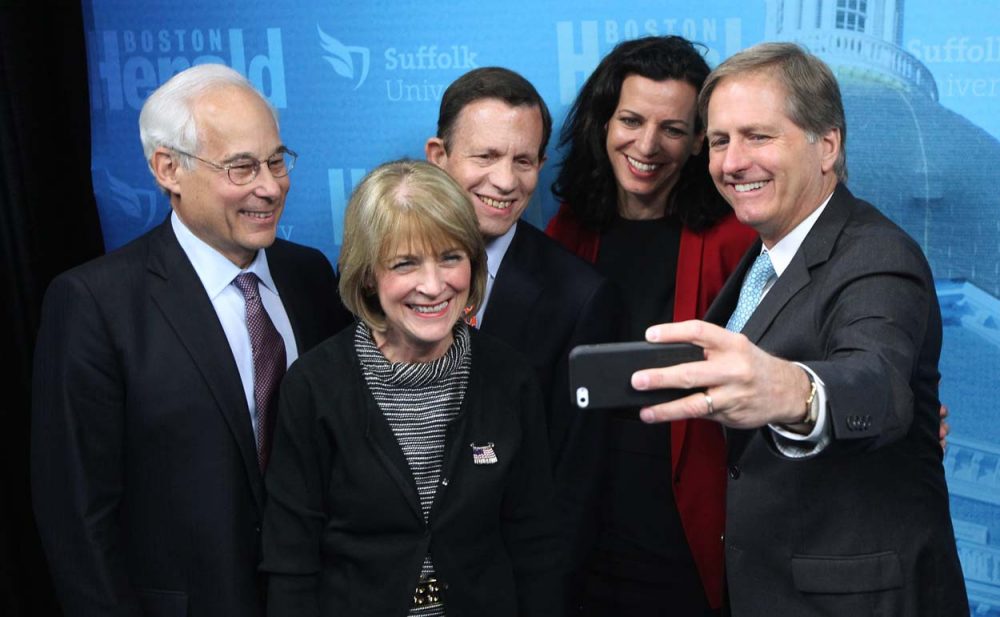 This article is more than 6 years old.
The five Democratic candidates for governor are trying to set themselves apart a head of this weekend's nominating convention. But in a debate Tuesday at Suffolk University, all too often they echoed each other.
The candidates agreed on the need to create jobs and fix the Department of Children and Families. They also all pointed to the weaknesses of the federal Secure Communities immigration program and universally praised the legacy of Gov. Deval Patrick.
Attorney General Martha Coakley said the state is "totally" on the right track.
"I get to work with attorneys general around the country, they're sick of hearing me say how great our education is, how our growth is, what we've been able to do," Coakley said.
Treasurer Steven Grossman agrees, but he pointed to some management pitfalls in state government, especially with the health care website rollout.
"The [Health] Connector is a disaster. [The website] could cost us over $2 million," Grossman said. "When the governor put out a no-bid contract on the next vendor, I said no. There will be no big, no-bid contracts under Gov. Grossman."
Joe Avellone, the former chief operating officer of Blue Cross Blue Shield of Massachusetts, agreed that solid management is missing.
"I think it goes beyond technology. I think it goes to a management culture in state government," Avellone said. "And we haven't had a manager of large organizations as governor for a long time, and I think it shows."
Tensions around the table did bubble on the issue of casinos.
Former Medicare administrator Don Berwick expressed his support for a potential ballot question that would repeal the state's casino law, and insisted the state could grow jobs without casinos.
"I think I'm the only candidate before you that is against casinos and for this repeal, and I frankly do not understand why my colleagues are not joining me there," Berwick said.
Former Homeland Security official Juliette Kayyem questioned Coakely about her word choices in describing her "office's" opposition to the voter referendum on casinos — an issue that is currently being reviewed by the Supreme Judicial Court.
"When you go after banks or use the role of the attorney general for something good, you always say, 'I did this, I did this.' On [casinos,] it's, 'we, my office.'"
But these quibbles were rare, and the sharp tongue even rarer.
Largely echoing one another on policy, the candidates scrambled to create distinct personal narratives. Grossman described Coakley as a prosecutor, as if it was a derogatory term.
"The people of this state will ultimately decide, do they want a job creator or do they want a prosecutor? And that's their call," Grossman said.
But that's the worst kind of dig candidates seem to be willing to make at this stage. In fact, when the lights dimmed, they all got together for a group selfie.
Candidates need at least 15 percent of delegate votes at this weekend's convention in order to appear on the primary ballot in September. Grossman is expected to win the convention, and Coakley is likely to have no problem securing enough delegates. The question is who else, if anyone, will also make it on the ballot?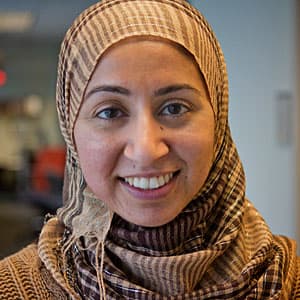 Asma Khalid Reporter
Asma Khalid formerly led WBUR's BostonomiX, a biz/tech team covering the innovation economy.