Boston Startup Aims To Score With Brazil's World Cup
03:34
Play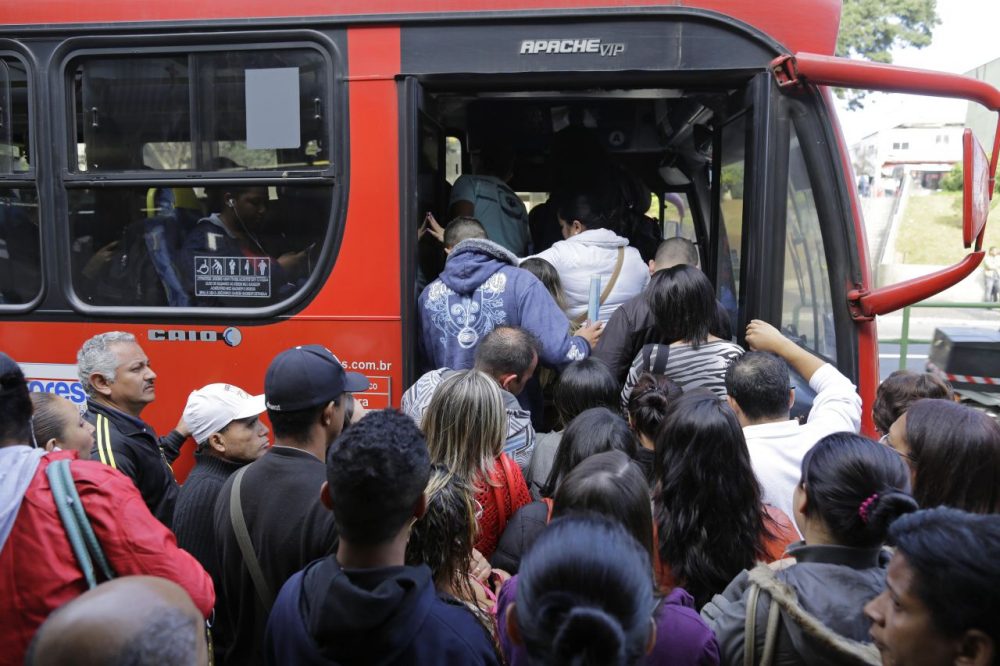 This article is more than 6 years old.
The World Cup kicks off Thursday afternoon in Brazil. The opening match between the host nation and Croatia will be a reason to leave work early for the roughly 70,000 Brazilian immigrants in Massachusetts, many of them in Framingham, Somerville, Everett and Marlborough.
But one Boston startup is looking to the World Cup for more work. The small company is using the global competition to prove its worth on a bigger stage.
A Reason To Try Something New
In a small conference room in Boston's Financial District, an employee of the software startup firm Dashbell spoke to a client in Brazil. Daily check-ins like this have become the norm with the World Cup about to go fever pitch, said employee Andrea de Melo.
De Melo is the daughter of a Portuguese mother and a Brazilian father, both immigrants. She grew up near Fall River. And she applied for a job at Dashbell after seeing CEO Paige Brown give a presentation to investors a year and a half ago.
"Paige was talking about Brazil and had this huge map, and I was like 'I need to go talk to her,' " de Melo said.
Brown is a travel fanatic who saw a business opportunity when she was visiting Latin America. She said practically every bed and breakfast or room-for-rent could be booked only by phone.
"So you have this huge fragmented market of small, independent — they call them pousadas in Brazil," Brown said. "Cause everyone wants to stay local. You want to stay with the local people and get more culture."
Brown said right now only 4 percent of pousadas offer their rooms online. She saw a huge need for more of them to list their rooms on multiple websites without overbooking.
But just because there's a need doesn't mean it's obvious to your potential clients. Often, customers need a reason to change their behavior and, in this case, do business differently.
Take the Massachusetts car-sharing company Zipcar. One key to its success was launching during a recession. People were willing to try something new — carsharing — to save some money.
So Dashbell needed a reason for Brazilian pousada owners to buy the company's software. And Brown found one: the World Cup.
All of a sudden, Brazilian bed and breakfasts, on average half empty, were going to be completely booked. Owners were desperate to cash in and reach soccer fans coming for the World Cup. Dashbell rolled out its software to pousadas across Brazil.
"You know, a major World Cup event, and the Olympics a couple years after, you're looking to increase," de Melo said. "And I think we just kind of jumped on that train there, and we're trying to follow them down that road of growth and opportunity."
Dashbell workers won't have much downtime over the next month, helping their clients manage this extremely lucrative soccer season. So the startup's employees will be streaming the games at their workstations. Because, for de Melo, the World Cup isn't just a reason to acquire new customers, it's also a reason to wear her Brazil and Portugal jerseys to work.
This segment aired on June 12, 2014.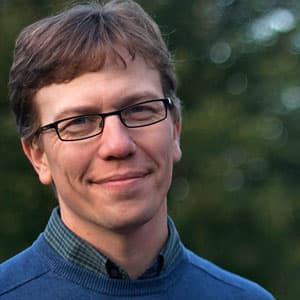 Curt Nickisch Business & Technology Reporter
Curt Nickisch was formerly WBUR's business and technology reporter.