Health Care Leaders Call For Closer Scrutiny Of Partners Deal
Play
This article is more than 8 years old.
In an unusual, perhaps unprecedented move, leaders from across the health care industry are calling for closer scrutiny of a deal that would cap prices for Partners HealthCare in the short term but would let the state's largest hospital network add four more hospitals.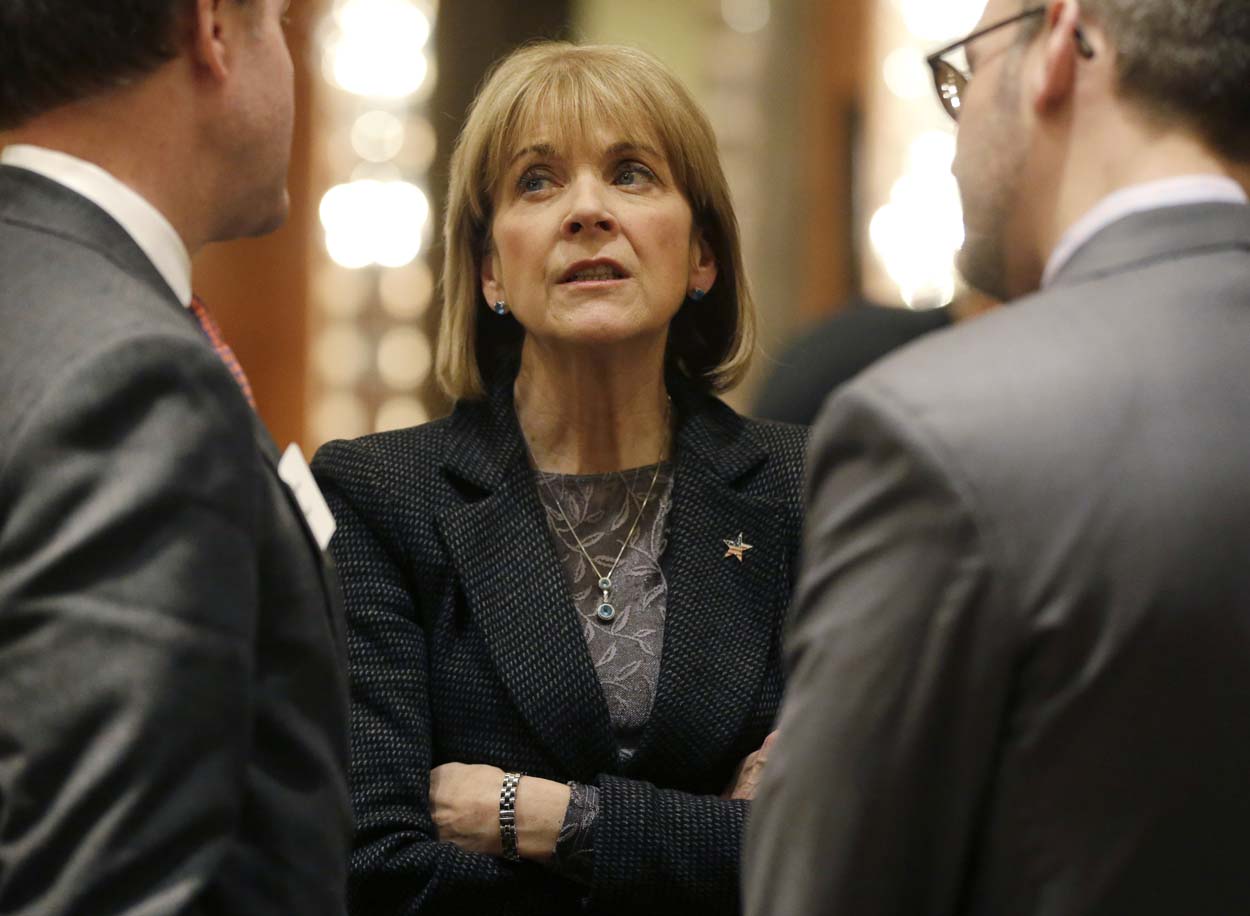 The deal that is fueling letters, analysis, statements and meetings is between Partners HealthCare and Attorney General Martha Coakley. She says it will limit Partners' clout and the health care "Goliath's" (her word) ability to drive up costs. That might be true. But no one has seen any details. The only thing made public is a press release. The public deserves to have more information about such a significant health care industry transaction, says Health Care for All director Amy Whitcomb Slemmer.
"There are a number of unknowns that have a direct impact on the care that will be delivered in Massachusetts and on costs, particularly, the impact to people's pocketbooks," Whitcomb Slemmer said.
Coakley has said that the details would be available when the agreement is filed in court. That was supposed to be next week. But Health Care for All, the Massachusetts Association of Health Plans, the National Federation of Independent Businesses/Massachusetts, the Retailers Association of Massachusetts and the state's largest employer group, Associated Industries of Massachusetts, are all calling for a delay that would allow time for a public review.
Retailers Association of Massachusetts president Jon Hurst says the state must make sure this deal will not lead to higher insurance premiums.
"If we don't get this particular transaction right, a whole lot of effort's down the drain, and more concerns for small businesses and consumers and taxpayers," Hurst said.
Associated Industries of Massachusetts president Rick Lord is concerned because Partners includes some of the most expensive hospitals in the state.
"And even though there are some limits on the growth of prices in the future, they are starting off at a very high point," Lord said. "So I think we need to better understand the total impact on prices in Massachusetts as a result of this deal."
The attorney general's deal says Partners could add South Shore and three more hospitals, but would then be banned from buying any more through 2020. House Majority Leader Ron Mariano says this additional clout would make it difficult for some struggling community hospitals to stay open.
These leaders are weighing in one day after a coalition of hospitals that compete with Partners wrote to Coakley saying the Partners deal will increase the already-high cost of health care in Massachusetts. The pressure is mounting on Coakley just a few days before the state's Democratic nominating convention, where Coakley, a candidate for governor, is expected to gain enough delegate votes to get on the primary ballot.
Coakley's spokesman says she is "committed to being transparent and allowing for feedback should a final agreement [with Partners] be reached."
This unusual press for a review of terms that would limit the expansion of the state's largest private employer started with a 2012 state law that created a Health Policy Commission and gave the group authority to review hospital acquisitions.
The commission's chairman, Stuart Altman, doesn't have a role at this stage, but says, "I'm very sympathetic to the idea of having a public comment on something as important as this."
A spokesman for Partners says the deal it reached with the attorney general is in keeping with the state's process and follows the terms of the law.