AP: Supreme Court Strikes Down Buffer Zone For Abortion Clinics
This article is more than 7 years old.
(Update from the AP: "Attorney General Martha Coakley, whose office argued before the justices to keep the 35-foot zone, did not immediately say whether officials would seek to create a different buffer zone or take some other steps. But she said the ruling appeared to leave open other alternatives and called on lawmakers to act quickly.
"Every day that we don't change the rules and make it safer for people to get access, people are put at risk," said Coakley, a Democratic candidate for governor.
Senate President Therese Murray, D-Plymouth, said she expected lawmakers to act before the July 31 end of the legislative session, but would not speculate on what changes might be sought.")
The AP reports that the U.S. Supreme Court today struck down a 35-foot protest-free zone outside abortion clinics in Massachusetts (read the court's "slip opinion" here). We'll update the news and add reactions as they come in, but for now, here's the Associated Press, with reactions below:
The justices were unanimous in ruling that extending a buffer zone 35 feet from clinic entrances violates the First Amendment rights of protesters.

Chief Justice John Roberts said authorities have less intrusive ways to deal with problems outside the clinics.

While the court was unanimous in the outcome, Roberts joined with the four liberal justices to strike down the buffer zone on narrow grounds. In a separate opinion, Justice Antonin Scalia criticized Roberts' opinion for carrying forward "this court's practice of giving abortion-rights advocates a pass when it comes to suppressing the free-speech rights of their opponents."

The case began when Boston-area grandmother Eleanor McCullen and other abortion opponents sued over the limits on their activities at Planned Parenthood health centers in Boston, Springfield and Worcester. At the latter two sites, the protesters say they have little chance of reaching patients arriving by car because they must stay 35 feet from the entrance to those buildings' parking lots.

Planned Parenthood provides health exams for women, cancer screenings, tests for sexually transmitted diseases, birth control and abortions at its clinics.

The organization said that the buffer zone has significantly reduced the harassment of patients and clinic employees. Before the 35-foot zone went into effect in 2007, protesters could stand next to the entrances and force patients to squeeze by, Planned Parenthood said.

Before 2007, a floating buffer zone kept protesters from approaching unwilling listeners any closer than 6 feet if they were within 18 feet of the clinic. The floating zone was modeled after a Colorado law that the Supreme Court upheld. That decision was not called into question in Thursday's ruling.

Clinic officials said they are most concerned about safety because of past incidents of violence. In 1994, a gunman killed two receptionists and wounded five employees and volunteers at a Planned Parenthood facility and another abortion clinic in nearby Brookline. The most recent killing was in 2009, when Dr. George Tiller, who performed abortions, was shot in a church in Wichita, Kan.
Reaction from Megan Amundson, Executive Director of NARAL Pro-Choice Massachusetts:
"The buffer zone did exactly what it was intended to do: it prevented violence at clinics while allowing anti-choice protestors to express their views. Without it, the only tool we have left to combat clinic violence is to prosecute people after they have already committed violent acts. We know that prosecuting zealots does not deter them. But violence at clinics does deter women from accessing essential medical care. This decision turns back the clock to the days when women were too intimidated by protestors to seek medical care. Women's health will suffer because of it.
"Seven out of ten Americans support a woman's ability to make medical decisions with her doctor and choose abortion care without the interference of protestors, politicians, employers, or the courts. Despite broad support for women to make their own medical decisions, states legislatures across the country are interfering with this and making this decision for many women. And now the Supreme Court is allowing protestors to interfere with those decisions too.
"Every person in our state, and across the nation, deserves the right to access health care services free from violence, harassment, and intimidation."

And from gubernatorial candidate Evan Falchuk of the United Independent Party:
This morning's Supreme Court decision striking down Massachusetts' "Buffer Zone" law raises the larger question "What now?" My concern for some time has been that due to how the law was written, the Court would deem the Buffer Zone law to be an unconstitutional infringement on free speech rights.

The law was well-intentioned but hugely flawed. The fact that the decision was unanimous speaks to the failure to understand how this law would be unconstitutional in the way it was written, and on such a terribly important issue.

In particular, my concern was that the Court would write an opinion that would eliminate the future possibility of any buffer zones to protect women and their families seeking to enter reproductive health clinics, and the people who work there. The Court's decision, I believe, precludes Massachusetts from reinstating the smaller buffer zone that had existed before this law was passed, and leaves lawmakers and those who care about women's access to health care services with a responsibility to develop an effective approach to safeguarding patients and their families using clinics, as well as the workers employed there.

As the Supreme Court made clear, stronger laws against harassment, intimidation, obstruction, the use of injunctions and more stringent civil and criminal penalties are alternatives available to the Commonwealth, alternatives I argue must be developed and implemented. This could also include more security personnel or other changes to the physical layout of facilities. The 1994 murders at a Brookline clinic provide a stark reminder of the importance of working quickly to implement some or all of these safeguards.

More as they roll in...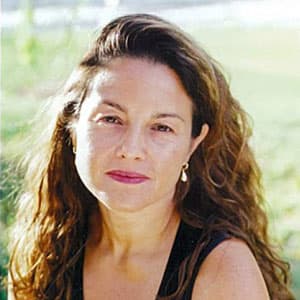 Rachel Zimmerman Health Reporter
Rachel Zimmerman previously reported on health and the intersection of health and business for Bostonomix.