Mass. Candidates React To 'Abhorrent, Disturbing' Hobby Lobby Decision
This article is more than 7 years old.
It doesn't have the local angle of last week's abortion-clinic buffer zone decision. But reactions to today's Supreme Court Hobby Lobby decision, allowing some companies to refuse to cover contraception, have begun to roll in from Massachusetts gubernatorial candidates. We have four so far, from — in alphabetical order — Democrat Don Berwick, Democrat Martha Coakley, Evan Falchuk of the United Independent Party and Democrat Steven Grossman, and will update as statements come out:
Don Berwick:
"Today's abhorrent Supreme Court decision is yet another affront to women's health. Every woman deserves access to quality reproductive health care, and I hope that Congress will take swift action toward ensuring that contraceptives are available to women, regardless of their employer's religious affiliation.

"This ruling also serves as a reminder that it is past time to decouple health coverage from employment and move to a publicly accountable single payer health care system, similar to Medicare for all."
Martha Coakley:
"Today's ruling undercuts important protections for women seeking access to affordable contraceptive services. For-profit corporations should not be allowed to prevent women from receiving necessary health care based on the religious beliefs of managers and shareholders. This decision undercuts vital efforts to ensure equality both here in Massachusetts and across the country, and we will continue our fight for quality health care coverage."

In January 2014, AG Coakley, along with California Attorney General Kamala Harris, led a coalition of 14 other states in filing an amicus brief with the U.S. Supreme Court supporting access to FDA-approved contraceptive coverage.

Evan Falchuk:
Today's 5-4 Supreme Court decision in the Hobby Lobby case, allowing companies to opt out of the federal mandate to cover certain contraceptives, is a disturbing precedent for those who care about women's health and access to reproductive health services. I wholeheartedly agree with Justice Ginsburg when she writes in her dissent "The court, I fear, has ventured into a minefield."

Recent Supreme Court precedent is leading us into dangerous territory. Citizens United said that corporations are no different than ordinary human beings when it comes to holding political opinions. Now, apparently, corporations can have religious beliefs, too. Worse, these religious beliefs are now a basis to "opt out" of following federal law on health coverage.

No doubt companies across the country will rely on this deeply misguided decision as a basis to get out of covering women's health services – possibly here in Massachusetts, as well.

As Governor, I will call for making public a list of all companies that do business in Massachusetts that have decided to opt out of providing this coverage. Consumers in Massachusetts have a right to make informed choices about their employers, and should be able to rely on this information from the Commonwealth.

Given the huge implications of recent Supreme Court decisions on everything from women's health to SuperPACS, I believe candidates and elected officials in Massachusetts have a responsibility to take very clear positions on Supreme Court decisions, and explain what actions, if any, they would take as Governor to act in the best interests of people in Massachusetts.
Steven Grossman:
"I find today's decision regarding the right of all women to receive a full range of contraceptive services profoundly disturbing. Health care is a human right, and employers should not be able to get in the way of a woman's access to affordable birth control. Decisions about reproductive health care ought to be made between a patient and her physician, free from political interference."
And this just in from the Planned Parenthood League of Massachusetts, a statement from its president, Marty Walz:
"Today, the Supreme Court gave bosses the right to discriminate against women and deny their employees access to birth control coverage. This is a deeply disappointing and troubling ruling that will prevent some women, especially those working low-wage jobs and struggling to make ends meet, from getting birth control.

"This ruling does not strike down the Affordable Care Act's birth control benefit. Today, more than 500,000 Massachusetts women are eligible for birth control with no co-pay thanks to this benefit, and many of them will not be affected by this ruling. But for those who are affected, this ruling will have real consequences.

"For the second time in less than a week, the Supreme Court has ruled against women's health. By striking down the buffer zone law last Thursday, the Justices favored the rights of protesters to harass women all the way up to the door of their doctor's office above the rights of those women to safely access health care. Today, the Court has ruled that an employer's personal beliefs should determine what health care a woman can access. It's appalling that in 2014 we must fight to protect access to basic health care for women."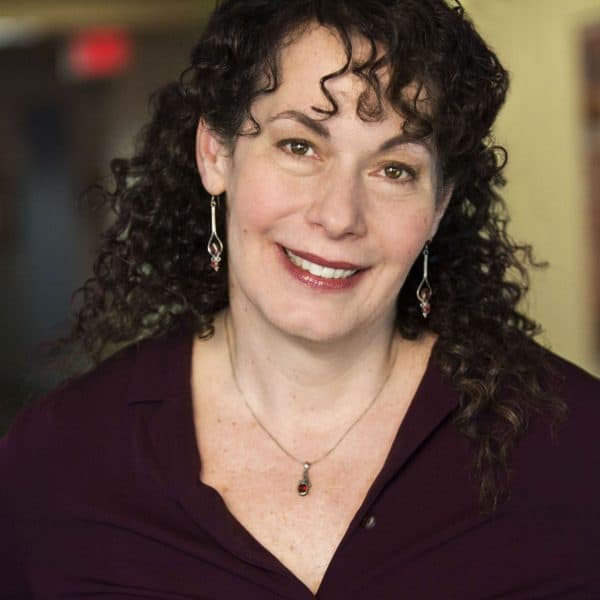 Carey Goldberg Editor, CommonHealth
Carey Goldberg is the editor of WBUR's CommonHealth section.