Local Artist's Colorful Cityscape Chosen To Represent The Spirit Of Life In Boston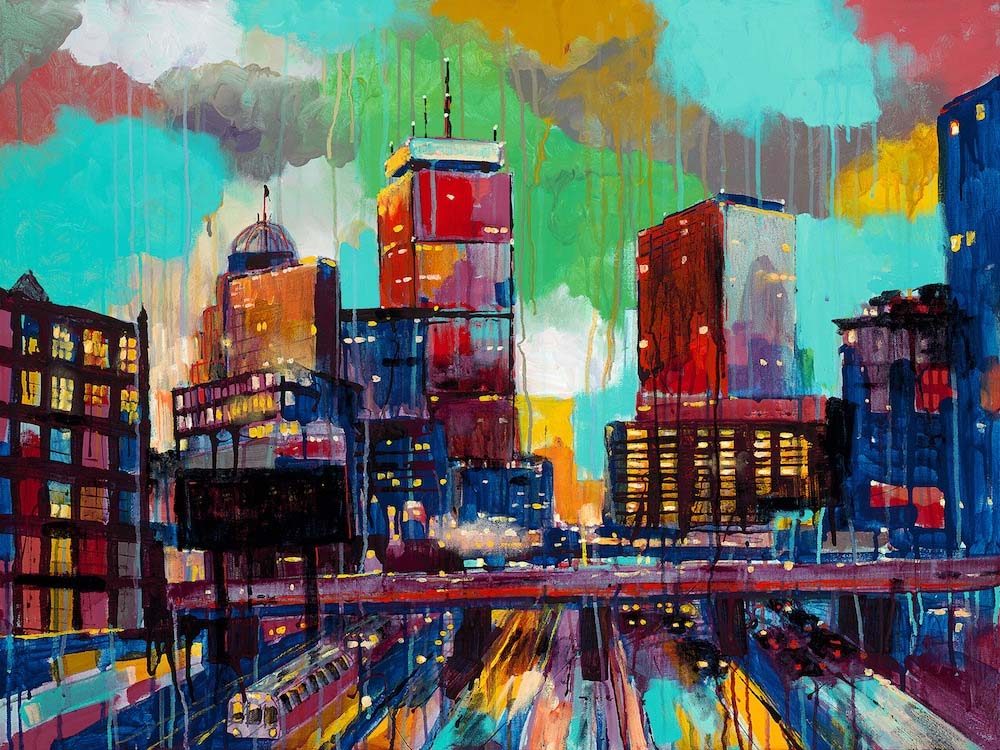 This article is more than 7 years old.
Chosen as the work that best captures the "spirit of contemporary life in Boston," local artist Adam O'Day's "Transit" has won Boston's Portrait of a City competition.
Prints of the piece, which depicts part of the Boston skyline as seen from the Back Bay MBTA station, will be given as gifts to visiting officials as a "testament to the great store of creative talent found in Boston."
"O'Day's bright cityscape celebrates the vitality of contemporary life in Boston," Karin Goodfellow, director of the Boston Art Commission, said in a statement. "We are truly excited that the Mayor will be representing the City of Boston to visiting dignitaries with an artwork by a local artist."
"Transit" was chosen by the public from five semi-finalists selected by the Boston Art Commission and the mayor's office.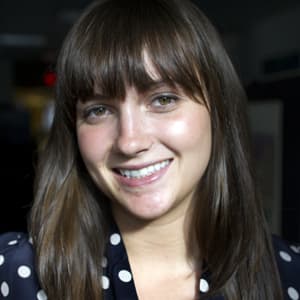 Abby Elizabeth Conway Digital Producer/Editor
Abby Elizabeth Conway was formerly a digital producer and editor at WBUR.