1 Way Mass. Casino Law Differs: Money For Neighboring Towns
04:42
Play
This article is more than 7 years old.
Mohegan Sun wants to build a casino in the city of Revere. Should it get one, Mohegan Sun would pay a dozen surrounding cities and towns, including Boston.
"Fifty million dollars in annual payments to 13 [host and surrounding] communities closest to the city is just amazing," Mohegan Sun CEO Mitchell Etess said. "We're good neighbors."
All this cash to help neighboring towns pay for things like better roads and more police is new. Until now, state gambling laws elsewhere have carved out a share of casino profits for only the host city and the state. Case in point: Rosemont, Illinois gets no payments from a casino that's just outside city limits, in Des Plaines.
Gambling attorney Cezar Froelich says the state money is supposed to help neighboring municipalities. But it doesn't always work out that way.
"Part of the problem is, depending on the state's finances, sometimes it doesn't get back to the local jurisdiction, as much as the ... surrounding community would like," he said.
But there's no precedent for such payments, like Mohegan Sun's deal last week with Boston, which would give the city $300 million in investments over 15 years — the largest pact of its kind in the country. Froelich says a lot of Massachusetts cities and towns got greedy.
"Well, you know, if you're a community and somebody walks up to you says, 'Listen, you're a surrounding community. Let's talk about how much I owe you.' You're not going to set the number real low," he said. "You know, human nature, get as much as you can, I suppose."
Because this was a new process, casino developers and Bay State communities were on the same learning curve together.
It's Stephen Crane's first year on the job. He's town manager of Longmeadow, just down Interstate 91 and Route 5 from Springfield, the site of the proposed MGM casino.
"When we would hit each phase in the process, we were amongst the first communities in the state, but also in the country, to experience these moments," he said. "Not a lot of precedent to look to. We were really trying to figure it out as best we could."
And there were disagreements. MGM reached deals with six communities surrounding Springfield, but not with Longmeadow and West Springfield. Those two negotiations went to arbitration, and the communities won. Longmeadow would get nearly $1 million upfront, and more than a quarter of a million dollars per year after that.
MGM Springfield President Michael Mathis says the law worked pretty well.
"Even though we were not victorious, we thought it was a fair process," he said.
Mathis says it was challenging for his company to simultaneously negotiate these deals with communities all around Springfield.
"It was a difficult task, pretty daunting," he said. "But at the end of the day, I think we're a better proposal for it."
His counterpart vying to build a casino in Revere, Mohegan's Etess, says the Massachusetts gambling law could be a model for new casino developments around the country.
"I wouldn't be shocked if you see it, because it takes a lot of concerns off the table," he said.
The extra cash shelled out may actually help save casinos in Massachusetts. There's a referendum on the November ballot to repeal the state gambling law. Some voters might now see those dollars headed into their town's coffers, and might not be so concerned about a casino next door. Longmeadow's Crane says he's not taking a position on the ballot measure.
"Voters will have that decision in November," he said. "But I will say as a student of government for many years, the concepts behind the legislation to protect surrounding communities was a great concept to have in the law. It gave us a seat at the table, where otherwise we would not have one."
That could be a legacy of the Massachusetts bid to legalize gambling. Even if the state backtracks on casinos, it may have shown the rest of the country a better way forward.
This segment aired on July 14, 2014.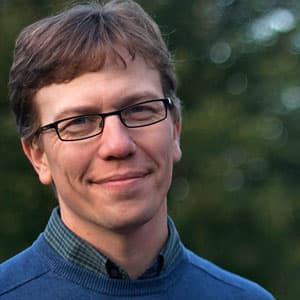 Curt Nickisch Business & Technology Reporter
Curt Nickisch was formerly WBUR's business and technology reporter.