Warren Campaigns For W. Va. Senate Candidate
Massachusetts U.S. Sen. Elizabeth Warren is becoming the go-to Democratic superstar this election season.
Taking her populist rhetoric on the road Monday, Warren spent the afternoon fundraising and campaigning with West Virginia Democrat Natalie Tennant, who is running for a seat in the U.S. Senate.
As Warren took the stage with Tennent at a campaign event, you could hear shouts of "Run in 2020!"
Many who attended the event said they came out to see Warren. And she's trying to pass along that celebrity status.
"I'm here because I believe in Democracy, I believe in Natalie Tennant, make it happen," Warren said.
Warren and Tennant are focused on efforts to lower student loan interest rates.
Tufts University political science professor Jeff Berry says Warren is passionate about keeping the Senate blue this November.
"She's hoping to raise money and to get the base excited," Berry said. "She's also particularly interested in women candidates and helping them to break the glass ceiling in their own state."
On Friday, Warren will fundraise for another Democrat in Detroit.
In total, her political operation estimates she's helped raise more than $2 million for fellow Democrats since taking office.
This article was originally published on July 14, 2014.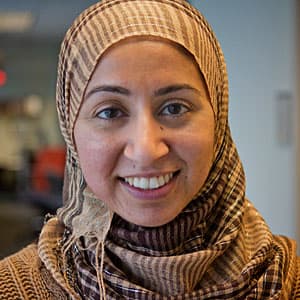 Asma Khalid Reporter
Asma Khalid formerly led WBUR's BostonomiX, a biz/tech team covering the innovation economy.