GOP's Baker Backs New Abortion Clinic Bill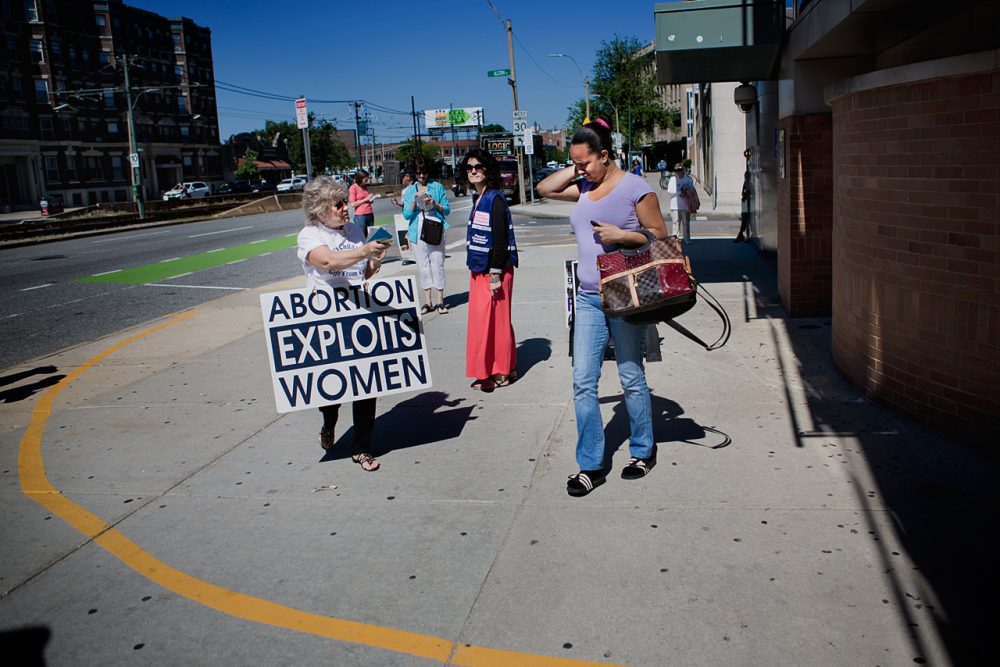 Republican gubernatorial candidate Charlie Baker has made it clear he's backing a new bill — crafted after the U.S. Supreme Court struck down the state's buffer zone law — that seeks to strengthen safety measures at Massachusetts abortion clinics.
"I have always supported women's right to safe, unimpeded access to healthcare services which is why I supported the state's buffer zone law," Baker said in a statement Tuesday afternoon. "I urge legislators to act swiftly on this important legislation to protect women's rights and personal safety in a manner that honors the first amendment and withstands judicial scrutiny."
The Supreme Court ruled unanimously last month that the state's 35-foot buffer zone around clinics violated the free speech rights of anti-abortion advocates.
The new bill, filed Monday, would allow police to disperse people substantially impeding access to abortion clinics, among other measures.
The legislation has the backing of the state's leading Democrats, including Gov. Deval Patrick and Attorney General Martha Coakley, who's also a gubernatorial candidate.
According to The Associated Press, Coakley called the bill "the best solution to protect those patients and employees," considering the Supreme Court's decision.
The group Massachusetts Citizens for Life, which opposes the legislation, offered a new statement Tuesday. It read, in part: "In spite of allegations by abortion businesses and certain politicians, there is no evidence of any misbehavior by pro-lifers at abortion facilities."
Baker's support for the new abortion clinic bill comes after he backed away from a comment he made on a separate Supreme Court ruling, on insurance coverage for contraceptives.
Baker had initially said the so-called Hobby Lobby decision "doesn't matter." Democrats then harshly criticized the GOP gubernatorial front-runner.
As The Boston Globe reported:
In a statement, Baker said he was "deeply concerned" that when he said ... that his personal view of the ruling "doesn't matter," he may have led voters to believe that he does not support women's access to birth control coverage. And he said he misspoke when he said the ruling would not affect women in Massachusetts.
Leading lawmakers are planning to pass the new abortion clinic bill before the legislative session ends on July 31.