Mass. Officials Mixed About Housing Undocumented Children Here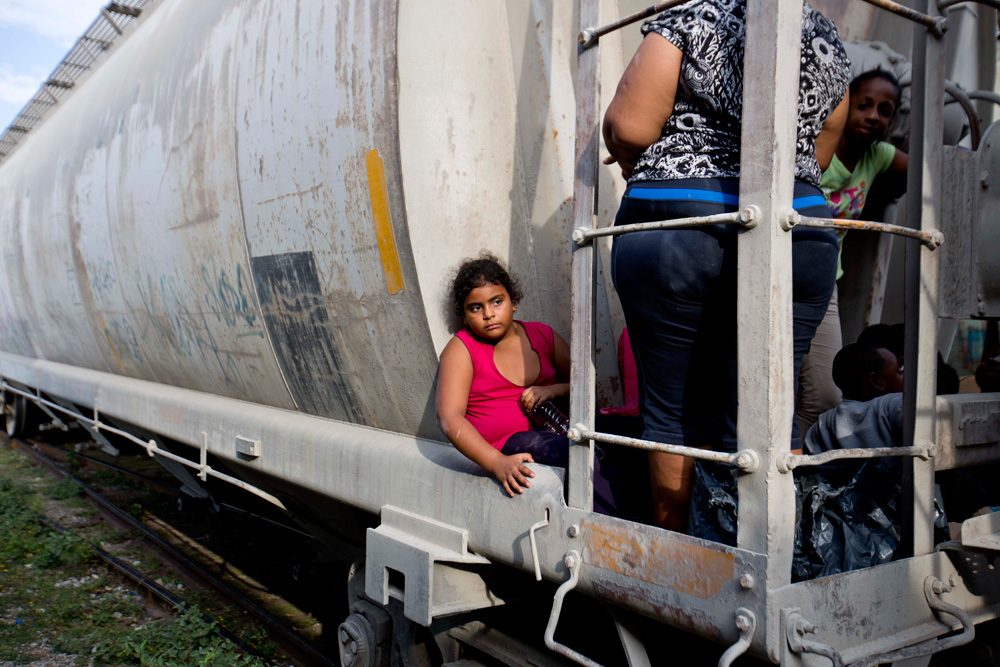 This article is more than 6 years old.
As Gov. Deval Patrick explores options to open Massachusetts to an unspecified number of undocumented children flooding across the southern border of the United States, the state Senate's top Democrat said she saw no reason why she would not support a plan to temporarily house children here.
"It's deplorable what's happening with those children," Senate President Therese Murray said. "First of all, their flight to get here is pretty harrowing so when they get here, to warehouse them in warehouses and have them sleeping 100 to a floor is just not humane."
Patrick on Wednesday said he was looking into whether it would be feasible to offer shelter to some of the more than 50,000 children who have crossed the southwestern border from Central America unaccompanied by adults.
Asked whether she could support such an effort, Murray said, "I don't see why I wouldn't."
The White House has asked states to consider whether they can offer shelter while the children are being processed by immigration officials, Patrick said.
While the federal government has not told Patrick how many children Massachusetts might be asked to accept, he said he would like to help.
"This isn't a simple call but I think there's a humanitarian reason to try to find a solution, to try to find a way to help. These are children coming from incredibly dangerous places and we have to do something sensible and humane while we process them for whatever the next step is and if we can help as Massachusetts and the feds will pick up the dime I'd like to be able to do that," Patrick told reporters Wednesday.
The administration is considering Camp Edwards, a military reservation in Bourne, as one possible location, an administration official confirmed. The state last accepted hundreds of evacuees at Camp Edwards after Hurricane Katrina, some of whom ultimately settled permanently in Massachusetts.
"My inclination is to remember what happened when a ship full of Jewish children tried to come to the United States in 1939 and the United States turned them away, and many of them went to their deaths in Nazi concentration camps. I think we are a bigger-hearted people than that as Americans, and certainly as residents of Massachusetts," Patrick said.
Not all public officials in Massachusetts think bringing the undocumented children to Massachusetts is a good idea, noting how other governors like Gov. Dannel Malloy in Connecticut and Gov. Martin O'Malley, a possible 2016 Democratic presidential contender from Maryland, have turned down the federal government.
"If it was temporary, yeah. It's a humanitarian policy in that case if you're talking actual children, like real minors. If we house them temporarily, that's one thing. But what often happens is temporary becomes forever and they become wards of the state," said Rep. Leonard Mirra, a West Newbury Republican.
Rep. Geoff Diehl, a Whitman Republican, said he understands the humanitarian concern over the children coming across the border, but worries about Massachusetts reaching a tipping point.
"I think Massachusetts has already shown that we're compassionate with taking care of people who are not in this country legally so I think we've got to send a message at some point that we can't keep taking from every country that wants to send us their poor. At some point we reach our own limit because we have to take care of our own quite frankly," he said.
White House spokesman Josh Earnest urged Republican congressional leaders to take up immigration reform legislation, linking that bill to GOP claims about border security.
"They're saying it's not secure and blocking a piece of legislation that would actually make a historic investment in border security," Earnest said during a briefing Wednesday. "I'm saying that is a deplorable act of playing politics with a very serious situation."
Asked if people have a right to know if undocumented immigrants are showing up at facilities in their neighborhoods, Earnest said the administration planned clear communications about any actions taken.
"What this administration is committed to doing is working with state and local officials to coordinate our efforts to meet the basic humanitarian needs of individuals who are under detention because they've been apprehended at the border," Earnest said, according to a White House transcript. "And that's why one of the concerns I know that has been raised by some public officials has been related to public health — are the individuals who are being detained getting access to vaccinations and being treated for other communicable diseases that they may have?"
He said a funding request to Congress included additional resources for agencies "to try to meet those needs."
Rep. Shaunna O'Connell, a Taunton Republican, said her concern is with making Massachusetts a "magnet for illegal immigration."
"It's really a problem that needs to be solved at the federal level and they can't just keep taking in people from everywhere and dumping them in various states," O'Connell said. "All of our tax dollars are federal tax dollars as well so we're all paying for it and the people of Massachusetts have really been paying a lot already for illegal immigrants and they can't afford to pay more and more and more."
State House News' Michael Norton contributed reporting.