Boston Activists Voice Concerns Over Gaza Conflict
02:37
Play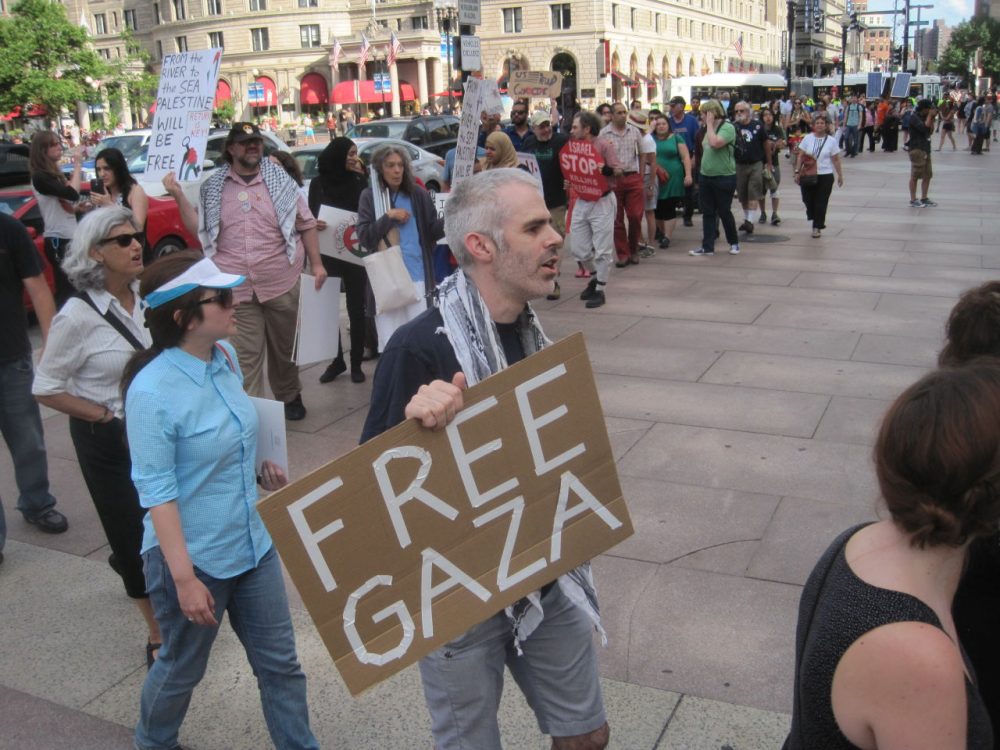 As the conflict in Israel and Gaza wages on, supporters on both sides in Massachusetts are expressing their solidarity with Palestine and Israel.
And at two rallies in the Boston area late Thursday, there were calls for peace.
The hundreds of people who gathered at the temple Mishkan Tefila as a sign of solidarity were greeted by the sound of a rocket siren — a grim reminder of the violence in southern Israel and the Gaza Strip.
"If that siren was real, we'd have 40 seconds to take cover from a rocket fired from Hopkinton toward Chestnut Hill," said Jeremy Burton, the executive director of the Jewish Community Relations Council.
Burton admits there are no easy answers into how to solve a conflict that's effectively been going on since the 1960s.
"What would you do? What would I do? I don't know," he said. "I know I wouldn't tolerate my country being under attack like this."
But Burton does know that he and the more than 700 who attended the rally want to send a message of support to those in southern Israel facing the prospect of rocket attacks.
There's also support for the Palestinian side. About 200 people gathered in Copley Square as a sign of solidarity for Palestinian civilians, calling for Israel to end military action in Gaza.
Labib Nasir, a Palestinian from Jerusalem, says he's angry with Israel, but also the United States government, which provides billions of dollars in military assistance to Israel.
"Most Americans have a limited view of it," Nasir said. "I'm 100 percent confident that Americans, had they know the truth and seen the truth, that they would not stand for this."
And Nasir points out almost all the casualties have been on the Palestinian side, most of them civilians.
"Just Google the Hamas charter," said Barry Shrage, the president of Combined Jewish Philanthropies. "The Hamas charter is crystal-clear, and it's not a joke. It's a deep, religious faith that Israel must be destroyed."
Demonstrators on both sides in Boston agree on one thing: that the fighting needs to stop. Neither side is optimistic though that any long lasting peace can come in the near future.
Related:
This segment aired on July 18, 2014.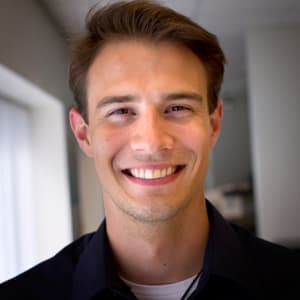 Jack Lepiarz Reporter and Anchor
Jack Lepiarz is a reporter and anchor at WBUR.