Tazhayakov Is First Convicted In Boston Marathon Bombing Investigation
05:59
Play
In the first trial related to the Boston Marathon bombings, a college friend of bombing suspect Dzhokhar Tsarnaev was found guilty of interfering with the FBI's investigation into the deadly blasts that left three dead and more than 260 wounded.
The jury in the trial of Azamat Tazhayakov, 20, returned their verdict Monday after hearing six days of testimony from a dozen prosecution witnesses and deliberating for 14 hours over three days.
Tazhayakov's parents from Kazakhstan, who have been in the U.S. since their son was arrested 14 months ago, sat in the courtroom listening to a Russian translator on headphones.
As the clerk read the first verdict — "guilty" — there was a slight delay, then a loud sob pierced the silent courtroom as Tazhayakov's mother realized the enormity of the jury's unanimous decision. His father — who all along said he had faith in America's justice system and had pushed for a speedy trial and advised his son to reject a government plea deal — sat in stunned silence.
"It's a brutal day for all of us," defense attorney Matthew Myers told reporters outside the courthouse. "We don't think our client was involved, maintains his innocence, but we have to respect the verdict."
Tazhayakov was found guilty of obstructing justice and conspiracy. Prosecutors introduced dozens of pieces of evidence to build their case that, after photos of the bombing suspects were made public, the UMass Dartmouth student and two friends took items from Tsarnaev's dorm room.
Jurors Bought Half Of Prosecution's Argument
"We looked over every single piece of information," said juror Daniel Antonino, of Duxbury. "Everyone had their say back and forth, and we came to a very agreeable decision, plain and simple."
But it didn't start out so plain and simple. On the first full day of deliberations, things got tense, Antonino said.
"Thursday I was starting to get worried because there were so many arguments back and forth, arguments back and forth, and I knew I was never going to move off my position, and they weren't going to back off their position, but I think cooler heads prevailed," Antonino said.
Again and again, Antonino said, jurors read over instructions from the judge. Their arguments were over the wording federal Judge Douglas Woodlock used on the jury form. They had to decide if Tazhayakov was guilty or not guilty of taking Tsarnaev's backpack, his computer, or both.
The backpack contained empty fireworks, a jar of Vaseline and a thumb drive.
Myers, one of Tazhayakov's attorneys, didn't like the wording one bit.
"Some of the language in that special verdict form is something I've never seen before, to parse out some of the items," he said. "Did they or didn't they go to that dorm room with a certain intent, which we know our client didn't go there with that intent."
The defense claimed it wasn't Tazhayakov who removed the incriminating items, but another friend of Tsarnaev's who also went to the dorm that night.
The government's own witness, Tsarnaev's former roommate, testified he saw Tazhayakov only take a pair of headphones.
In the end, jurors bought half the prosecution's argument. They found Tazhayakov guilty of taking the backpack, which was later found in a landfill, but not the laptop.
"The backpack was simply taken and discarded like they were getting rid of evidence," Antonino said. "They threw it in trash, so that's obstructing justice. The laptop was taken, we felt, as a valuable item. More, 'Hey, he told us we could take whatever we wanted. We're taking this because it's worth $500, $600, $700,' whatever a laptop's worth."
According to Antonino, Monday morning as jurors began their deliberations, it was 10 jurors for conviction, one on the fence, and one for acquittal. Ironically, the issue that helped the panel reach a unanimous decision was something the defense thought could help their case.
Fellow UMass students testified Tazhayakov was the "good kid," "a mama's boy." But it didn't play that way in the jury room.
"One juror felt he was mama's boy, and mama's boys do the right thing all the time," Antonino said. "And we argued, well if he had done the right thing he could have just simply, when he first sat down with the FBI, said 'Hey, yeah, we took these things.' He didn't."
Bombings Played Big Role In Trial
There was no evidence presented during the trial that the materials in Tsarnaev's backpack or data on his computer were used in the marathon bombings or that Tazhayakov played any role in the attack.
But the bombings played a big role in the trial. Repeatedly the prosecution called Tsarnaev and Tazhayakov good friends. They showed a video of them going to the gym together days after the explosions. There was also testimony that a month before the attacks, Tsarnaev told his friend that he knew how to make a bomb and that martyrs went straight to heaven.
Antonino maintains that none of it influenced the jury, but Myers disagreed.
"We understand that when your city has been through a traumatic event, that jurors come in with a certain bias," Myers said. "It's hard to overcome that bias. The juror's under a certain pressure by the community to possibly render a certain verdict."
Myers said the defense team is looking to appeal.
Tazhayakov, one of three friends charged with interfering with the investigation, faces a maximum sentence of 25 years in prison. The other two go on trial in September, so U.S. Attorney Carmen Ortiz couldn't say much after the Tazhayakov verdict.
"We are tremendously gratified with the jury's decision," she said. "I want to thank the jury for their careful attention and their service in this matter."
Tazhayakov's parents were the last to leave the courtroom after the verdict was read. Their son is scheduled to be sentenced in mid-October.
Earlier Coverage:
This segment aired on July 22, 2014.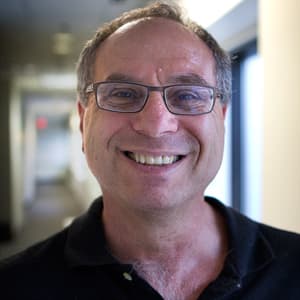 Bruce Gellerman Senior Reporter
Bruce Gellerman is an award-winning journalist and senior correspondent, frequently covering science, business, technology and the environment.