Man Charged With Abigail Hernandez's 9-Month Disappearance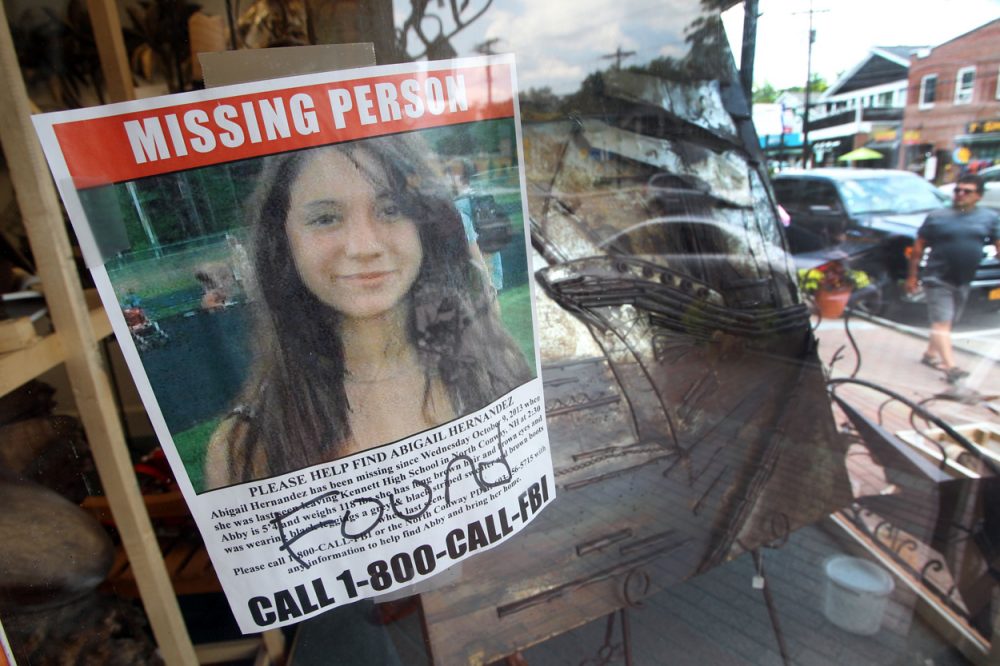 A New Hampshire man is due in court Tuesday to face a kidnapping charge in the case of a teenager who vanished after leaving her high school in October and then showed up at home last week.
Nathaniel Kibby, 34, was arrested without incident at his Gorham home, about 30 miles north of where the girl lives, and was charged with felony kidnapping, authorities said.
Police allege Kibby knowingly confined Abby, then 14, on Oct. 9, sometime after she left Kennett High School to walk to her North Conway home. Abby returned home the night of July 20, but authorities have not explained the circumstances of her disappearance or return.
Attorney General Joseph Foster said Monday law enforcement officials have worked around the clock to determine the facts surrounding the girl's disappearance and return. He said Abby provided the police with details of her kidnapping sufficient to warrant Kibby's arrest.
Kibby is scheduled for arraignment Tuesday at Conway District Court. It was not immediately known if Kibby has a lawyer. Foster said he will have a press briefing after the arraignment.
Abby's mother, Zenya Hernandez, said in a television interview Monday she believes Abby, now 15, did not run away and didn't know the man believed to have driven off with her. Police released a sketch of him last week based on Abby's description.
Abby also issued a statement, which was posted on Facebook, thanking people who searched for her and saying she believes their hopes and prayers "played a major role in my release."
Zenya Hernandez told NBC's "Today" that when her daughter returned home, she was thin and pale and had "a look in her eyes I've never, ever seen before. And that's something that's haunting me, and I think will haunt me for the rest of my life."
The mother also said in the television interview that rumors that her daughter was pregnant aren't true.
Roger Lawrence, 66, who lives in the same mobile home park as Kibby, said he met him last summer while Kibby was walking his dog. He didn't know him well but exchanged pleasantries with him.
"He seemed to be nice, down to earth. He was very polite," Lawrence said.
Lawrence said he didn't see Kibby all winter, but saw him Saturday, walking past his home to get his mail. He was shocked to hear of the arrest.
"No words can explain it. I was ready to wring his neck. I was very surprised," he said. "I was wondering what happened to that little girl myself, seeing it on the news, thinking, `Where could she have gone?"'
Donald St. Germain, 76, who lives three trailers down from Kibby's home said he doesn't know Kibby and rarely saw him.
"The only time I saw him was this spring when he had to fix the roof on his trailer," he said.
St. Germain said he noticed police in the mobile home park around noon Monday.
An hour later, several FBI agents knocked on his door and told him they had arrested someone accused of keeping a girl captive.
Foster said when the girl disappeared she apparently had no way to get about or secure food, shelter or other necessities on her own.
Townspeople who searched and prayed that she would return are relieved, but also are looking for answers about where she's been and how she got home.
Earlier Coverage:
This article was originally published on July 28, 2014.