Limbo Continues For Market Basket Workers, Shoppers
03:05
Play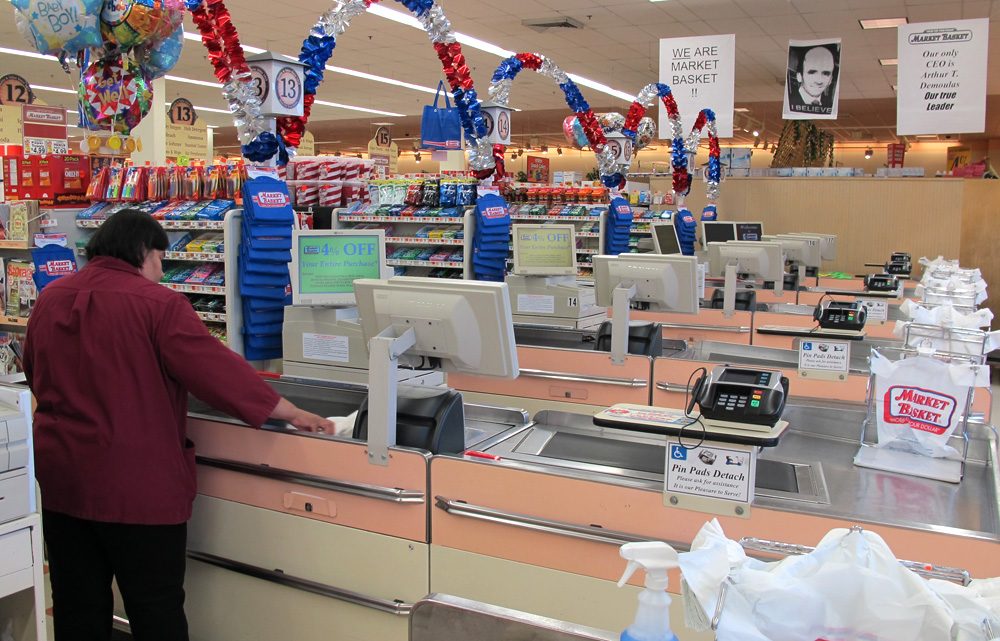 This article is more than 7 years old.
The Market Basket stalemate continues. A spokesman for the company board of directors says it is considering selling the grocery store chain to one of several potential buyers, including, but not limited to, ousted CEO Arthur T. Demoulas.
There are 71 Market Basket stores still open. However, their parking lots are mostly empty.
Outside Market Basket store No. 28 in Somerville on Tuesday, a dozen workers held signs and waved flags stitched out of Market Basket grocery bags. Bagger Gabriel Pinto said he wants the ousted CEO back in charge, and the current company executives out.
"We're here to get support from all the customers and try and make sure no one comes in, 'cause like that just helps them win. We don't want that. We want Artie T. back, you know?" Pinto said.
The workers didn't block cars from coming into the parking lot. But they laughed when one car turned into the parking lot to go shopping, and still honked in support.
Inside the store, it was nearly dead.
Only three checkout aisles were open, and none had lines. Randy Faulkner shook his head in disbelief that shoppers like him are outnumbered by store employees. The situation was far from normal, he said.
"I live only five minutes away. You can't come down here without the parking lot full and without the store being full, and every register going," Faulkner said.
Some shelves had food on them. Many were empty. The entire produce section was barren.
At the deli counter at the back of the store, Adelaide Leonardo stocked the display case with cheese. But there's a sign saying "Boycott Market Basket" taped to the glass. Leonardo said she has been afraid she'd show up to work one day to find the doors closed.
"It's why I was getting sad. Afraid they going out of business, I have to go work for a different company, I wouldn't be so happy," Leonardo said.
Store manager Daniel Rivera said the uncertainty has been hard for employees, because they don't know what's happening.
"We're scheduled to work, we come to work. Something's happening, we don't know, I hope it's not. I hope everything comes back to normal soon, because definitely we need it," Rivera said.
This limbo for workers and for shoppers may end soon.
"I was at the store in Gloucester, you see the signs and all these things. I mean, that's just not a shopping experience that people are going to want to endure," Sean Willems, a professor at Boston University's business school said.
He says the financial pressure on the board to break this deadlock is mounting by the hour.
This segment aired on July 30, 2014.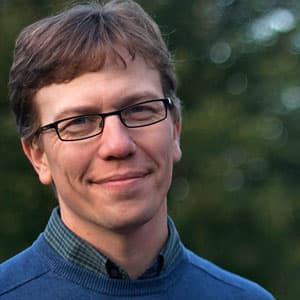 Curt Nickisch Business & Technology Reporter
Curt Nickisch was formerly WBUR's business and technology reporter.