Market Basket Employee: Protesters Won't Work For Anyone But Arthur T.
04:34
Play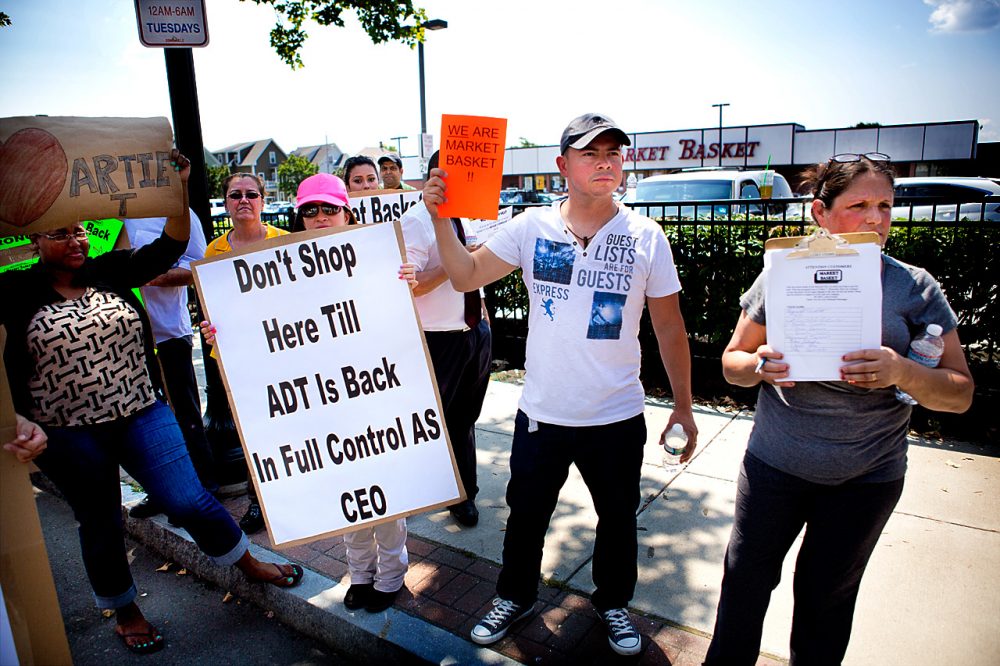 Battling executives at Market Basket still haven't reached an agreement on whether to sell the grocery store chain.
But while those discussions continue, company executives are upping the ante for store employees who have been protesting.
In a statement Wednesday, the company said all employees should return to work on Monday morning. If they don't, their jobs could be posted.
One of those employees, Ron Lambert, the store director for the Market Basket in Hudson, joins WBUR's Morning Edition to talk about his and fellow employees thoughts about the company's appeal for them to come back to work, or possibly face consequences.
This segment aired on July 31, 2014.