Proposal To Make 'Roadrunner' The State Rock Song Hits Dead End?
When the 188th Massachusetts legislative session came to an end on July 31, a proposal known as Bill H.3573 failed to come up for a vote before time ran out. And so, it seemed, quietly ended the epic dreams for "An Act designating the song 'Roadrunner' as the official rock song of the Commonwealth."
"Despite the valiant efforts of sophisticated music fans from every corner of the Commonwealth, 'Roadrunner' did NOT make it through this formal session," Joyce Linehan, chief of policy for the city of Boston, wrote on Facebook on Friday afternoon. "Hopes are diminished, but not lost, as we can try to do it in the informal sessions. It's been a while since I lost one. It's good for me. Strengthens my resolve."
In February 2013, at the urging of then-arts promoter Linehan, a Democratic state representative from Boston by the name of Marty Walsh filed a bill to so distinguish the Boston punk band Jonathan Richman and the Modern Lovers' 1972 recording. The proposal went viral. Novelist Nick Hornby took to Facebook to proclaim: "I have never urged anyone to vote for anything on FB. But here, finally, is a cause we can all agree on." The idea became international news in outlets from Pitchfork and The New York Times to the CBC and The Guardian.
"It is woven as deeply into the cultural landscape of Massachusetts as the Turnpike itself," wrote "Daily Show" commentator/comedian and Brookline native John Hodgman on his blog when he threw his "strong support" behind the plan last fall. "It is the pulsing sound of the night and the future. It connects the midnight ride of Paul Revere with the dream of every Massachusetts teenager who has just gotten their license and is discovering the Freedom Trail that is Route 128 after the last movie lets out."
Richman at first came out against it—"I don't think the song is good enough to be a Massachusetts song of any kind"—though later seemed to warm to the idea.
But after all these hopes and hoopla, the full Massachusetts Legislature didn't even give it a vote.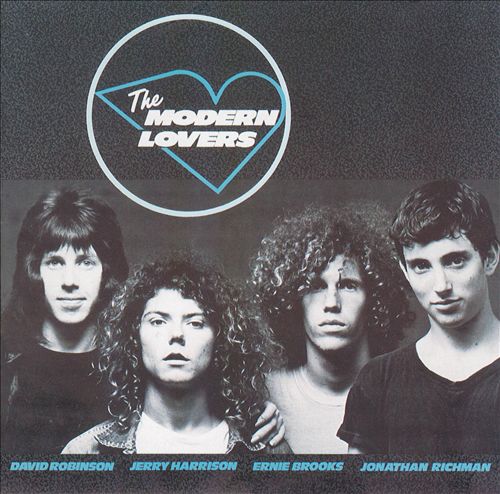 "It's not dead," state Sen. Robert Hedlund of Weymouth, the assistant minority leader for the Senate's Republicans who came to co-sponsor the bill with Walsh, says when reached Monday. "The bill is teed up to be brought to the House floor and it could still happen. We have the next five months to move it."
What he's talking about is getting it passed in the state Legislature's informal session that follows the regular, formal session that just closed. "Which is fine" Linehan says. "Except that any one legislator who wants to block it would be able to. In informal session things have to pass unanimously or they don't pass. So one overeager Aerosmith fan who has a basic misunderstanding of the quest could derail the entire thing."
"They'd be fools not to back it," Hedlund says. Because they'd have to face the stern disapproval of millions of rock fans who know "it's head and shoulders above any other song" for this job.
"My connection is that in 1977, I was a little 15-year-old kid pumping gas and I heard the song come across the airwaves," Hedlund recalls. "It grabbed me immediately.
"I'd say about five years ago, the idea popped into my head that this should be the official rock song of Massachusetts," Hedlund says. Now and again he visits elementary schools to talk to kids about the glories of the legislative process and he suggested to one class that they propose a bill to make "Roadrunner" the state rock song. "They didn't bite." Since then, he says he proposed the idea at four or five other grammar schools.
"None of the classes ever took me up on it. Then last year, I read this article about how this Joyce Linehan character had talked Marty Walsh into filing the bill." (Linehan, it should be noted, was not a student in any of those classes Hedlund visited.) A line in an article in the Boston Phoenix stuck out to him: "Walsh, 45, says he was 'aware' of 'Roadrunner,' but that his tastes run more to U2."
For Hedlund, a longtime passionate fan of "Roadrunner," Walsh's statement was an abomination. "You've got a guy who doesn't know the song. It's really bumming me out." So he got in touch with that Linehan character and she proposed the elegant solution that he sponsor the bill in the state Senate. Which made it a bipartisan proposal.
The "Roadrunner" bill was introduced without competition. But soon Duxbury Democrat Rep. Josh Cutler and Marshfield Democrat Rep. James Cantwell introduced a counter bill to make Aerosmith's song "Dream On" the state rock song instead. That bill eventually died in committee. "Had they not done what they did, I believe we would have prevailed," Linehan says. "But that sidetrack took us off the path. Unfortunately that happened."
So action on the "Roadrunner" bill was put off—which left it in the mountain of bills waiting for a vote at the end of the legislative session, many of which were more fundamental. "Everything is focused on the last couple weeks of the session," Linehan says. "So while I'm making calls about 'Roadrunner,' there are also people making calls about really important things, like the economic development package or the transportation bond bill or the environmental bond bill, any number of things that really have to get passed in this really condensed period of time."
The other thing, of course, that happened was that Walsh, after 17 years in the Legislature, got elected mayor of Boston last fall, and hired Linehan as his administration's chief of policy. "I got sidetracked. The mayor got elected," Linehan says. "Part of the problem is the sponsor of the bill [Walsh] is no longer there. The Senate side sponsor, God bless him, is a Republican, who are very much in the minority on Beacon Hill."
So it's good to lose once in a while? "I didn't mean that," Linehan says, "but, yes, I did say that.
"It harkens back to the days when I was a young punk rocker in Boston when there weren't very many of us and it was like heavy metal versus punk rock," Linehan says. "That was a very commercial enterprise and we were just kind of fighting the good fight with the good music. And we were the underdogs. It was kind of that thing again. Only this time, the movie doesn't have a happy ending. It might still. It might. Maybe in informal session, they'll see the light."
But at the end of that informal session, Linehan says, "the slate wipes clean. It could be reintroduced, but I won't do it. I would argue that we don't have the momentum. If we didn't get it in the session then it's probably time to move on.
"Roadrunner," Linehan adds, "might not be the official rock song of the Commonwealth, but it's certainly the unofficial. Think of how much play it got in this past year and a half. It's played at Fenway every game now. I think we brought a lot of attention to the song. I think we brought a lot of attention to this kind of unbridled optimism that Jonathan Richman espouses."
Greg Cook, co-founder of ARTery, always drives around with the radio on. Follow him on Twitter @AestheticResear and be his friend on Facebook.
This article was originally published on August 05, 2014.