Obamas Heading To Martha's Vineyard For Yearly Getaway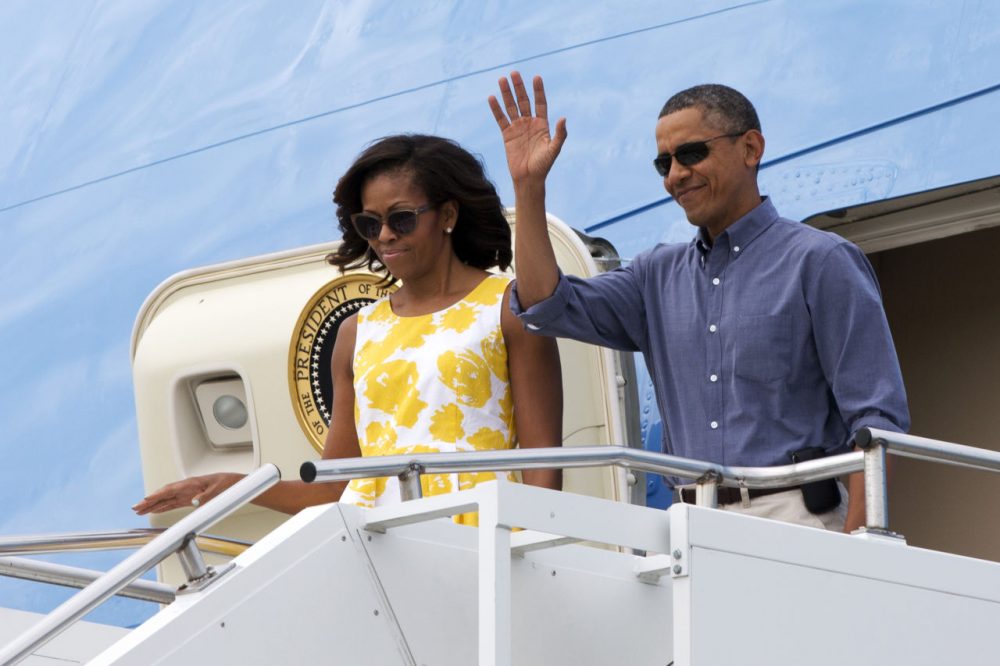 This article is more than 6 years old.
President Obama's annual family vacation on Martha's Vineyard is set to kick off Saturday.
The first family will spend 16 days on the island, where they have spent every summer since Obama has been in office — except in 2012, when he was campaigning for re-election.
But this year the president is leaving his wife and two daughters for the first time for a two-day trip back to the White House, where he will attend in-person meetings with his staff, according to press secretary Josh Earnest.
Although the president has never left the Vineyard for business matters, Earnest told reporters that the meetings are not related to "an emerging situation."
And even though Obama will be hundreds of miles away from Washington for about two weeks, his aides have urged on numerous occasions that he is always prepared to perform his presidential duties wherever he goes.
This year, the Obamas are renting a seven-bedroom, 8,100-square-foot house along the island's Vineyard Sound side, far off the main roads.
Despite the proximity from all the hustle-and-bustle, residents can expect some heavy traffic as the president tends to venture out into the town.
Obama has been spotted on numerous occasions grabbing a bite to eat at Nancy's, a popular restaurant in Oak Bluffs serving fried clams and lobster rolls. He's also seen playing a round of golf at a local course and cruising through a state park in West Tisbury on bikes with his girls.
Some people dread the backups Obama's motorcade brings each year, but business owners look forward to their visit, saying people flock to the island during these weeks.
Shops sell Obama memorabilia such as T-shirts and signs and one ice cream parlor even offers a specialty Obama-themed flavor featuring coffee ice cream with caramel swirl and macadamia nuts.