What You Need To Know About This Weekend's Sales Tax Holiday In Mass.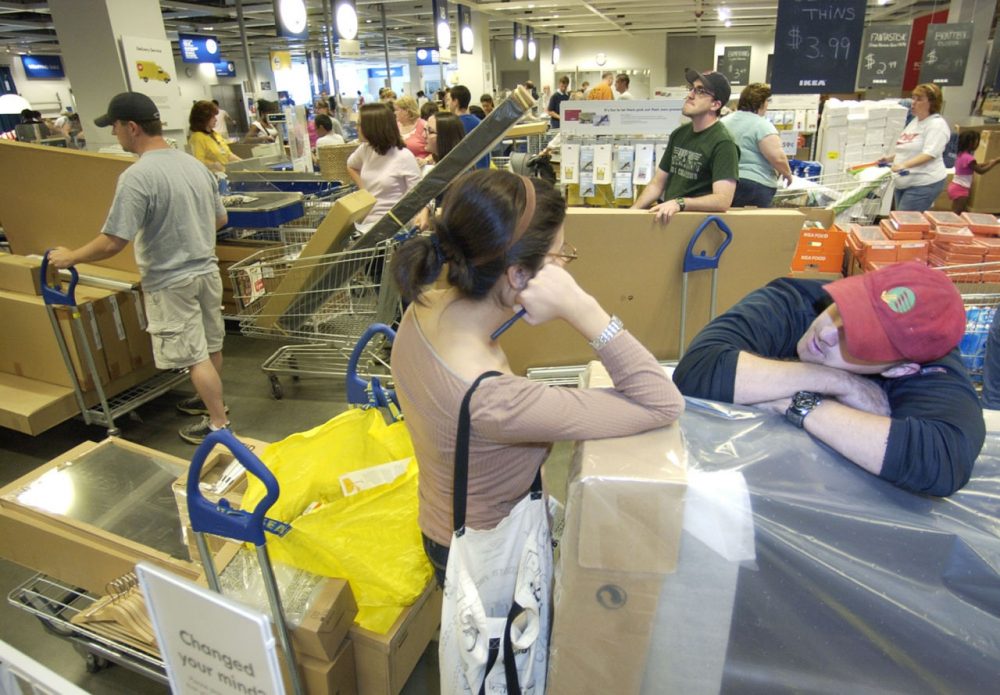 This article is more than 6 years old.
For parents gearing their students up to go back to school, or consumers who've been waiting for the right incentive to spur them to make a big purchase, Saturday and Sunday are critical shopping days in Massachusetts.
August 16 and 17 mark the state's latest sales tax holiday, when all retail items costing $2,500 or less are exempt from sales and use taxes.
There is also no minimum or maximum spending limit to qualify on multi-item purchases. So as long as each individual item on your receipt is priced at less than $2,500, your receipt can be as long as you want and stay tax-free.
As with most great deals, there are some exceptions. All motor vehicles, motorboats, meals, telecommunication services, gas, steam, electricity, and tobacco products will still be taxed.
And items that cross that $2,500 threshold must be be fully-taxed, not just taxed on the amount over $2,500, officials said in a statement.
"When the sales price of any single item is greater than $2,500, sales or use tax is due on the entire price charged for the item," the statement said. "... For example, if an item is sold for $3,000, the entire sales price of the item is taxable, not just the amount that exceeds $2,500."
Other Important Exemptions:
Deals On Deals Work: Coupons or store discounts are included in the calculation of whether a purchase remains tax-free or goes over the threshold.
Layaway Sales Don't Work: Layaway sales do not qualify for the holiday sales tax exemption.
Internet Sales Work: As long as what's purchased is bought during the hours of Aug. 16 or 17, EST, it's tax-free.
Bundled Transactions Can Be Tricky: Beware of attempting to buy packages that have multiple items that are actually sold as a whole. If the items are sold as a package deal, then they are subject to tax if they're total value exceeds the $2,500 threshold.
Rain Checks Can Also Be Tricky: If you cash in your rain check on an item during sales tax weekend, you can buy the item without tax on Aug. 16 or 17. However, you cannot receive the item tax-free if you do not buy it on those two days, making future rain checks subject to sales taxes.
Clothing Clause: Normally, sales tax on clothes only applies to items priced over $175. During this weekend's sale, items remain untaxed unless they reach the $2,500 threshold. If that occurs, then the first $175 is deducted from the amount subject to tax.