What Surplus U.S. Military Gear Mass. Has Received Since 2006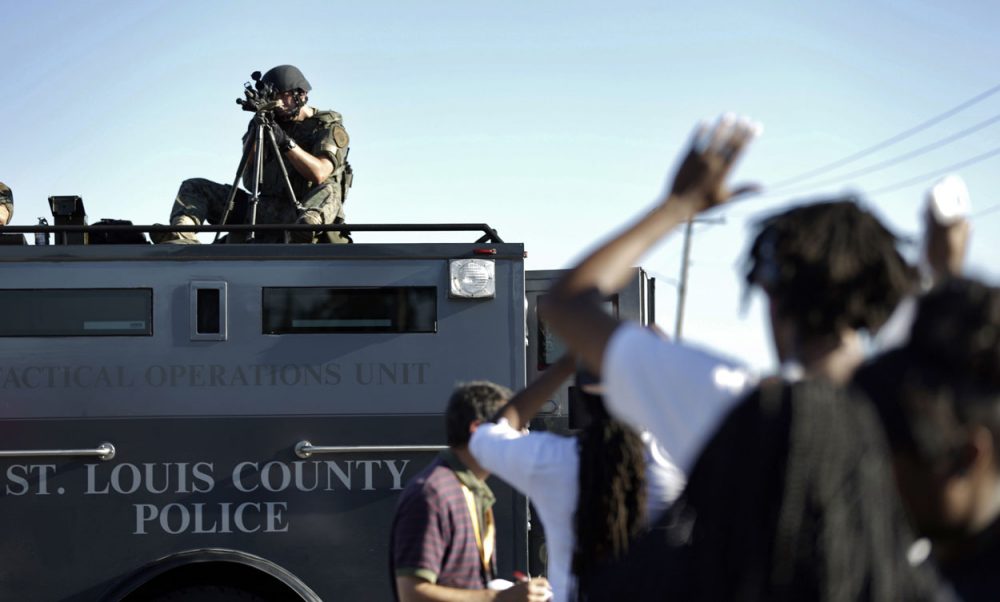 This article is more than 8 years old.
The police response to the ongoing unrest in Ferguson, Missouri, has prompted vigorous debate about the militarization of local police departments.
And much of the debate has focused on a U.S. Department of Defense program that, according to the Massachusetts Executive Office of Public Safety and Security, "permits the Secretary of Defense to transfer excess DoD supplies and equipment to state and local law enforcement agencies for use in their law enforcement duties."
The gear is free for the local law enforcement agencies, besides shipping costs.
The New York Times has published a county-by-county map of transfers, based on a database it received from the Pentagon in June. And on Tuesday, the Times also posted the raw data.
We've taken all the Massachusetts raw data and simply placed it into a sortable table, below. The data is for transfers from 2006 until May of this year. (Available military gear spiked in recent years, with the drawdown of the U.S. wars in Iraq and Afghanistan.) The Times also notes that items could have gone to either state or local agencies in a given county.
So what will you find? Everything from mine resistant vehicles (that would cost $658,000 each) in Bristol and Essex counties to a digital camera for Worcester County. See it below.
(A reminder: The data is presented as provided.)
Update: The Washington Post ran a separate data analysis on excess U.S. military equipment going to states, and found that Massachusetts was near the bottom in terms of military goods transferred per police officer.
This article was originally published on August 19, 2014.