Revolution Introduce World Cup Star Jones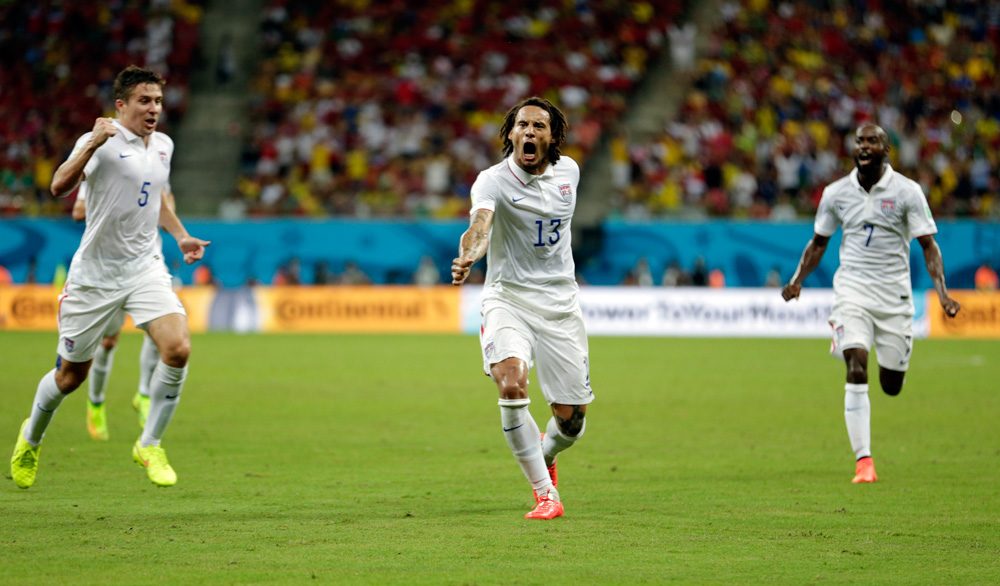 This article is more than 6 years old.
U.S. World Cup star Jermaine Jones is now a member of the New England Revolution.
The midfielder was introduced at Gillette Stadium on Tuesday. The Revolution and the Chicago Fire both wanted Jones, and New England won the rights to sign him through a blind draw on Sunday.
Jones had a goal and an assist in four starts during the World Cup in Brazil.
The Revolution were in sixth place in the Eastern Conference, one point out of the final playoff spot with 10 games to go.