Writer Held In Syria 'Overwhelmed' To Be Home In Boston Area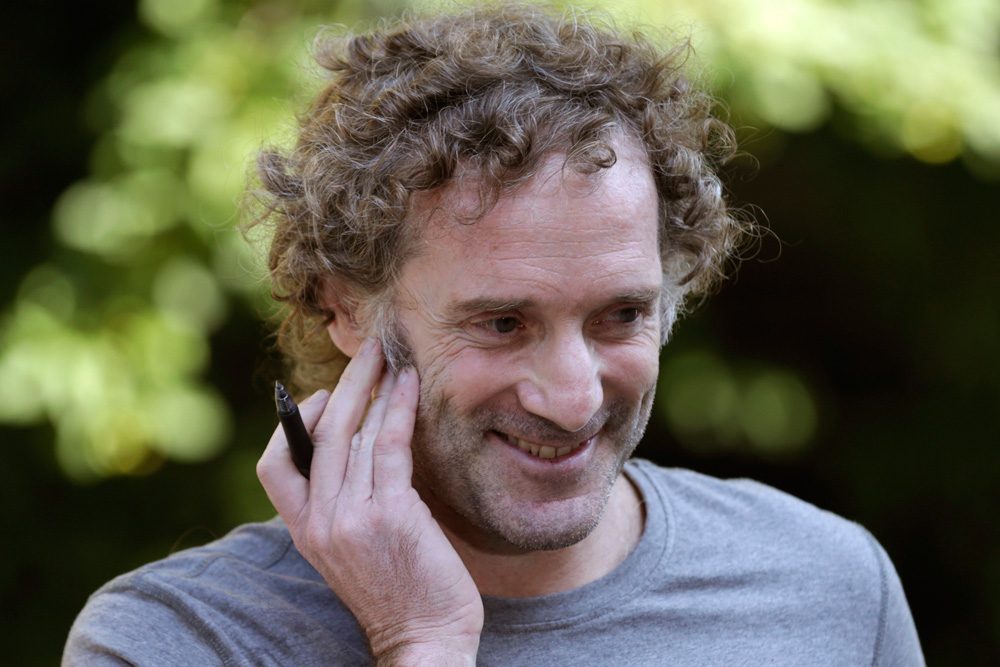 This article is more than 6 years old.
A U.S. reporter says he is overwhelmed to learn of the efforts that went into securing his release from a Syrian extremist group that held him hostage for 22 months.
Looking tired but upbeat, Peter Theo Curtis made his first public remarks Wednesday outside his mother's home in Cambridge, after being freed three days earlier.
In a brief statement, the 45-year-old said he had no idea during his captivity that so many "brave, determined and big-hearted people" were working for his release.
"I had no idea when I was in prison, I had no idea that so much effort was being expended on my behalf," he said. "Now having found out, I am just overwhelmed with emotion.
"I am also overwhelmed by one other thing," he added, "and that is that total strangers have been coming up to me and just saying, 'Glad you're home, welcome home.' ... I suddenly remember how good the American people are, and what kindness they have in their hearts. And to all those people, I say a huge thank you."
Curtis was released by al-Nusra Front, a Sunni extremist group. He arrived at Newark Liberty International Airport Tuesday afternoon after leaving Tel Aviv. By evening he had been reunited with his mother Nancy Curtis at Boston Logan International Airport.
In a statement following his return Tuesday, he said he was "deeply indebted" to the U.S. officials who worked to get him released.
"I am overwhelmed with relief that this day has come and my son is standing beside me," Nancy Curtis said in the same statement. "But this is a sober occasion because of the events of the past week. My heart goes out to the other families who are suffering."
Last week, U.S. journalist James Foley, who also was kidnapped in 2012 while covering the Syrian uprising, was killed. The Islamic State group posted a video showing his beheading.
The extremists said they killed the Rochester, New Hampshire, resident in retaliation for U.S. airstrikes targeting Islamic State positions in northern Iraq.
U.S. freelance journalist Austin Tice, of Houston, disappeared in Syria in August 2012. He is believed to be held by the Syrian government.
With reporting by The Associated Press and the WBUR Newsroom
This article was originally published on August 27, 2014.