Bread and Puppet Theater Brings Giant Puppets And Political Satire To Cambridge
This article is more than 8 years old.
Last Sunday afternoon, Bread and Puppet Theater performed its last "Nothing Is Not Ready Circus" of its summer season in Vermont to thousands of people watching from a grassy hillside at the theater's home base in the green mountain valley of Glover.
The show—which they'll perform for free at 3 p.m. Sunday, Aug. 31, at Magazine Beach Park, 719 Memorial Drive at Magazine St., in Cambridge and at 4 p.m. Monday, Sept. 1, at the 30th annual Bread and Roses Heritage Festival on Lawrence Common in Lawrence—laments caribou threatened by a proposed Canadian oil pipeline, Israeli-Palestinian fighting, global warming and the plight of unaccompanied child immigrants from Central America. It skewers the U.S. Supreme Court's Hobby Lobby ruling and calls for "Justice for Michael Brown."
While the political satire is aimed at adults, the fake tigers and the clowning, the company's signature giant puppets and rollicking brass band grab kids.
(Founder Peter Schumann and the company will also be performing the "Insurrection Oratorio," accompanied by mechanical sound sculptures, at the Quarry, Contemporary Arts International, 68 Quarry Road, Acton at 7 p.m. Saturday, Aug. 30. Ticket are $20.)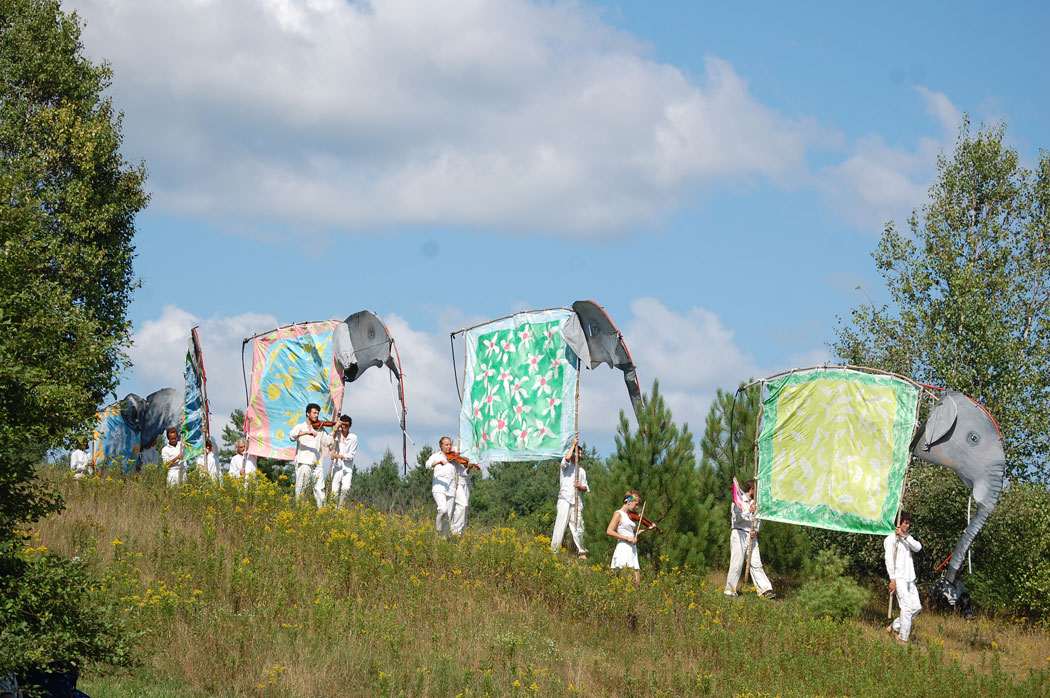 From Bread and Puppet's start in New York City in 1963, the theater has ranged from the broadest slapstick to street protest to sophisticated experimental pageants drawing on the traditions of folk spectacles, Modernist dance, German Expressionist painting, brass bands, junk bands and lefty activism. This year's circus features the usual mix of loud gags and quiet poetry.
Last Sunday, as the crowd headed toward their cars, the company, all dressed in white, packed up the papier-mâché and fabric elephants, cows, a zebra and dragon into the back of an old school bus, hand-painted green with a pattern of orange flowers, to drive a condensed version of the circus down Boston way.
Greg Cook, co-founder of WBUR's ARTery, photographed all these pictures here. Follow him on Twitter @AestheticResear and be his friend on Facebook.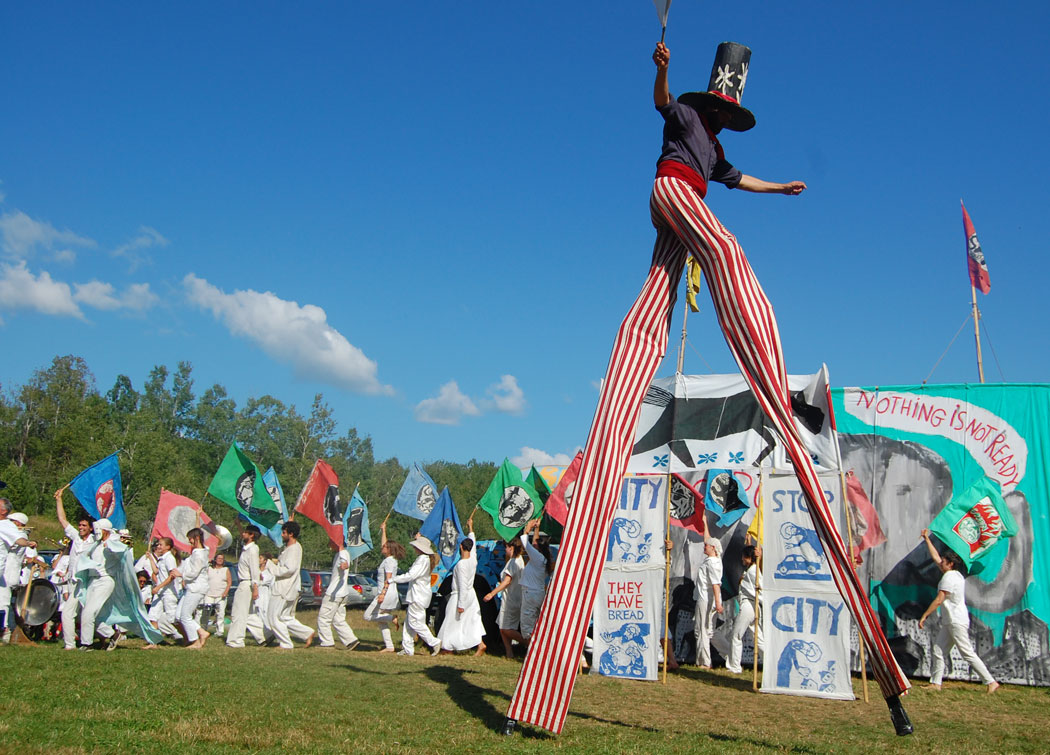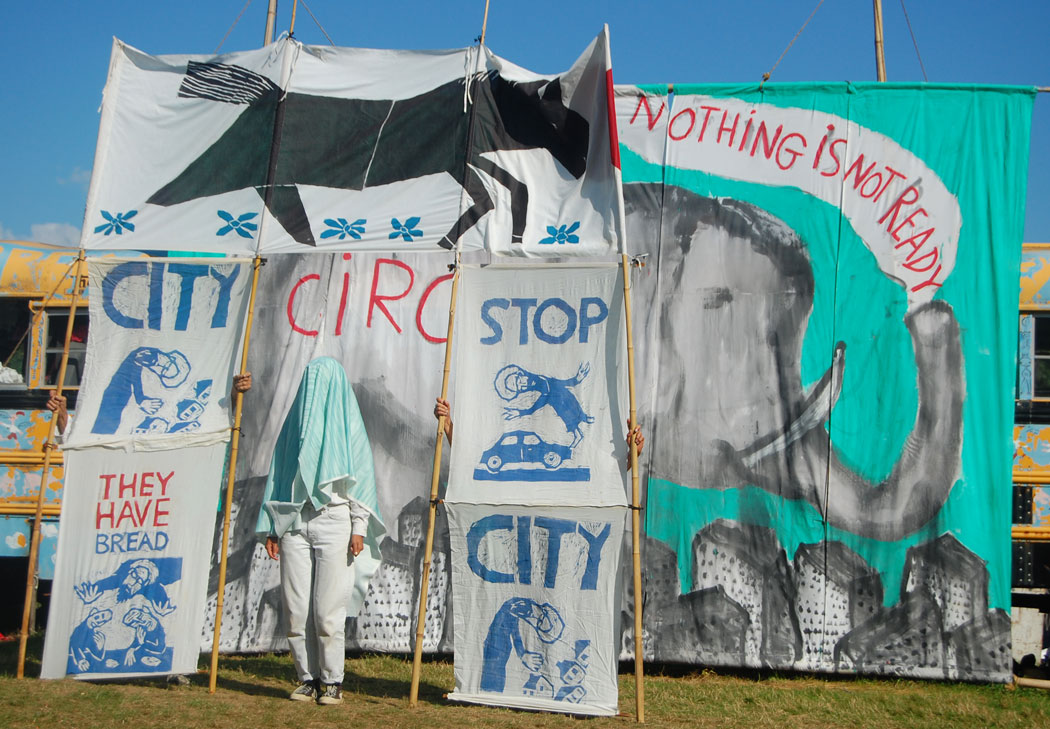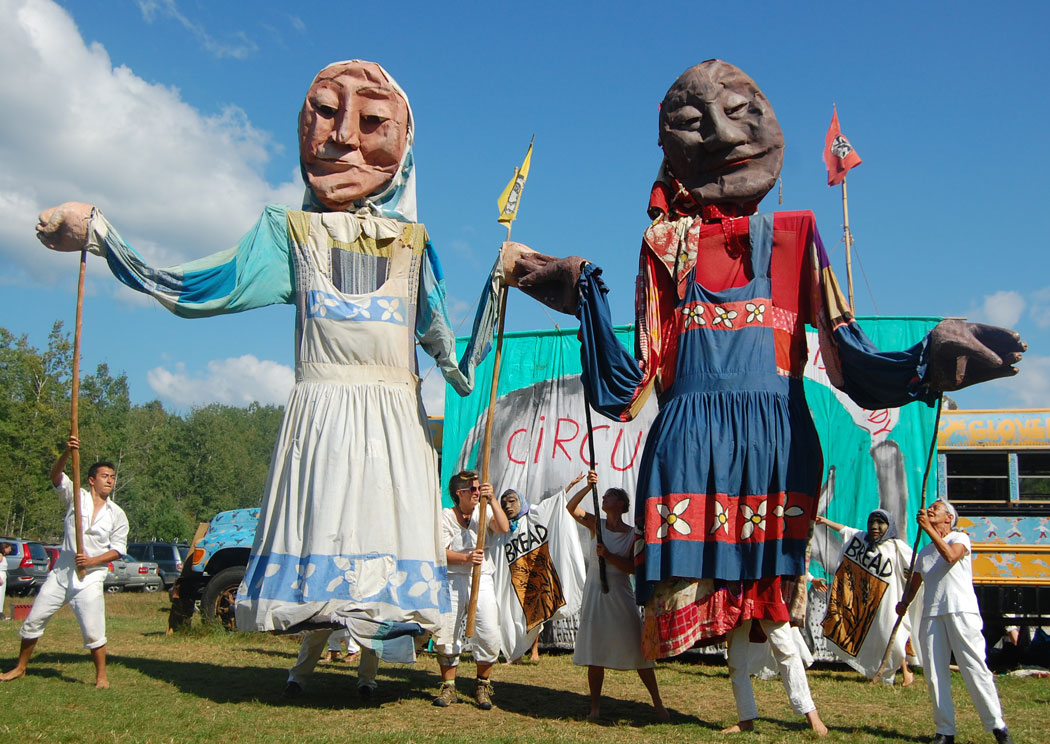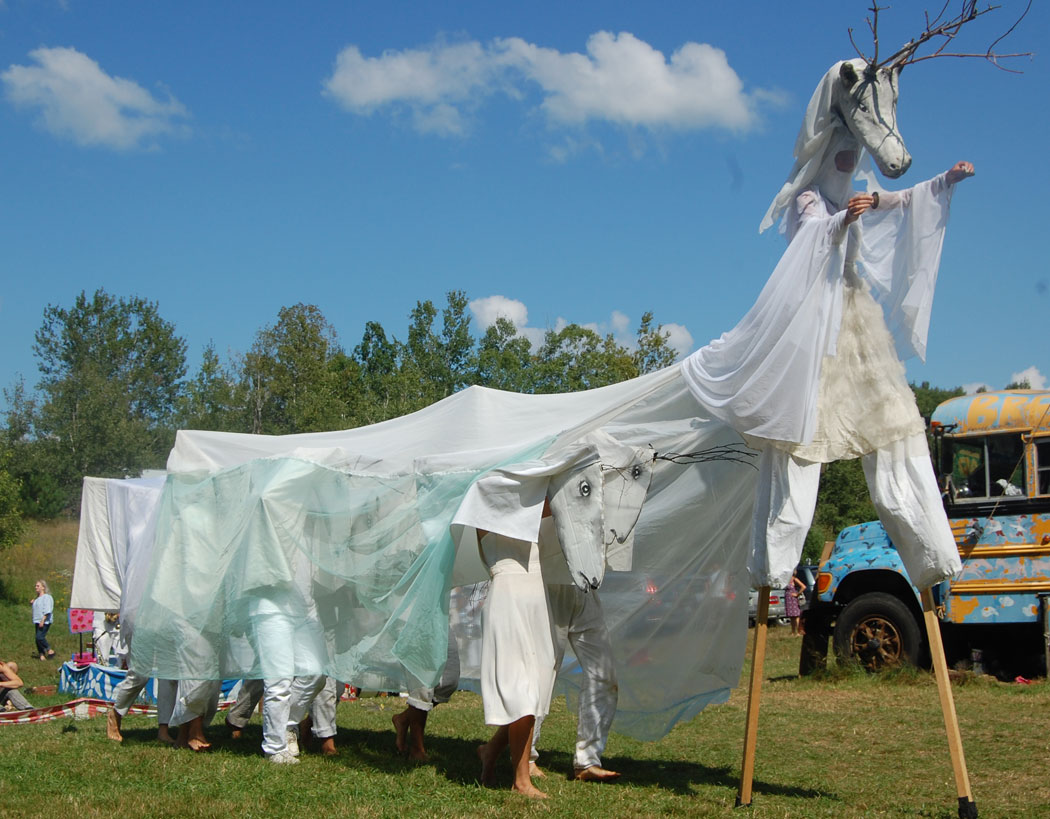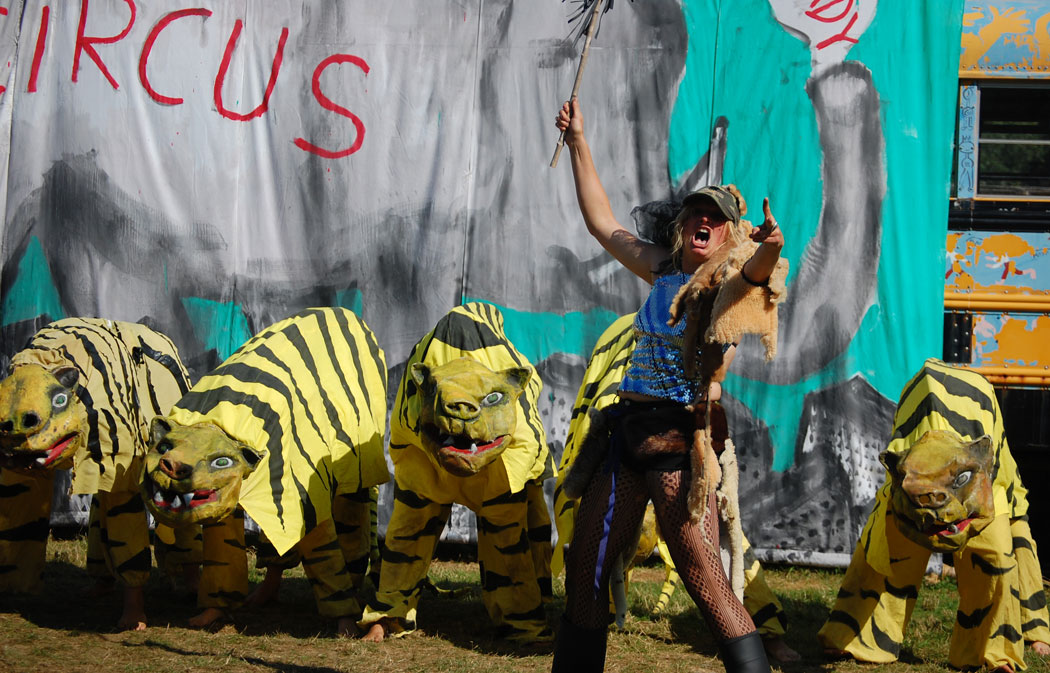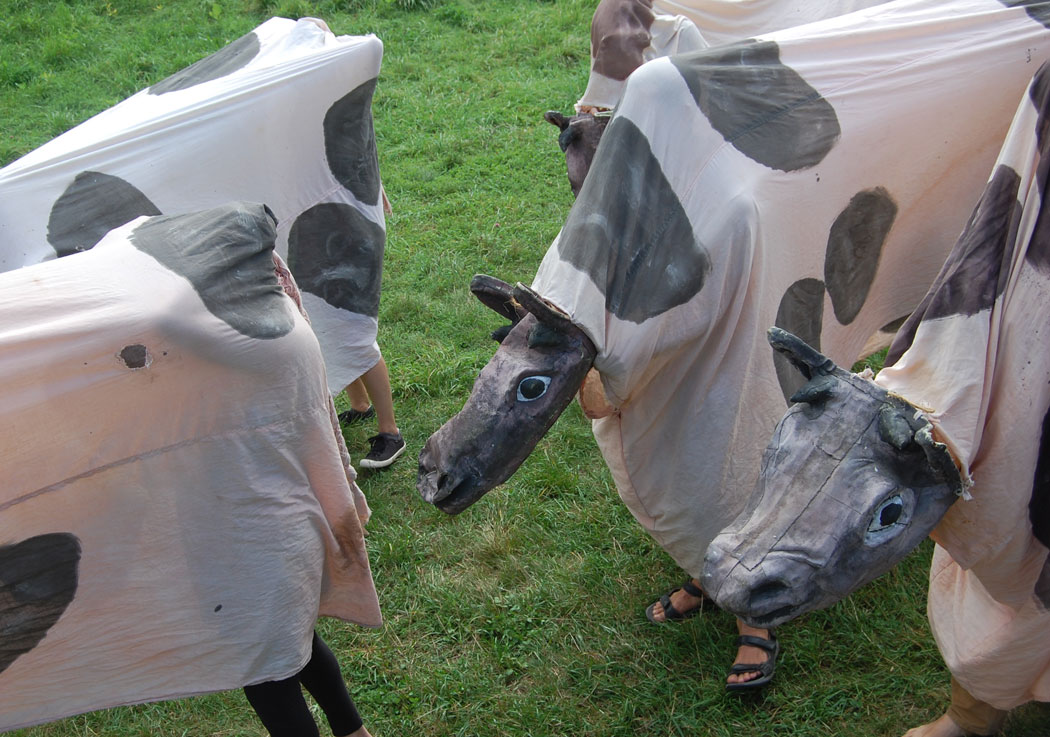 This article was originally published on August 28, 2014.