Photos: Best Kissers And Other Amazing Dog Tricks At Pooch-A-Palooza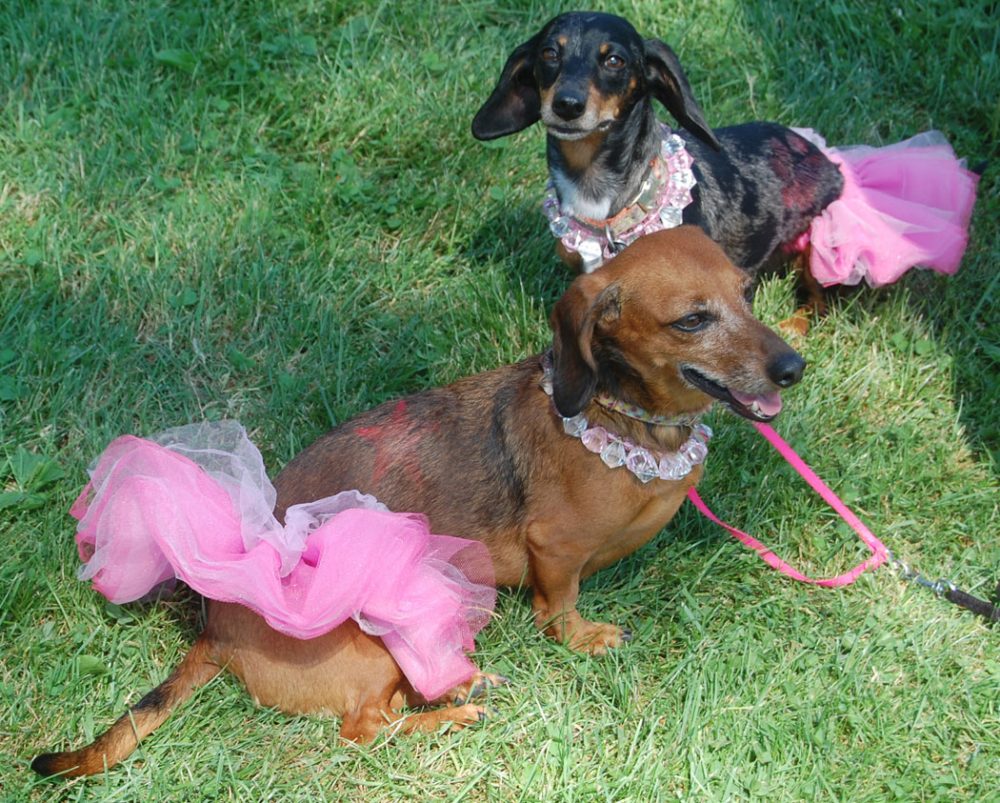 This article is more than 7 years old.
Dog owners, says Patricia Sins, "They can be from any walk of life, they can be from any socioeconomic background, it's a universal passion that people can share."
That shared passion for dogs is at the heart of Pooch-A-Palooza, a festival of all things canine organized by Sins's firm On the Avenue Marketing of Waltham.
"Two and a half years ago I got a dog for the first time. I was not a dog person. I didn't grow up with a dog," Sins says. But one day her young son was playing with a Norwich terrier and "he came out of his shell" and she decided her family needed that dog.
From there, she dreamed up the first Pooch-A-Palooza, which debuted last year in Canton. Hundreds of dogs and owners showed up for the second edition at the Topsfield Fairgrounds this past weekend, Sept. 6 and 7. Sins says part of the proceeds benefits Paws New England.
The festival offered doggie contests, a mini golf hole, a fishing game, agility areas, performing dogs, dog grooming, a chance to have your photo taken with your dog on the throne of the Pooch Palace, and "Pooch Park" with "what we're calling the world's largest dog bowl."
Greg Cook is co-founder of WBUR's ARTery. Share your shaggy dog tales with him on Twitter @AestheticResear and Facebook.

This article was originally published on September 08, 2014.