Cute Alert: Photos Of Colobus Monkey Born At Stone Zoo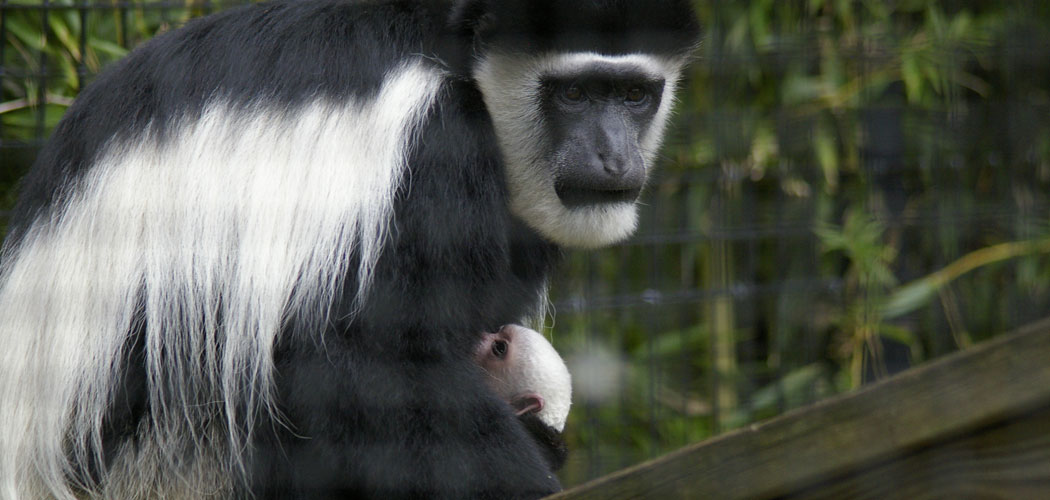 This article is more than 7 years old.
An Eastern black-and-white colobus monkey, born at the Stone Zoo on Sept. 10 to Mahale (mother), age 13, and Isoke (father), age 8, made its exhibit debut at the Stoneham institution this past weekend.
"As with any birth, we are closely monitoring the mother and baby. The baby has been observed nursing and is holding on tightly to its mother, which are both positive signs," John Linehan, Zoo New England President and CEO, said in a prepared statement. "Visitors are sure to delight in watching this baby grow up and interact with its two siblings born at Stone Zoo last year."
Eastern black-and-white colobus monkeys are native to the forests of equatorial Africa, the zoo reports. Newborn colobus are completely white and develop their distinctive black and white coloration around their first birthday. These animals live in territorial groups based upon a single male with a number of females and their offspring. Arboreal and diurnal, they spend most of the day foraging and sleeping in trees.
This article was originally published on September 17, 2014.