Wynn Gets Nod For Lucrative Boston Area Casino
04:35
Play
This article is more than 6 years old.
Wynn Resorts wanted to bring a little bit of Las Vegas to Everett. It proposed a five-star resort on the site of a former chemical plant on the banks of the Mystic River.
And on Tuesday, Wynn Resorts won the competition for the sole casino license in Greater Boston. The Massachusetts Gaming Commission voted 3-1 to approve Wynn's casino in Everett over the one proposed by Mohegan Sun for Suffolk Downs in Revere.
Everett Mayor Carlo DeMaria Jr. says he's excited, and that winning the bid will change the landscape of his city.
"It's just going to be a big snowball getting bigger and bigger coming down the mountain, that's what I see," DeMaria said. "You won't recognize the city of Everett hopefully in 10 years. It'll definitely change. We'll no longer be the butt end of the city of Boston, but we'll be the entrance to the city of Everett."
The state gaming commissioners — at least a majority of them — said that the Wynn casino would have a better economic impact for Massachusetts than the one Mohegan Sun offered to build in Revere. They liked the Everett casino better because Wynn promised to pay workers more and create more jobs. The commissioners also seemed swayed that the global gambling company is better positioned to draw high-rollers from abroad than Connecticut-based Mohegan, which might be more likely to cater to the local population.
But for all the talk of overall economic gains, the commission's decision faces Revere with immediate losses. Mohegan's failed casino bid was paired with Suffolk Downs. The horse racetrack's chief operating officer, Chip Tuttle, said it's impossible to survive after losing the competition.
"We are going to meet with our employees and the horsemen over the next couple of days and look at how we wind down operations in an orderly way," Tuttle said.
That could amount to hundreds of employees out of work. They've been promised jobs at Everett's casino, but it won't be built for years. Many years, fears James McHugh, the lone gambling commissioner who voted for Mohegan's casino bid. He says Wynn's relatively worse relations with surrounding communities and a pending environmental cleanup mean the project may take longer getting off the ground, lowering its value.
"Ultimately, I have a great concern about whether this project can muster the kind of collaborative energy it needs to move forward," McHugh said.
"Ultimately, I have a great concern about whether this project can muster the kind of collaborative energy it needs to move forward."

James McHugh, the commissioner who voted for Mohegan Sun's bid
Even so, McHugh was key in pressuring Wynn Resorts to pay more to the city of Boston, which is concerned over traffic impacts on Sullivan Square in Charlestown, which borders the Everett site. In response, Wynn agreed to raise its payments to up to $76 million over 15 years. But that was cold comfort to Mitchell Etess, the CEO of Mohegan Tribal Gaming Authority, who had the clear support of Boston Mayor Marty Walsh for a casino in Revere.
"We worked collaboratively. We had surrounding community agreements. We had host community agreements. And we worked very well," Etess said. "We're very proud of what we've done here. We're very happy with the way we worked with everybody and wish it would have come out differently."
Wynn Resorts executive Robert DeSalvio says his company is looking forward to working with Everett officials to build the $1.6 billion development.
"It's a tremendous investment on behalf of the company," DeSalvio said. "We certainly understand the responsibility that we have to our shareholders. And we look forward to moving forward on this incredible project."
Revere Mayor Dan Rizzo, who'd hoped for a casino in his city, said he's disappointed, but respects the decision of the gambling commissioners.
"They decided in this case to go risky versus safe," Rizzo said. "I hope for the sake of the commonwealth and for all those jobs that we're going to be losing that that choice bodes well for everybody."
It is, however, still up to everybody. No casino will get off the ground, in Everett or anywhere else in the commonwealth, if Massachusetts voters decide to repeal the state gambling law in a measure on the November ballot.
But if they don't repeal the law, Everett is on track to get a casino, and Revere can only watch.
This segment aired on September 17, 2014.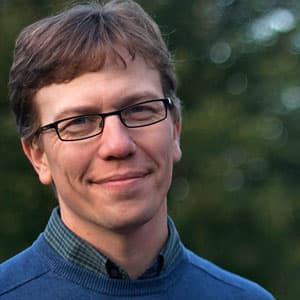 Curt Nickisch Business & Technology Reporter
Curt Nickisch was formerly WBUR's business and technology reporter.