WBUR Political Analysts Talk Current Close Margin Between Coakley, Baker
05:32
Play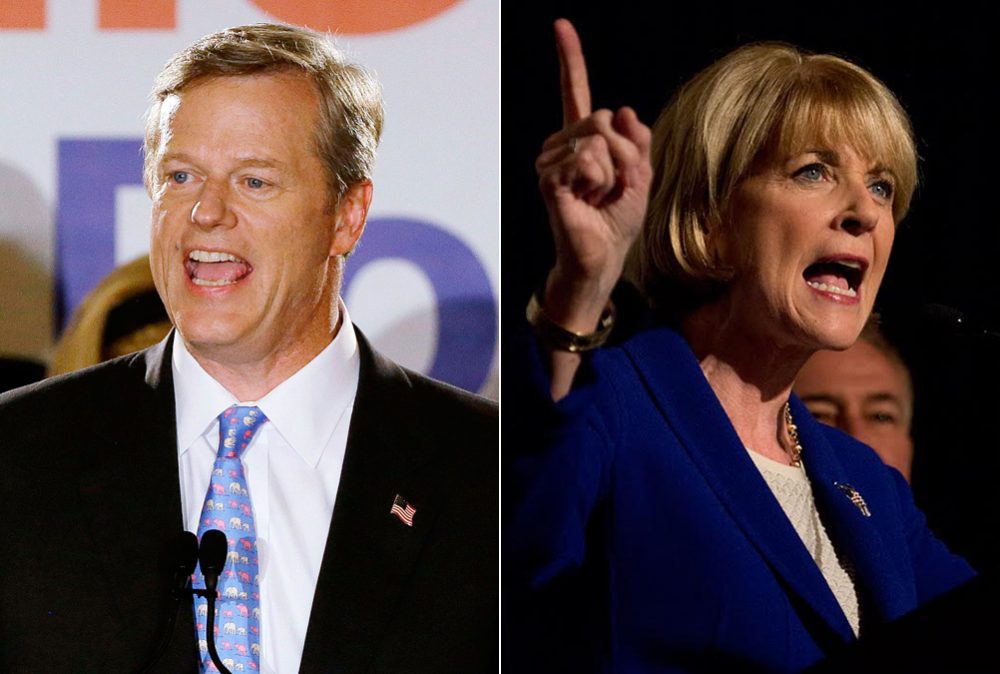 This article is more than 7 years old.
We're nearing the end of the first full week of the general election campaign and one of the races sure to heat up between now and November: the bid for Massachusetts governor.
Democratic candidate Attorney General Martha Coakley is fortifying support within her own party, while her Republican challenger, Charlie Baker, seeks to redeem his 2010 loss for the corner office.
It's a close race at this point. According to the latest WBUR Poll Vault tracking poll, Coakley has the edge, up 7 points over Baker, a margin that remains pretty much in line with WBUR's polling before the primary.
WBUR political analysts Republican Todd Domke and Democrat Dan Payne join Morning Edition to delve into the details of the gubernatorial race.
This segment aired on September 18, 2014.