Green Spaces Breathe Life Into Filmmaker; Now You Get A Shot, Too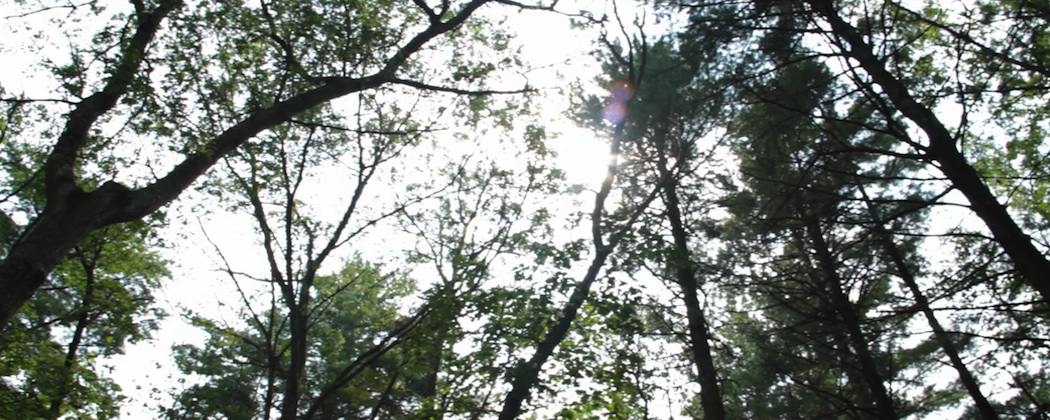 This article is more than 7 years old.
Filmmaker and Emerson College professor Paul Turano wants to connect with as many as 1,000 fellow green space wanderers. That could be you, especially if you're drawn to Boston's area parks, preserves, conservancies and greenways.
On Sept. 20 at 7 p.m. and Sept. 21 at 3 p.m. at the ICA, Turano will premiere his latest documentary project, "Wander, Wonder, Wilderness." The events start with a 58-minute essay film he created out of a need to find "an antidote" to the "de-natured" realities of city living. After, he'll explain how viewers can take part in the project's next phase, transforming it into what Turano calls a "living documentary."
The film portion of this multi-phase, multi-disciplinary project visits many familiar and some unfamiliar green destinations such as Boston Common, World's End and Walden Pond. (This viewer took great pleasure in testing myself on places I did and didn't recognize.) Imagery ranges from pastoral wide shots to slightly abstracted urban landscapes, made especially transportive in timelapse, while Turano narrates with ruminative personal observations and occasional historical context.
He and his team collected hours of audio interviews on-site and those voices can also be heard. One woman laments, "It's hard to understand consequences when you're creating something that's just meant to be good."
Over a shot of the TD Garden sign Turano observes, "We cling to the names that give them new connotations; we call something a garden when it is really a fallow field." And while a man practices fly-fishing techniques in the middle of a burned-up section of the Rose Kennedy Greenway, he says, "Some of us even project fantasies over the landscape." Both moments capture sorrow and a kind of absurd human optimism, a duality that weighs heavily on Turano.
"Being wrapped up in the progress of technology, consumerism and capitalism can feel really bleak," he acknowledged in an interview. He referred to "Wander" as a counterpoint to an even darker past film, "This is a Film About Mars." This time around he's attempting to honor the solace he finds and thinks others can find in nature, with even simple gestures like taking the last leg of a commute home by foot through the Arnold Arboretum instead of by bus.
That's where wanderers, or anyone with a smartphone and a penchant for sharing experiences via social networking platforms, come in. They'll help with the project's next phase, the beta testing of an iPhone app that invites public response to why and how natural spaces offer a sense of restoration or recharge.
The project has already gathered dozens of images from an open call on Instagram (#wanderurbanwilds), many from school-age students in Boston. Data gathered from the beta iPhone app beta will be analyzed, aggregated and displayed online, then fine-tuned for a wide release app in 2015. Turano envisions mapping the data by location so that visitors to Spectacle Island, for instance, can see all that previous visitors had to say ("either through image, sound, or text") about their time there. Nonprofit partner organizations are helping his team develop creative prompts made accessible by the app.
Hosting interactive components is an increasingly popular method for reaching documentary film audiences. The dynamic tools of "interactive documentary," "transmedia" or "participatory documentary"—the terminology is obviously up for grabs—can give viewers the chance to interact directly with a story or the chance to dialogue with others, often for a social purpose or cause.
Major film festivals such as Tribeca are dedicating more and more resources to supporting this new frontier of media. On the local level, Emerson graduate Elaine McMillion garnered attention for her interactive documentary, "Hollow," about the population and economic decline of McDowell County, West Virginia. (All members of Turano's team also have Emerson ties.) And _docubase, a project of MIT's Open Documentary Lab, is actively cataloging this burgeoning field.
But not all of these new media endeavors hope to reconcile Nature Deficit Disorder with its foremost nemesis: small screen technology. That's where Turano has his work cut out for him. "As a filmmaker, you spend a lot of time in front of machines," he said. When asked if he felt nature's peace while sitting in a dark room editing its footage, he said, "I found it to be retroactively insightful, like a time capsule [and would think], 'I shot this when this was going on in my life.'" And yes, he added, "I did find that looking at Spectacle Island Beach [in the winter] could be very therapeutic."
Erin Trahan edits The Independent and is teaching an adult education course for Montserrat College of Art that will travel to Montreal's RIDM Film Festival this November.