Let's Dance To Tennessee Williams And Friends In Provincetown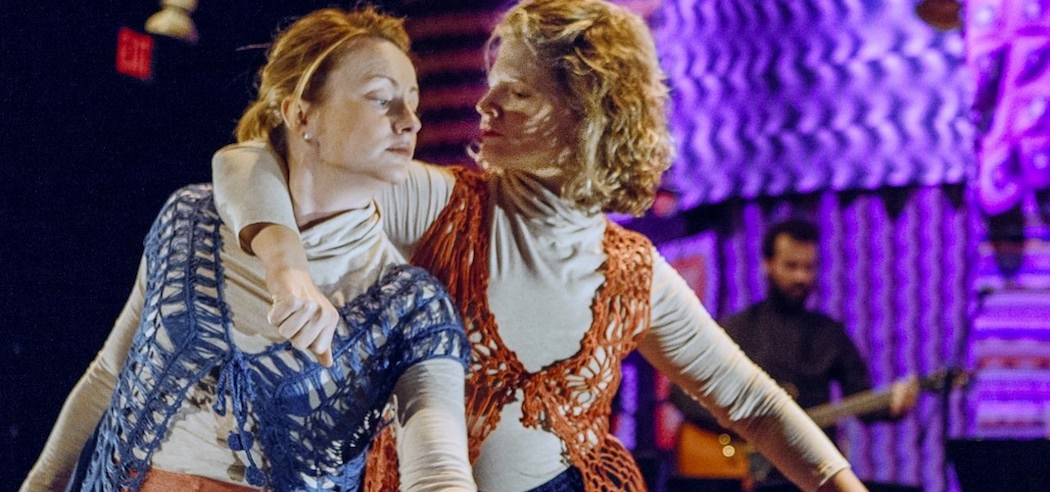 This article is more than 7 years old.
For a man who often used isolation and loneliness as his themes, Tennessee Williams had many friends. Some of the great American playwright's friendships were "bruising relationships," to quote Williams' most recent biographer, John Lahr. However, these connections and others shaped Williams' art and created both joy and turmoil in his private life.
The word "friends" takes on a very specific meaning at the 2014 Provincetown Tennessee Williams Theater Festival, held Sept. 25-28 in locales around the coastal community. This year's theme is "A Circle of Friends," and highlights plays Williams wrote in which friendships played a pivotal role, as well as plays written by some fellow travelers who were major artists themselves.
"What I mean by 'friends' is a group of playwrights he respected as his peers, and with whom he was friendly," says David Kaplan, cofounder and curator of the festival. "Because he had certain things in common with them and they hung out together. That's different from his collection of social friends. That's different from his colleagues in the business."
These other artists include Carson McCullers, Yukio Mishima, Jane Bowles and William Inge. Their works are also featured in this year's festival.
Williams once said, "I have only one major theme for my work, which is the destructive impact of society on the nonconformist individual." These other artists included in this year's festival each suffered, to some degree, as Williams had.
"With these particular friends, there was camaraderie in pain," Kaplan says.
The festival, now in its ninth year, takes place each September in Provincetown, where Williams spent his summers in the 1940s, living, loving and writing. During this time, the playwright worked on "The Glass Menagerie" and "A Streetcar Named Desire,"  reportedly on a borrowed typewriter.
In previous years, the unique settings for the plays have added both novelty and a little quirkiness, without ever compromising the professionalism of the acting and directing. One play will be staged at Provincetown Town Hall under the grand chandelier, while others will be held in a school auditorium, various hotels, and at a local inn and lounge.
The timing of this year's festival coincides with the publication of Lahr's biography, "Tennessee Williams: Mad Pilgrimage of the Flesh." The book is garnering stellar reviews. Lahr will be featured at this year's festival in conversation with Williams authority and editor, Thomas Keith.
Despite this year's theme, it's hard to imagine that the more felicitous aspects of friendship will be the overriding topic at this give and take, especially in light of the astonishing quote from a young Williams featured in the preface of Lahr's book: "The real fact is that no one means a great deal to me. I'm gregarious and like to be around people, but almost anybody will do … I prefer people who can help me in some way or another, and most of my friendships are accidental."
Ouch! How will this work within the frame of this year's festival? Fine, most likely. It's no secret that Williams was a complex character, and that there's no doubt there will be plenty of dishing done regarding his relationships, good and bad. Lahr's book illustrates one when in 1971, the playwright dispatched his longtime agent and friend of three decades, Audrey Wood, in a moment of drug-addled rage, hysterically telling her, "And you, you B---, you've been against me from the beginning. I'm through with you. You're fired!"
Wood was among the first to spot Williams' talent, helped him earn a Rockefeller Grant, agreed to be his agent and shepherded his greatest works onto the stage. As Lahr writes, "No playwright-agent relationship in American theater history had had a longer or more glorious story than Williams' partnership with Wood." So much for old friends.
Lahr promises the discussion will cover stories like this and much more, including Williams' many triumphs.
"I expect it to be a general conversation," Lahr says by phone from his home in London. He and Keith are old friends who have attended many plays together and enjoyed nothing more than a spirited discussion about all things dramatic. "I suspect it will be wide ranging. We could spend hours arguing about plays and interpretations."
Lahr's new biography will provide great fodder for the session. As the senior drama critic at "The New Yorker" with 20 previous books to his credit, Lahr has spent a dozen years on the project.
"What I'm trying to do is put Williams as a persona and as a playwright in the context of his time, and show how the plays reflect the man and the ways in which the man is in the plays," Lahr says. (Lahr will also be a guest on WBUR's "On Point Sept. 25)"
The rest of the four days of theater and dance will develop the friendship theme through Williams' work and in those of his peers. Kaplan says the playwright often treats friendship with a touch of humor.
"Williams always folds laughter into his plays, often ironic laughter," Kaplan says. "In his plays about friendship that our audiences will see this season, 'Period of Adjustment' and 'A Lovely Sunday for Creve Coeur,' the laughter is overt and happily life affirming.
"Period of Adjustment" depicts a Christmas Eve that brings together two couples at different stages of life. It comes to the festival via the Wellfleet Harbor Actors Theater. "A Lovely Sunday for Creve Coeur," a production from Minnesota's Gremlin Theatre, tells the story of a group of older women living together in a St. Louis apartment. The story goes that it was the inspiration for the television series, "The Golden Girls."
Other works in this year's festival by the man himself include "Vieux Carré," a play about a young writer who moves into a French Quarter boarding house and finds himself surrounded by a lonely landlady and a cast of eccentric characters. The production is by KNOW Theatre out of Binghamton, N.Y., which first produced the play last year.
"I Wish You'd Keep Still," a dance presentation based on two of the playwright's one-act plays, will feature the choreography of Carson Efird and others, with original music by Joe Westerlund. The presentation blends text and movement to depict the silencing of female desire.
These next entries for this year's festival are written by Williams' friends.
Boston's New Urban Theatre Laboratory presents "The Member of the Wedding" by Carson McCullers. Kaplan says Williams was "at the table when she wrote it." The play deals with the relationship between a young tomboy and a black housekeeper.
Meanwhile, Jane Bowles' "In the Summer House," a piece Williams spoke admiringly about, is also part of this year's festival. It's a classic "did she slip or was she pushed" mystery directed by Kaplan.
Yukio Mishima's "The Lady Aoi" will be performed with puppets by the Abrahamse-Meyer Company from South Africa. The playwright met Mishima on the street in 1957 and the two connected almost immediately; Williams even cited the Japanese writer's play as inspiration for some of his own work, notably "The Milk Train Doesn't Stop Here Anymore." "The Lady Aoi" is a modern version of a play that dates to thousands of years ago.
Lastly, four short, recently published plays by William Inge have been put together for a performance titled "An Otherwise Hopeless Evening." Williams helped launch Inge's career and the two men had much in common, leading to the idea for this dramatic "mashup." This performance features an ensemble of men depicting different versions of unrequited love.
The takeaway from this year's festival, Kaplan says, is that Williams and his peers shared very special relationships, which were based on trust, dedication to art and often required a generous amount of acceptance.
"These particular friendships don't slide into love, they have integrity of their own," Kaplan says. "They really are something in and of themselves. They're not an incomplete step toward something else. And they always have to do with his larger theme, which is that what really good friends do is accept each other's fantasies."
More from John Winters is at johnjwinters.com.