Walsh Names Chicagoan To Be Boston's Arts Czar
This article is more than 8 years old.
Updated 9/23 at 6:15 p.m.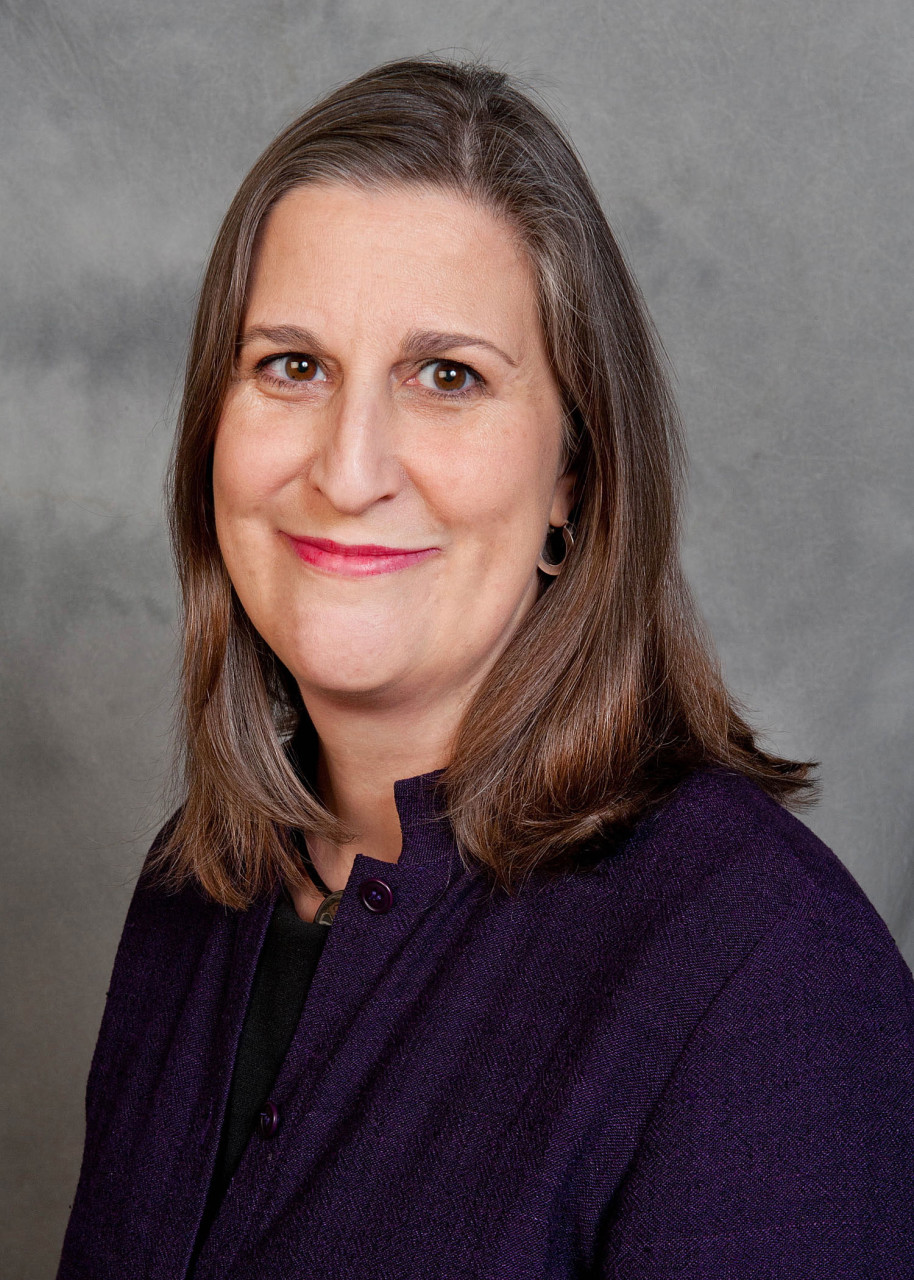 Fulfilling one of his campaign pledges to foster the arts in Boston, Mayor Martin Walsh announced Tuesday that he has hired Julie Burros to be the city's chief of arts and culture — or "Arts Czar." The newly created position raises the clout of culture in city government by making the department's leader one of the mayor's 11 cabinet-level advisers for the first time in some two decades.
Burros, who is expected to begin work here in December, has been director of cultural planning for the city of Chicago's Department of Cultural Affairs and Special Events for more than 15 years.
"I've said from day one that I want to elevate Boston's arts and culture profile," Walsh said in a prepared statement. "During the campaign, I often heard about the need for the arts to be more integrated into the lives of residents and visitors. Julie will bring a fresh perspective and a strong foundation of expertise to envision Boston's cultural future and execute a master plan for the arts."
"The mayor's first goal for me is to do a cultural plan for Boston," Burros says. This would be a continuation of her "instrumental" role in developing and implementing the 2012 Chicago Cultural Plan (in the words of her current boss, Michelle Boone, commissioner of the Chicago Department of Cultural Affairs and Special Events). "That's going to be what I get started on right away."
"Together city government and the arts community and the people of Boston are going to develop the goals that really help implement the vision for the arts for the city," Burros says.
The Chicago Cultural Plan
Chicago's Cultural Plan has been widely praised for its effort to make Chicago a global cultural destination as well as how community meetings were held to help develop the goals.
Last November, the Massachusetts arts advocacy group MassCreative said Walsh "could learn a lot by following the blueprint set by Chicago Mayor Rahm Emanuel," in particular noting Chicago leaders' announcement that a year after adopting the cultural plan "roughly half of the 241 initiatives in the detailed plan have already been addressed or implemented." The Chicago Reader newspaper, though, called these accomplishments "window dressing" because many initiatives checked off -- cultural grants, Chicago Restaurant Week, a library reading program for children -- were already happening in a similar version before the plan went into action.
"The cultural plan was really envisioned as building on the arts community that was already there and moving it forward," Burros says.
For example, she notes, "A couple months into our Cultural Plan public process we were noticing that at every single public meeting the number one issue that people literally voted on was arts education."
Meanwhile, a new arts education advocacy group was arising and new leadership was put in place in the Chicago Public Schools Arts Education Office.
"For us it was an early win of the Cultural Plan," Burros says. "That right as we issued the Cultural Plan that CPS was stepping up to say, 'Oh, we're going to do an arts ed plan.' Of course, we claimed that as an early win and it's built on the ingredients that had come many years before, but the public process of the Cultural Plan provided the platform to pull together all these ingredients and the push it to whole 'nother level and formalize it and help make it a reality. It's a good illustration of just the process of creating a plan helps to crystallize and pull together and elevate things that emerge as a priority for the city."
Finding Funding
But how much can Burros accomplish here with a city arts budget that ranks low among peer communities across the country?
The budget for Office of Arts & Culture in Seattle, which has roughly the same population as Boston, was $7.4 million in 2012. In Boston, Burros will oversee a staff of nine housed within the Boston Arts Commission and the Boston Cultural Council, with a budget of $1.3 million.
The city's job listing called for the Boston arts chief to build "a budget rivaling those of comparable cities." The Walsh administration's idea is for new fundraising to be a significant part of filling that gap.
That $1.3 million this fiscal year is up somewhat from the last fiscal year of the Thomas Menino administration. It's hard to parse the numbers because of Walsh's rearrangement of departments, but Melina Schuler, a senior media liaison for Walsh, says the budgets for the Department of Arts and Culture and the Department of Tourism, Sports and Entertainment total $2.2 million for the current fiscal year, up from $1.9 million for the Office of Arts, Tourism and Special Events last fiscal year. (Note: Tourism is now under the city's Department of Economic Development, and funding for the Boston Public Library system, which is under the Department of Arts and Culture, is not included in either of these numbers, she says.)
Permitting
A frequent complaint among those trying to put on arts events or launch venues in Boston is a confusing, expensive and discouraging permitting process.
The Walsh administration touts Burros' current work as "a liaison between the arts community and regulatory city departments resolving issues with zoning, licensing, permitting, and building codes."
"What we found often was that there weren't even the right categories for what the creative community wanted to do," Burros says. About a decade ago, she says, Chicago rewrote its zoning and licensing for theaters so that theaters of different sizes — from storefront blackboxes to major downtown venues -- were size specific, rather than the previous regulations which treated them all the same. Chicago is presently working on developing new regulations for public art in the public way, she says.
Public Art
Boston has frequently been criticized for a dowdy approach to public art -- heavy with bronze monuments (though the Boston Arts Commission has been working on projects to shift that image).
"What we've found is that the more modern sustainable modern approach would be to do temporary public art," Burros says. "And I know that Boston is starting to do some temporary public art projects."
Burros pointed to temporary sculpture installations that Chicago has put on in its 10-year-old downtown Millennium Park. While it has landmark long-term sculptures, like Anish Kapoor's landmark "Cloud Gate" (nicknamed "The Bean") and Jaume Plensa's "Crown Fountain," the city has also temporarily presented Plensa sculptures of heads there this summer and Jun Kaneko ceramics there last summer.
"It's really fun for people to go back to the same place year after year and find something completely new and fresh and exciting," Burros says.
A New Administration
Burros grew up in suburban Chicago, but has a brother living in Springfield and family elsewhere on the East Coast.
"I spent a summer in Boston a million years ago," she says, "in 1988, and really loved the walkability, the urban fabric and the history. The built environment is just really beautiful and so appealing to me."
She did her undergraduate studies at the University of Chicago, majoring in sociology, and her graduate work at Columbia University's Graduate School of Architecture, Planning and Preservation in New York, with a focus on planning for the built environment.
"Architecture is a huge passion of mine," Burros says. In Chicago, for years she's given public tours of the city's public art, historic skyscrapers, and locations where movies have been filmed.
Other major Chicago civic projects that Burros has been involved in are the 2009 Burnham Plan Centennial Pavilions in Millennium Park and the Chicago Cultural Landscape survey of 2002.
She says she's looking forward to coming to Boston at a moment of transition. "The biggest thing is the excitement and the energy that a new administration brings," Burros says. "I've lived through that here. And it's extremely energizing."
Greg Cook is co-founder of WBUR's ARTery. Tell him what your goals are for Boston's new arts and culture chief via Twitter @AestheticResear and the Facebook.
This article was originally published on September 23, 2014.