How Mass. Seeks To Deal With Problem Gambling
Resume
Even without casinos, gambling is big business in Massachusetts. The Lottery took in a record $4.8 billion last year — the equivalent of about $775 for every state resident.
That's good news for municipalities, which receive 30 percent of lottery revenues not paid out to winners. But there's a dark side to gambling that's expected to grow if casinos arrive: Already, it's estimated there are somewhere between 40,000 and 80,000 compulsive gamblers in Massachusetts.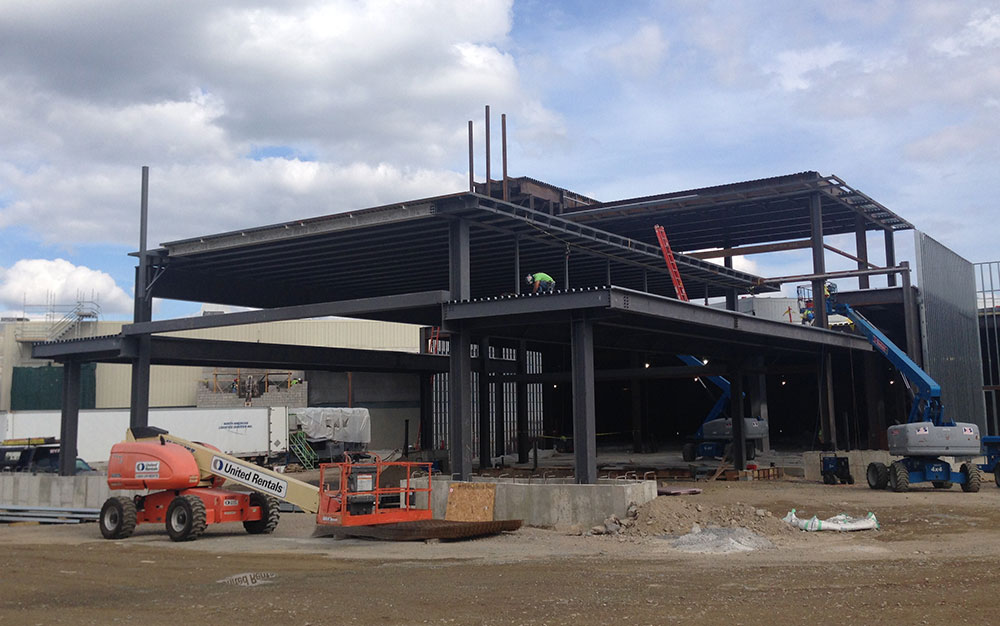 State regulators must develop plans to fight compulsive gambling. But first, they're trying to understand it.
Penn National Gaming is betting big bucks — $225 million — that Massachusetts voters will defeat an effort to repeal casino gaming in the state. Construction of its Plainridge Park Casino is going ahead as planned for a June opening. There'd be 1,250 slot machines, live harness racing and 500 new permanent jobs.
Down the road at the Plainville Senior Center, residents give the project a thumbs up. Anthony DiRey is 83, a retired school teacher and a resident of Plainville. Occasionally, he travels the 18 miles to Twin River Casino in Rhode Island to play the slots.
"I like to sit down and punch the button," he says, laughing. "Hey, I lose money, and I don't have a gambling problem. But I lose money. I don't always win. So what the hell. I turn around and figure, hey, I'm having fun, that's what it's all about for me."
But state gaming regulators think that for between 1 and 3 percent of Massachusetts residents, gambling isn't a pleasure, it's a problem. And it gets bigger the closer you get to a casino. Within 10 miles the percentage of problem gamblers goes up 50 percent, and inside a casino, estimates are that anywhere from 4 to 20 percent of bettors are compulsive gamblers. But just how many is anybody's guess.
And Massachusetts Gaming Commission Chairman Steve Crosby wishes someone would figure it out.
"There's been no detailed, really reliable research to give us hard numbers. There's just these estimates," he says.
Despite written records going back 6,000 years recommending gambling be taxed and controlled, there are few scientific studies investigating gambling, Crosby says. The most recent national study was done 15 years ago. That's why he and half a dozen state and local officials have come to Plainville's senior center. It's the last of three community listening sessions to help determine how a huge, new pot of money will be spent to address the issues associated with compulsive gambling. But at the senior center there's not much interest; just four people participate.
Right now, despite the tremendous success of the state Lottery, Massachusetts spends just $1.5 million a year studying gambling. The state's new expanded gaming law calls for the creation of a Public Health Trust Fund — research money paid for by casinos to the tune of $15 to $20 million a year, Crosby says.
"That's part of what's remarkable about this law," he says. "There is a mandate to do really in-depth research, and there isn't very much in the whole world."
Most of the new research will be conducted at the University of Massachusetts Amherst.
"In Massachusetts, we have probably what would be considered the most aggressive research agenda that has been introduced to date," says Mark Vander Linden, the director of research and problem gambling with the state's gaming commission.
"There's so little dollars that go towards researching this issue," he adds. "And that, in large part, is due because it's handled on a state by state basis."
The $15 to 20 million a year from Massachusetts' trust fund will almost double what's now spent to study gambling in the entire country.
"The fact that we have these resources that we can actually do additional prevention, intervention, treatment, recovery support activities is huge because it's for gambling in general and related issues," says Steven Keel, director of problem gambling services at the state's Department of Public Health.
Issues that include domestic violence, crime, child and substance abuse, depression and suicide — all unintended but anticipated consequences of gambling that the Public Health Trust Fund hopes to investigate and, if possible, mitigate.
This article was originally published on September 26, 2014.
This segment aired on September 26, 2014.