Atul Gawande Asks: How Do We Want To Die?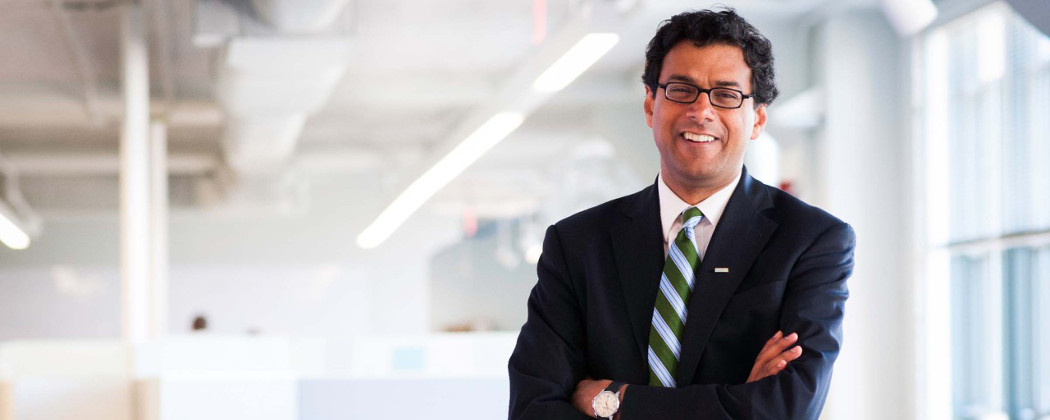 This article is more than 7 years old.
Modern medicine is a secular miracle. It enables us to sustain our lives and extend our lifespans in ways our forebears could never have imagined. But for one segment of the population, this has come at a high price.
As old age has been transformed by medical technology, elderly citizens are often robbed of a humane end to their lives—living their final months in clinical settings, spending more time with professional caregivers than with loved ones.
This is a great challenge for contemporary society: How do we create safe and meaningful final years? Ultimately, how do we want to die?
In "Being Mortal: Medicine and What Matters in the End," Atul Gawande addresses these questions with thoughtful originality, the same fresh thinking that underpins his New Yorker articles and previous books — notably, "The Checklist Manifesto: How to Get Things Right." Smart and compassionate, "Being Mortal" is a masterwork that will inspire new, and markedly better, views of the end of life.
Gawande, a general surgeon at Brigham and Women's Hospital and professor at Harvard Medical School and the Harvard School of Public Health, makes a strong case that medical technology "has rendered obsolete centuries of experience, tradition and language about our mortality."
---
The Harvard Book Store is hosting Atul Gawande at the First Parish Church in Cambridge on Thursday.

---
This view of old age as "a medical experience" is a recent, and very American, phenomenon. Until 1945, most elderly citizens died at home, although, before Social Security, the unfortunate who had no money or family died in poorhouses with appalling surroundings. By the mid-1950s, hospitals, bolstered by government funding, constructed separate wings for older, more long-term patients. These were the first "nursing" homes. Nursing homes expanded in the 1960s, underwritten by the new Medicare. By the 1980s, most senior citizens spent their final days in some kind of care facility, living, as Gawande describes, "a life designed to be safe but empty of anything they [cared] about."
But the 1980s were also a turning point in senior living. In 1983, Keren Brown Wilson, now a gerontology professor at Portland State University's Institute on Aging, created the first Assisted Living Home. The key word for her was home—a place where seniors could get assistance in daily activities, while maintaining a quality of life by having their own apartments. But today, with ever more safety and medical mandates, the price tag for assisted living facilities is out of reach for many families.
Further highlighting the difficult choices faced by today's families, Gawande does not romanticize having an elderly parent live with adult children. In our hyper-medical culture, the "burdens for today's [family] caregiver have actually increased from what they would have been a century ago." An adult child, often still raising her own family, must monitor a vast array of prescriptions; drive to endless doctor, specialist and lab appointments; cook separate meals for restricted diets.
"Being Mortal" chronicles nursing home successes, like that of Dr. Bill Thomas, who created an entirely new social structure in nursing homes to combat what he calls the "Three Plagues" of nursing home life: "boredom, loneliness, helplessness." There are profiles of senior communities that offer innovative options for independent and assisted living, including Newbridge on the Charles in Dedham, Orchard Cove in Canton and Beacon Hill Villages in Boston. (Full disclosure: I have given lectures/presentations at Newbridge and Orchard Cove.)
In varied narratives by hospice workers, geriatric doctors and nurses, senior citizens and their adult kids, a common theme emerges. Your priorities change as you approach the end of your life; "your focus shifts to the here and now, to everyday pleasures and the people closest to you." But the primary focus of general medicine is to prolong life. For elderly patients, this usually means "treatments that addle [their] brains and sap [their] bodies for a sliver's chance of benefit."
Gawande advocates giving the elderly more freedom to accept or refuse certain medical treatments. He speaks not only as a doctor, but as a son. With laudable candor, Gawande shares his own journey of discussions and difficult decisions with his parents toward the end of his father's life. These are the conversations he correctly notes we all need to have with doctors and with our loved ones, the conversations that fear-mongers have labeled "death panels" — as if not discussing death means we can avoid it.
Perhaps surprisingly, geriatric doctors and hospice social workers have found that refusing extreme medical procedures does not mean refusing life. Unlike a 30-something patient with one fixable problem, an elderly patient has a spectrum of problems that cannot be fixed, only managed. Making small but key changes, like simplifying medications, controlling arthritis, ensuring good meals and maintaining social connections, can be more effective in prolonging life than some extreme medical measures.
"Being Mortal" is a valuable work, and a timely one. By 2044, there will be as many people in the world who are over 80 as there are under 50. Gawande reflects that, "It is not death that the very old fear ….  It is what happens short of death — losing their hearing, their memory, their best friends, their way of life."  These are what matter in the end.
Carol Iaciofano Aucoin Book Critic
Carol Iaciofano Aucoin has contributed book reviews, essays and poetry to publications including The ARTery, the Boston Globe and Calyx.