Baker, Coakley Spar In Boston Chamber Forum
03:48
Play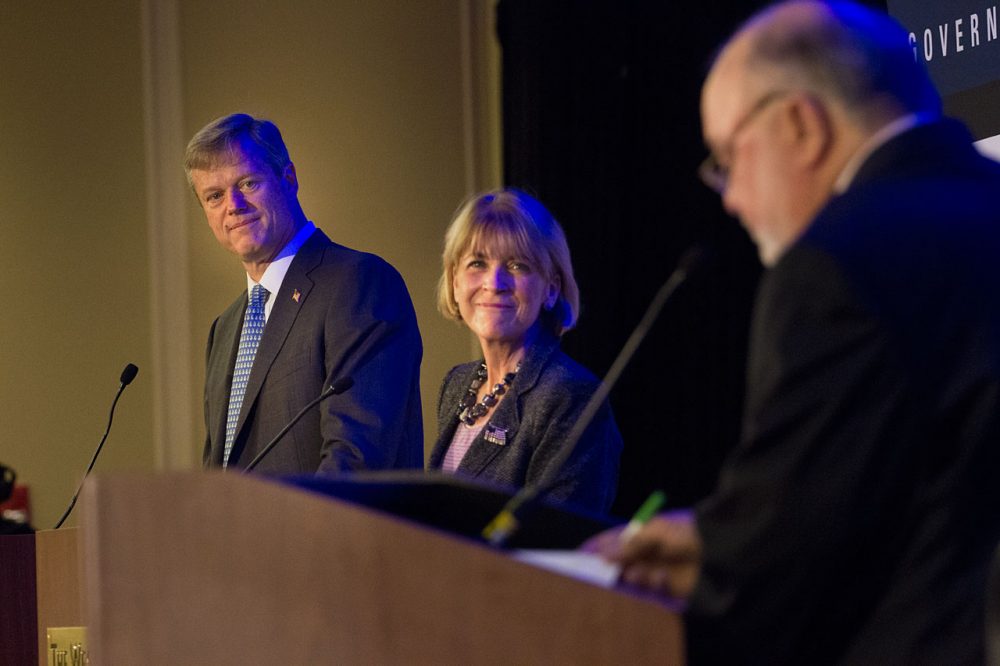 This article is more than 6 years old.
Barely 12 hours after a televised gubernatorial debate, Republican Charlie Baker and Democrat Martha Coakley debated a range of issues in front of Boston business leaders Wednesday, this time squaring off head to head without the three independent candidates.
In the Greater Boston Chamber of Commerce forum moderated by WBUR's Bob Oakes, Baker and Coakley dove deeper into some of the same issues they debated Tuesday night.
Coakley again criticized Baker's decision making as CEO of Harvard Pilgrim Health Care.
"He cut 3,500 seniors off their health care in western Massachusetts," Coakley said. "He outsourced mental health care. And he made premiums go up by 150 percent. And the point I'm making, Bob, while he was doing that as head of a not-for-profit, he went from a $600,000 salary to a $1.7 million salary."
She added, "It's not a call I would have made."
Baker countered that Coakley, as state attorney general, tacitly approved his compensation. Nonprofit corporations submit reports and are overseen by the attorney general's office. Coakley initially said she wasn't AG at the time.
"And in 2007, in 2008, and in 2009," Baker said, "the three years that the attorney general was Martha Coakley, no one said boo about how Harvard Pilgrim's Board of Directors calculated and determined executive [compensation]."
Coakley later told reporters that she "misspoke" about the timing, but said her office had no power over the salaries of nonprofit executives.
Moderator Oakes gave both candidates an opportunity to directly ask their supporters to pull negative super PAC ads. Both politicians declined. Baker criticized the tone of a recent Republican-funded super PAC TV spot claiming Coakley turned a "blind eye" to the safety of the state's children. But Baker refused to call for it to be pulled from the airwaves.
"The question that was raised in that ad," Baker said, "the decision the attorney general made to litigate that case, rather than move to settle that case and fix what was broken at the Department of Children and Families, is an issue worth discussion."
Baker said the lawsuit in question shows Coakley's inclination to defend existing government practices rather than call for reform when needed.
The Attorney General disagreed, saying her decision to defend the case rather than settle showed good management skills on her part.
"You're just wrong on the merits of the suit, Charlie," she said.
Coakley said she would call for an end to third-party attack ads if Baker would agree to a so-called "people's pledge" limiting outside spending in the campaign. But Baker said Coakley supporters launched the first super PAC attack ad in the campaign.
Economic development was also a topic the two candidates debated in front of the audience of business leaders. But the differences between the two candidates were less divisive.
Coakley said the state's economic development will depend on how well workers are treated. "Corporations, they make a lot of money," Coakley said. "Their executives don't worry about earned sick time or minimum wage."
Baker said he supported the state's recent increase in the minimum wage. When asked what the biggest barrier to innovation in Massachusetts is, he said it's not innovating, it is scaling innovations.
"The next governor has got to figure out how to make Massachusetts a place where people don't just invent things, but they scale them and make them and take them to the next level," he said.
Coakley said that problem shows how government has to be a good partner in innovation.
This segment aired on October 8, 2014.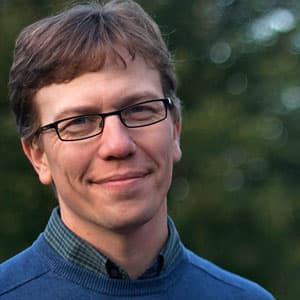 Curt Nickisch Business & Technology Reporter
Curt Nickisch was formerly WBUR's business and technology reporter.