Photos: Master Lego Builder Nathan Sawaya's 'Art Of The Brick' At Faneuil Hall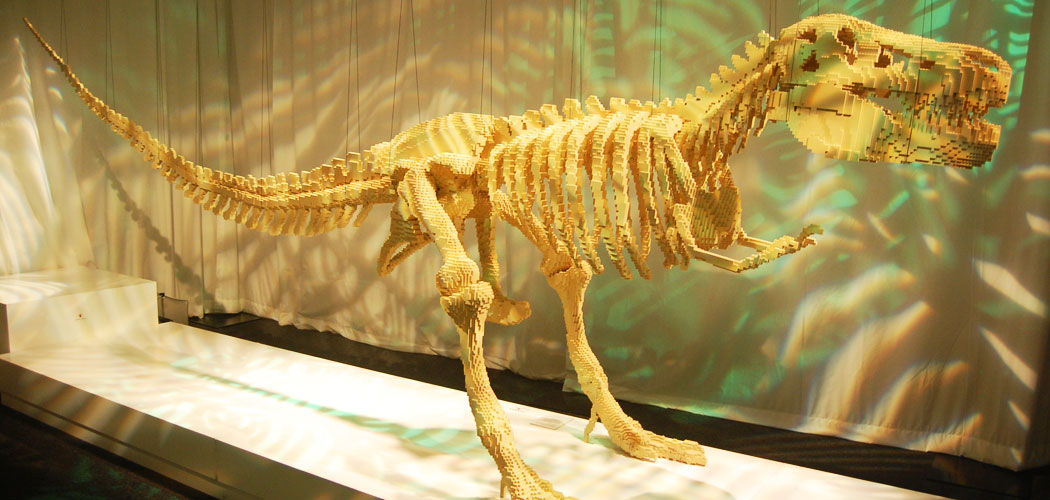 This article is more than 8 years old.
The thing about "The Art of the Brick"—the traveling exhibition of more than 100 sculptures made from millions of Lego bricks by Nathan Sawaya that opens at Boston's Faneuil Hall Marketplace today and runs through Jan. 11—is how much it inspires us to make stuff, not just politely observe.
"The toy is accessible," says the 41-year-old artist, who splits his time between New York and Los Angeles. His Lego exhibitions have drawn crowds in New York, Singapore, Taiwan, Europe and Australia. "We walk through this room and these are all [Lego reproductions of] marble statues. People may appreciate it, but it's very doubtful that they go home and have a marble slab."
But we have Legos. Kids look at Sawaya's art—blocky Lego reproductions of famous masterpieces like Michelangelo's "David" or Sawaya's own designs for a 20-foot-long T-Rex skeleton or life-sized people who pull off their faces like masks—and they go home inspired to get right to building.
"You can create anything you can imagine," Sawaya says.
Greg Cook is co-founder of WBUR's ARTery. Be his friend on Twitter @AestheticResear and the Facebook.













This article was originally published on October 09, 2014.