Photos: Honk Music Festival Parade From Somerville To Cambridge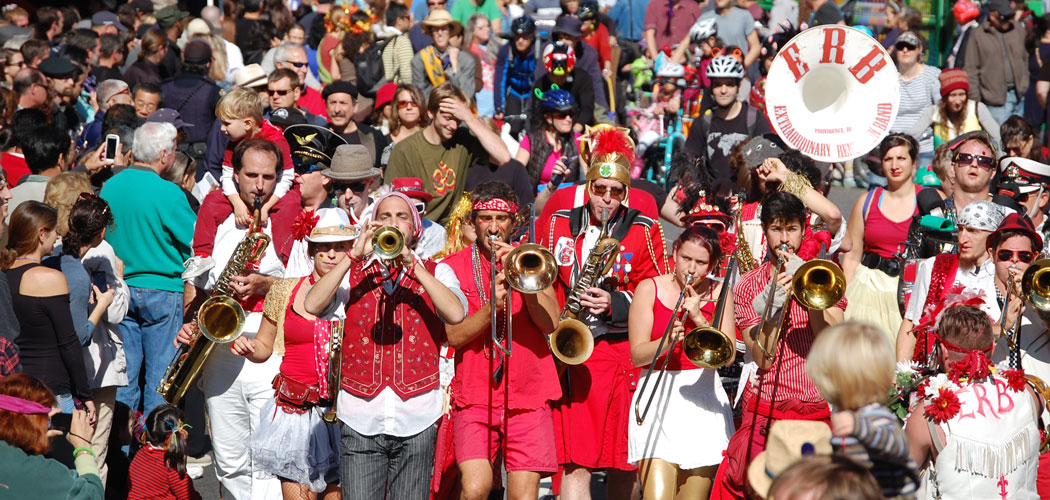 This article is more than 7 years old.
Thousands of people lined Elm Street in Somerville to Massachusetts Avenue in Cambridge to see the exhilarating parade at the ninth annual "Honk! Festival of Activist Street Bands." (Read our oral history of the festival here.)
Some 70 groups marched in the parade, including bands from Somerville, Vancouver, Seattle, Madison, Los Alamos, Paris, Austin, New Orleans, Atlanta, New York, Moscow. Also participating were Veterans for Peace and activists agitating for "People over profit$," prison reform, "immigrant justice," a $15 minimum wage, and "No spy drones."
Greg Cook is co-founder of WBUR's ARTery. Be his friend on Twitter @AestheticResear and on the Facebook.
This article was originally published on October 12, 2014.