Report Shows Stark Care Disparities, More Amputations Among Black Diabetics
This article is more than 7 years old.
Consider this alarming statistic: The rate of diabetes-related amputations is nearly three times higher among blacks compared to other Medicare beneficiaries.
This, according to a new report from the Dartmouth Atlas Project, located at the Dartmouth Institute of Health Care Policy and Clinical Practice. This is the influential consortium that issues eye-popping reports detailing often painfully unfair regional and ethnic variations in medical care. Here are some of the findings from the report, "Variation in the Care of Surgical Conditions: Diabetes and Peripheral Arterial Disease" released today:
•Amputation rates vary fivefold across U.S. regions among all Medicare patients with diabetes and peripheral artery disease.
•Amputation rates in the rural Southeast, particularly among black patients, are significantly higher than other regions of the country. (Think Mississippi.)
•The amputation rate for black patients is seven times higher in some regions than others
•There is an eightfold difference across regions among blacks in the likelihood that they undergo invasive surgery to increase circulation in the lower legs. In a news conference announcing the report, Marshall Chin, MD, a leading expert on racial and ethnic disparities in health care and a professor at the University of Chicago called these types of diabetes-related amputations "entirely preventable." "In some ways," Chin said, "these disparities are hidden unless we look for them." And here's more from the Dartmouth news release:
The national average rate among black patients (19.7 per 1,000) was nearly 50 percent higher than the rate among non-black patients (13.3). Rates among black patients also varied dramatically, from 4.8 procedures per 1,000 in Columbus, Georgia to 41.7 in Amarillo, Texas and Hattiesburg, Mississippi.
Amputation is a treatment of last resort. In almost all cases, when comparing black and non- black patients, the lowest risk black patients have a higher risk of amputation than nearly all non- black patients.
The national average rate of leg amputation from 2007-2011 was 2.4 per 1,000 Medicare beneficiaries with diabetes and PAD. The rate varied more than fivefold across regions, from 1.2 per 1,000 patients in Royal Oak, Michigan and Sarasota, Florida to 6.2 per 1,000 patients in Tupelo, Mississippi.
The amputation rate among black patients — 5.6 per 1,000 — was nearly three times higher than the rate among other beneficiaries (2.0). The amputation rate varied by a factor of more than seven among black patients, from 2.1 per 1,000 in San Diego to 16.1 in Tupelo, Mississippi. Among non-black patients, the amputation rate was less than 1 per 1,000 in Takoma Park, Maryland.
Some of the widest racial disparities were seen in Mississippi. There were 14.2 amputations per 1,000 beneficiaries for black patients in Meridian and 16.1 in Tupelo, compared to 3.8 and 4.7 respectively for non-black patients.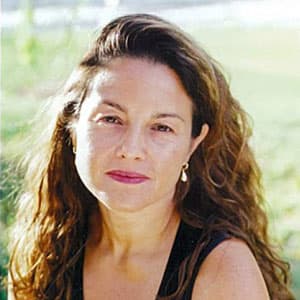 Rachel Zimmerman Health Reporter
Rachel Zimmerman previously reported on health and the intersection of health and business for Bostonomix.