Ebola Tipping Point? Dispelling Myths And, Possibly, Less Hysteria Over Virus
This article is more than 6 years old.
Has the national hysteria over Ebola peaked? Who knows. Maybe. There seem to be fewer front page headlines screaming about it; a new national poll finds most Americans are "positive" about the response by public health authorities; and today's news is that more than 40 Dallas residents (all who had been in contact with the Liberian man who died of Ebola) were declared virus-free.
Still, education is the antidote to hysteria, so it's worth reiterating some of the facts. Many of them can be found in this must-read commentary in the London Review of Books by Paul Farmer, the rock star Harvard infectious disease doctor and leading advocate for global health equity in the world's most impoverished regions. Farmer, who is also a co-founder of the Boston non-profit Partners in Health, writes that despite some of the truly scary aspects of the virus, an Ebola diagnosis is not necessarily a death sentence:
The Ebola virus is terrifying because it infects most of those who care for the afflicted and kills most of those who fall ill: at least, that's the received wisdom. But it isn't clear that the received wisdom is right....

...the fact is that weak health systems, not unprecedented virulence or a previously unknown mode of transmission, are to blame for Ebola's rapid spread. Weak health systems are also to blame for the high case-fatality rates in the current pandemic, which is caused by the Zaire strain of the virus. The obverse of this fact – and it is a fact – is the welcome news that the spread of the disease can be stopped by linking better infection control (to protect the uninfected) to improved clinical care (to save the afflicted). An Ebola diagnosis need not be a death sentence. Here's my assertion as an infectious disease specialist: if patients are promptly diagnosed and receive aggressive supportive care – including fluid resuscitation, electrolyte replacement and blood products – the great majority, as many as 90 per cent, should survive.
And he adds this:
I've been asked more than once what the formula for effective action against Ebola might be. It's often those reluctant to invest in a comprehensive model of prevention and care for the poor who ask for ready-made solutions. What's the 'model' or the 'minimum basic package'? What are the 'metrics' to evaluate 'cost-effectiveness'? The desire for simple solutions and for proof of a high 'return on investment' will be encountered by anyone aiming to deliver comprehensive services (which will necessarily include both prevention and care, all too often pitted against each other) to the poor. Anyone whose metrics or proof are judged wanting is likely to receive a cool reception, even though the Ebola crisis should serve as an object lesson and rebuke to those who tolerate anaemic state funding of, or even cutbacks in, public health and healthcare delivery. Without staff, stuff, space and systems, nothing can be done.
If you want to become more educated on Ebola and find out what you can do to support the global effort, Partners In Health/Engage and Harvard are sponsoring an Ebola teach-in Wednesday night in Cambridge with a panel of practitioners and public health experts.
Jon Shaffer, senior strategist for grassroots organizing at PIH, says the goal of the event is to "help our broader community understand the social, political, biological and economic context in which this epidemic is situated." Beyond fundraising, which is obviously important, Shaffer says the group is also advocating for a swifter and more aggressive response by the U.S. government to the Ebola epidemic and is also working to dispel myths about the virus.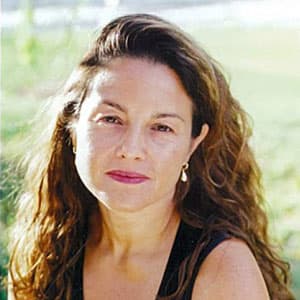 Rachel Zimmerman Health Reporter
Rachel Zimmerman previously reported on health and the intersection of health and business for Bostonomix.