Chinese Company Could Build New Red And Orange Line Cars In Springfield
This article is more than 6 years old.
New Red and Orange Line subway cars could be built right in Springfield.
A state-owned Chinese company is set to be awarded a $566.6 million contract to build 284 new subway cars for the MBTA, pending final approval by the Massachusetts Department of Transportation's board. The deal was announced Tuesday afternoon.
CNR MA, a joint venture of China CNR Corporation Limited and CNR Changchun Railway Vehicles Co., Ltd., plans to invest $60 million of its own money into a manufacturing facility in Springfield, which would serve as the company's U.S. headquarters.
According to Gov. Deval Patrick's office, the company estimates the new facility will create 150 new manufacturing jobs and 100 new construction jobs.
"This is a critical investment in the future of public transportation in Greater Boston and in the economic wellbeing of Western Massachusetts," Gov. Patrick said in a statement. "It will open up opportunities for the residents of the Pioneer Valley by creating quality construction and manufacturing jobs that will propel growth in the region for years to come."
But the possible deal also comes with "concerns about the company's links to the Chinese government, which has been criticized for human rights abuses," The Boston Globe reports.
State Rep. Byron Rushing told the Globe that he asked transportation officials about how the company was vetted, but he has yet to receive a response.
In response, Patrick told the Globe that the bidders were "thoroughly vetted," and that the process was "transparent and rigorous and competitive."
The contract includes building 152 new Orange Line cars and 132 new Red Line cars, with the option for the T to purchase 58 additional Red Line cars.
The T's current Orange Line cars are 32 years old and have an average of 1.5 million miles on them. The first set of Red Line cars to be replaced are 44 years old and have an average of 2.3 million miles on them.
Both new cars would increase capacity by an average of 15 additional passengers per car. Other upgrades include wider doors, environmentally friendly heating and cooling systems, LED lighting, better video surveillance and "black box" style recorders.
If the contract is approved, the first new Orange Line cars would be scheduled to arrive in early 2018, with the first Red Line cars following in early 2019. The rest of the cars would be delivered over the course of three years, through 2021.
MBTA General Manager Beverley Scott said in a statement that replacing the cars will improve the commutes of hundreds of thousands of T passengers.
"By replacing the aging fleets of Red and Orange Line cars, we will be able to reduce travel and wait times, increase capacity and improve accessibility, security and the overall experience for our customers," she said.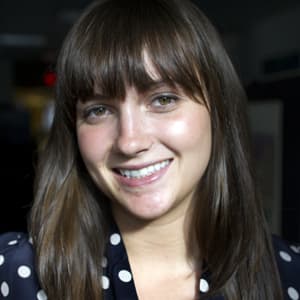 Abby Elizabeth Conway Digital Producer/Editor
Abby Elizabeth Conway was formerly a digital producer and editor at WBUR.