Massachusetts Tech Sector Feels Its Growing Weight In Politics
03:51
Play
This article is more than 6 years old.
The tech sector is one of the fastest-growing areas of the Massachusetts economy — and it's quickly getting more involved in the governor's race.
Tech trade organizations aren't taking sides and backing any particular candidate, but IT workers are experiencing somewhat of a political awakening.
Developing Stronger Relationships
Recently, at the Microsoft NERD Center in Cambridge's Kendall Square, tech leaders hosted a gubernatorial candidate forum.
"I think [people in the tech sector] like to keep government at arm's length. And they do it at their peril."

Tom Hopcroft, head of the Massachusetts Technology Leadership Collaborative
The audience heard from Democrat Martha Coakley, independent candidates Jeff McCormick and Evan Falchuk, and Republican Charlie Baker.
It wasn't a debate — the candidates spoke one-by-one. The questions were pretty general. But the forum was a good start, says Tom Hopcroft, head of the Massachusetts Technology Leadership Collaborative, which hosted the forum.
"People in the tech sector, you know they have their heads down. They're creating the next amazing innovation," Hopcroft said. "And for the most part I think they like to keep government at arm's length. And they do it at their peril."
They found that out last summer, when the Massachusetts Legislature passed a hefty tax on computer software services.
Andy Singleton, who runs Needham software company Assembla, complained on WBUR's Radio Boston about the so-called tech tax after it passed.
"There's a lot of talk being given to making the tax less damaging, which raises the questions of why it was ever passed in the first place," Singleton said. "It's still very bad public policy."
It also raised the question, why weren't people like Singleton at the table when lawmakers created the tax?
"It's just, by and large, the sense that you got was that as a group the technology sector didn't really see this coming," said Silvia Dion, a tax accountant in Westford.
Two months later, state lawmakers and Gov. Deval Patrick repealed the tax. But it was an embarrassing episode. It showed that computer technology workers needed to take a cue from their counterparts in regulated technology industries — like biotech and clean energy — and develop stronger relationships with elected officials.
An 'Underrepresented' Sector
And it wasn't just the tech tax.
The unsuccessful fight in the State House to ban noncompete clauses in job contracts was another wake up call. So was Uber's fight with the city of Cambridge over ridesharing.
"We're a really important sector to this state. And frankly, I think we're underrepresented on Beacon Hill," said Steve Kraus, a venture capitalist at Bessemer Venture Partners in Cambridge.
Kraus can practically see the golden dome of the State House from his office, and he says Massachusetts can profit from that proximity. Unlike Silicon Valley, which is distant from the California capital Sacramento, Kraus says Boston's tech cluster can be much stronger by working with the government it is so close to.
"This is a long-range blueprint, for sure," Kraus said. "We're not talking about this paying off dividends tomorrow. But it's really important as we look forward five, 10, 20, 25 years, for the health of our region."
So in this election and coming ones, you'll see more engagement between tech workers and political candidates. You'll see more pols at those networking nights, and you'll see more techies at those rubber chicken lunches.
This segment aired on October 21, 2014.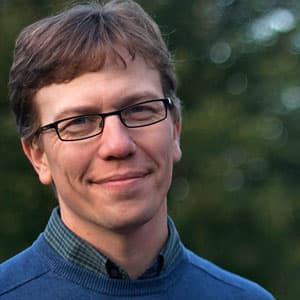 Curt Nickisch Business & Technology Reporter
Curt Nickisch was formerly WBUR's business and technology reporter.