Review: 'Ether Dome' Play Won't Put You To Sleep But Could Use Scalpel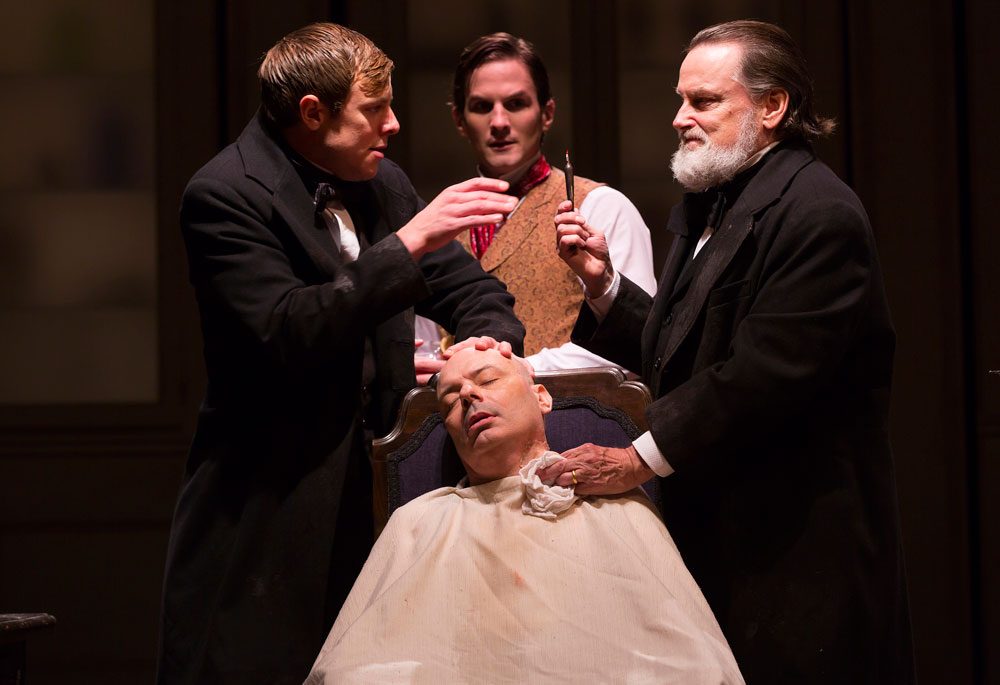 This article is more than 6 years old.
Ouch. That's what I was saying during several of the graphic tooth-pulling and surgery scenes of "The Ether Dome," a play about the origins of modern anesthesia now running at the Calderwood Pavilion in the South End through Nov. 23.
And that's also what I said when I read this devastating but (in my opinion) perfectly on-point line in Carolyn Clay's review of the show on WBUR's arts blog, "The Artery": "...it seems clear that the dramatist needs to administer some pain balm to herself, pick up scalpel and saw, and hack a few limbs off baby."
Clay's review begins:
BOSTON — You won't require anesthesia to get through "Ether Dome," Elizabeth Egloff's relatively new play built on the introduction of ether — right here at Massachusetts General Hospital in 1846 — to alleviate the horrific pain of surgery. But neither will you be held to the edge of your lecture-hall seat (we the audience are medical-student observers in the dome). The three-act play is so diffuse, with at least four questionable protagonists, that there is really no one to root for — except, of course, the ether, which both transformed Hippocratic barbarism into a pretty smooth ride and started the medical ball rolling in the direction of big business.
As an utterly amateur theater-goer who was drawn to the show by the medical history, I humbly concur. It was a great pleasure to watch some of the grand old men of Massachusetts General, men whose names now grace the hospital's buildings, brought to life in all their quirky, grumpy, brilliant glory. But I did wish for more of an editorial scalpel. Read the full "Artery" review here: The Huntington's Ether Dome Won't Put You To Sleep.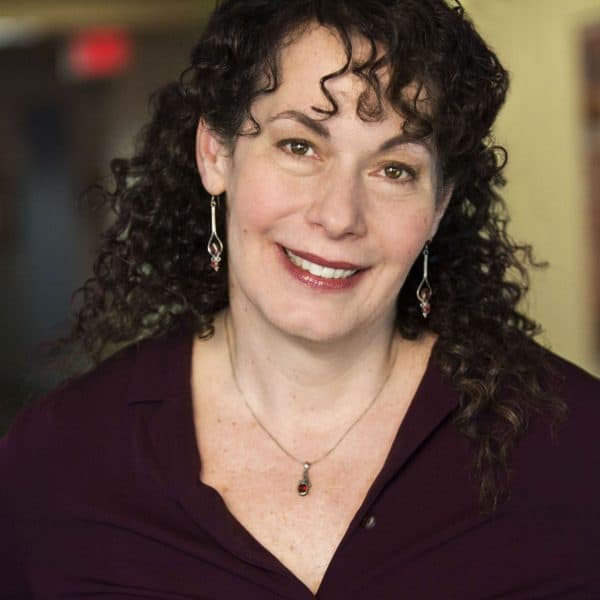 Carey Goldberg Editor, CommonHealth
Carey Goldberg is the editor of WBUR's CommonHealth section.