Pumping In The Girls' Room: Survey Says Most Airports Don't Get Nursing Moms' Needs
This article is more than 7 years old.
We can all pretty much agree that air travel, even in the best of circumstances, isn't fun. But for nursing mothers who must get on a plane for work, air travel can be particularly harrowing.
Now, a survey finds that despite new state and federal workplace laws that require certain employers to provide moms who breastfeed or pump with a lactation room (that means a private space — not a bathroom — with a chair, table and electrical outlet) airports are doing a pretty lame job on this front.
The study, a phone survey of customer service representatives at 100 U.S. airports (that in itself sounds harrowing) found that while 37 percent of respondents reported having a designated "lactation" room, 25 percent of those considered unisex or family bathrooms to fit the bill. The report, published in the journal Breastfeeding Medicine, concludes:
Only 8% of the airports surveyed provided the minimum requirements for a lactation room.

However 62% stated they were breastfeeding friendly. Airports need to be educated as to the minimum requirements for a lactation room.
Caveat: One of the study authors co-owns the breast pump company Limerick, Inc. Still, the findings should be of interest to any mom grossed out by the prospect of pumping in the internationally-germ-laden (just a guess) "family restroom" at LaGuardia.
More from the survey:
The eight airports that met minimum requirement for a breast-pumping mother are as follows: San Francisco International, California; Minneapolis–St. Paul International, Minnesota; Baltimore/ Washington International, Maryland; San Jose International, California; Indianapolis International, Indianapolis; Akron Canton Regional, Ohio; Dane County Regional, Wisconsin; and Pensacola Gulf Coast Regional, Florida...
And here are some of the reported responses from airport reps:
•Through the use of one of the family restrooms we can provide a safe, clean and private environment for lactating mothers. (Spokane Airport)
•I think lactation rooms are as important as free Wi-Fi. (Pensacola, FL)
•We do not have a dedicated room for a lactation facility. However, a family rest room located pre-security is designed for one person and can be locked from the inside. While this is less than ideal, we continue to seek alternatives. (LaGuardia Airport)
•Yes we have lactation rooms—each restroom location in the airport has a private, lockable stall called a Family Restroom. The Family Restroom is a stall that includes a toilet, sink, mirror, baby changing station, electric outlets and seat.
(Sea-Tac Airport)
•Sky Harbor International Airport is a breast-feeding friendly airport that provides private, family restrooms in each of the airport's three terminals. Mothers may choose to nurse their infants or use a lactation pump in these private locations. (Phoenix)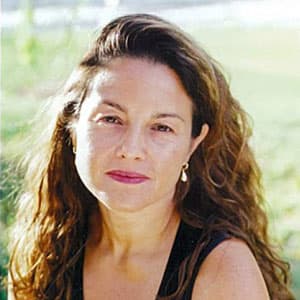 Rachel Zimmerman Health Reporter
Rachel Zimmerman previously reported on health and the intersection of health and business for Bostonomix.